Fifty years after striking oil, Norway presses on with offshore drilling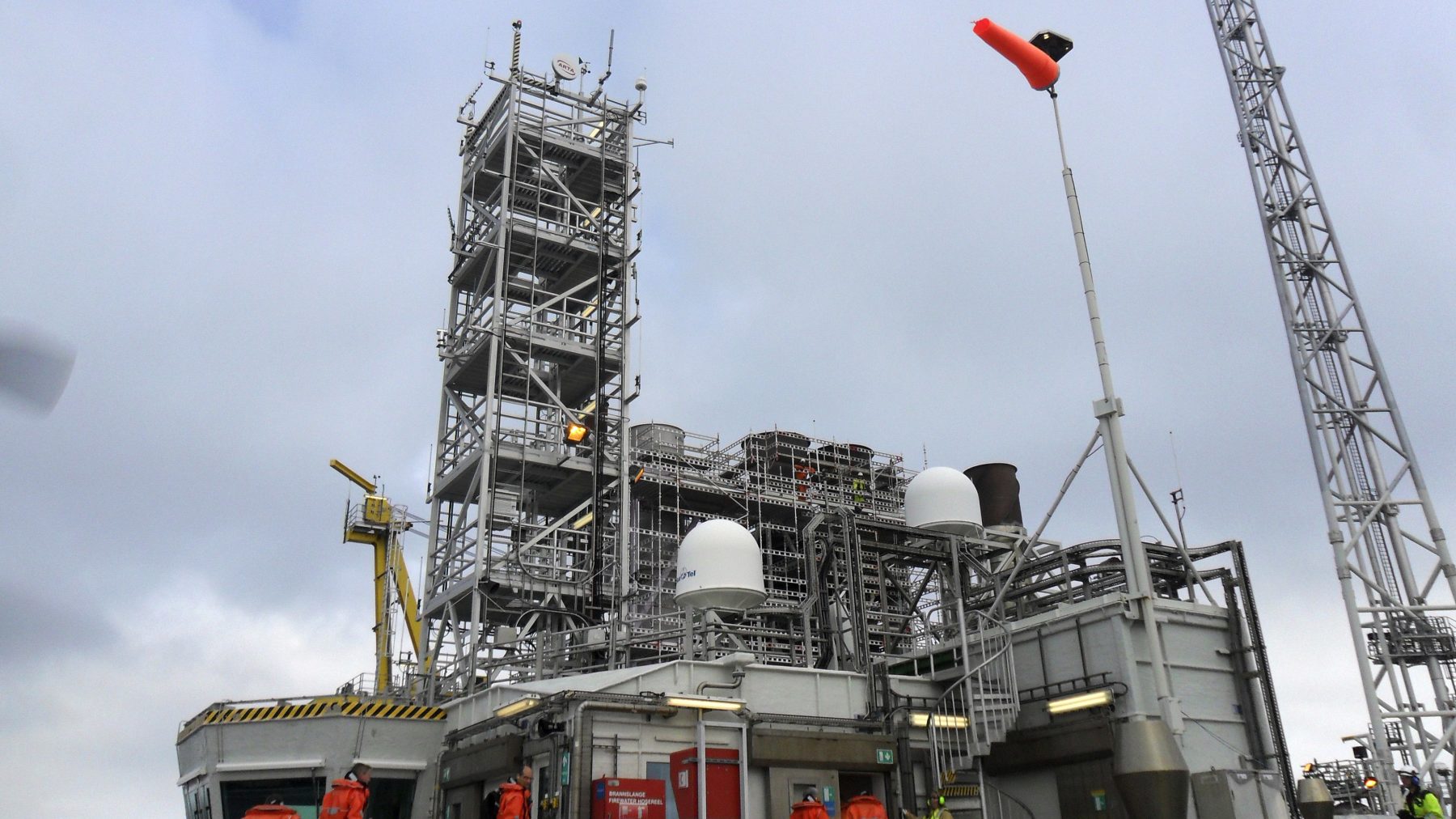 "It is time for reflections about what we have achieved in these years," the country's oil minister said as he announced the record number of 83 new licenses.
It was in 1969 that oil company Philips made the first major discovery of oil in Norwegian waters. Fifty years later, Norway is one of the richest countries in the world. Oil has brought big wealth to the small Scandinavian country. Only in 2019 are net revenues from the petroleum industry estimated to 289 billion kroner, much of which will be injected into the country's generous welfare system.
And we will not stop the pumps any time soon, Norway's Minister of Petroleum and Energy Kjell-Børge Freiberg made clear in a speech this week. More than half of the national reserves are still in the ground and the world needs more energy, Freiberg said.
Phasing out oil won't garantee lower oil consumption, minister says
Despite the aggravating climate crisis, Norway will continue to expand into new acreage for addition oil and gas.
"Some people ask: how can we continue to produce oil and gas when the climate gas emissions must down?" the minister asked in his speech and delivered the response himself.
"To transfer big energy systems is both expensive and time-consuming [and] there is no reason to believe that lower Norwegian production will lead to lower global oil consumption and consequently lower global emissions."
The 50-year anniversary present from the Norwegian government is an unprecedented high number of new licenses to the oil companies. Never before has the country awarded as many as 83 new licenses in one round. This year's Award in Pre-Defined Areas 2018 (APA 2018) includes 14 licenses in the Barents Sea, 32 in the Norwegian Sea and 37 in the North Sea.
A total of 33 companies are involved, 21 of which will hold operatorships. The companies with the biggest number of operatorships are Equinor (13), AkerBP (11), Lundin (9) and OMV (6).
Related stories from around the North:
Canada: Oil production returns after two-year pause in Norman Wells, northern Canada, CBC News
Finland: Finnish parties find consensus at cross-party climate summit, Yle News
Norway: Norway ramps up oil and gas production in Arctic despite looming climate crisis, The Independent Barents Observer
Russia: Russia presents massive five-year plan to boost Arctic energy sector, The Independent Barents Observer
Sweden: Growing climate protest movement is "saying no to human extinction", Radio Sweden
United States: Protestors target Texas company planning seismic survey in Alaska's Arctic refuge, Alaska Public Media