Stockholm cleans up and passes air quality test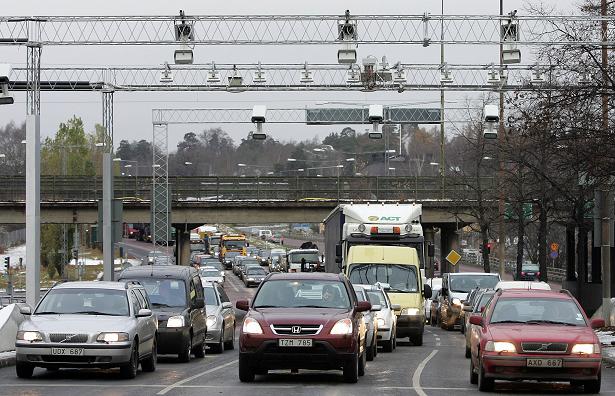 The Swedish capital has passed EU air quality standards for the first time, thanks in part to a ban on spike tires.
Air pollutants have decreased and that will lead to fewer lung and cardiovascular diseases, fewer hospital visits and fewer premature deaths, Christer Johansson of the Environmental Administration claimed.
Authorities have measured the number of air pollutants in the Stockholm city centre since the 1990s. Up until this year, the air quality has always fallen below EU standards, but new measurements show that 2014 marks the first time that Stockholm will avoid exceeding the EU's limits.
There are two primary reasons for this. Partly, it is a result of the ban on spike tires in parts of the city centre and partly it is a result of an initiative that involves spreading a water solution containing calcium magnesium acetate on Stockholm roads and streets. The water solution keeps roads moist and binds particles on their surfaces.
"This means we'll have better air, fewer hospital visits and fewer premature deaths, so it's all positive news," Johansson said.
Related stories from around the North:
Canada: Air monitors installed in Nunavut, Canada, CBC News
Finland: Finnish air pollution shortens life, Yle News
Russia: Arctic air clearer after Soviet Union's collapse, long-term study says, Alaska Dispatch
Sweden: Air pollution violates EU levels, Radio Sweden
United States: Fairbanks preps for another smoky winter, Alaska Dispatch