Greenland ice cores reveal historic climate clues, says study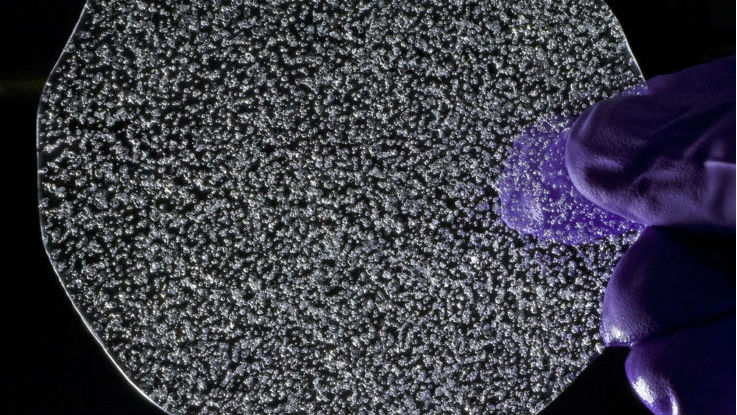 Scientists have linked past sea ice reductions to some of history's most extreme climate change events in the North Atlantic, says a new study published this month, and the results may hold important clues to better understand climate change today .
"For years scientists have been puzzled about the correlation between Arctic sea ice loss and the extreme climate events found in the ice core record," said Louise Sime, a climate scientist at the British Antarctic Survey and the paper's lead author. 
"There were at least four theories being mooted and for two years we've been investigating this problem. I'm delighted that we have proven the critical importance of sea ice using our numerical model simulations," Sime said in a news release on Tuesday.
The study, "Impact of abrupt sea ice loss on Greenland water isotopes during the last glacial period," was published February 11 in the journal Proceedings of the National Academy of Sciences.
Greenland temperature spike
A group of researchers from the British Antarctic Survey, the University of Cambridge and the University of Birmingham studied the ice cores, looking at the oxygen isotopes and comparing them to climate models on a supercomputer. 
The results suggest that Arctic sea ice reductions during a period between 30-100,000 years ago led to significant climate impacts, including Greenland temperatures likely rising by as much as 16 degrees Celsius. 
"Now that we better understand how sea ice loss is imprinted on Greenland ice cores, we move closer to deciphering between different theories about what triggered these remarkable climate events," said Rachael Rhodes, a research associate at the University of Cambridge and one of the paper's authors, in the news release.  
Understanding Arctic and Antarctic sea ice loss today
The next steps will be examine how the extreme climate events of the past can help researchers better understand the impacts of sea ice loss on climate in the present day and the rise of crossing climate tipping points because of sea ice loss in the Arctic and Antarctic.
"The summer time sea ice in the Arctic has experienced a 40% decline in the last few decades, but we know that about two thirds of that reduction is caused by human-induced climate change," said Sime. 
"What we now need to determine is, what can be learnt from these past sea ice losses to enable us to understand what might happen next to our climate."
Write to Eilís Quinn at eilis.quinn(at)cbc.ca
Related stories from around the North:
Canada: Satellite imagery illuminates ice conditions around communities in Canada's east-Arctic, CBC News
Greenland: Climate change could unleash Greenland sand bonanza, Eye on the Arctic
Norway: December sea ice levels in Arctic Europe at record low, The Independent Barents Observer
Russia: Russian and American scientists team up to study Arctic Russia's weakening sea ice, The Independent Barents Observer
Sweden:  Swedish icebreaker heading for North Pole to study melting sea ice, Radio Sweden
United States: Hunters race to adapt to shrinking sea ice in Alaska, Alaska Public Media