Northwestern Canada : $5.9M deficit in Yukon budget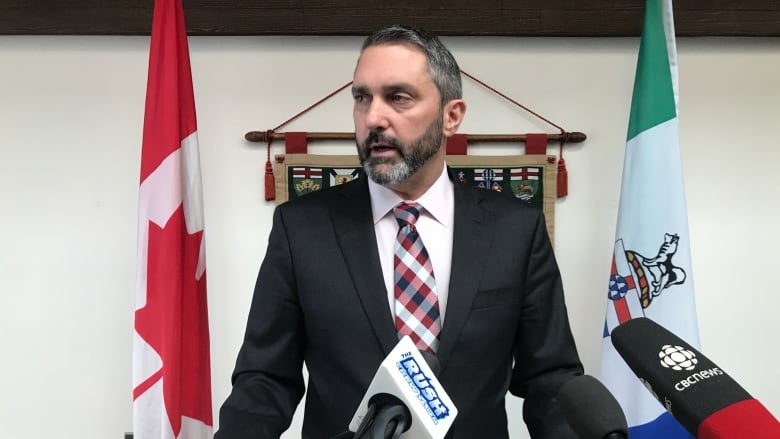 The Yukon government is going slightly into the red again this year, with its second consecutive deficit budget. Yukoners will see no increases to taxes or fees this year.
"There is no extravagance here, no adornment to distract," said Yukon Premier and Finance Minister Sandy Silver as he tabled his government's third budget on Thursday in the Yukon Legislative Assembly.
He's predicting an annual deficit for 2019-2020 of $5.9 million — that's a little more than was projected for last year, but less than the actual deficit for 2018-2019, which ended up being just over $7 million. That was after several years of surplus budgets in Yukon.
The government says the local economy is strong, and that it's making investments to deal with a growing — and aging — population.
"We need to be equipped to meet the demands that a larger population will have on our systems and services," Silver said.
Some highlights announced for this year:
$1.6 million to begin planning a new elementary school in Whitehorse's Whistle Bend neighbourhood
$3 million for portable classrooms to alleviate school overcrowding
$19 million to build the French language high school in Whitehorse
$1.4 million to stabilize the Ross River school
$50,000 to plan relocation of Kluane Lake School from Destruction Bay to Burwash Landing
$8.6 million for the Resource Gateway Project, beginning with work on the Carmacks Bypass
$4 million for a housing project in Whitehorse by the Challenge Disability Resource Group
$50 million over 10 years for renewable energy projects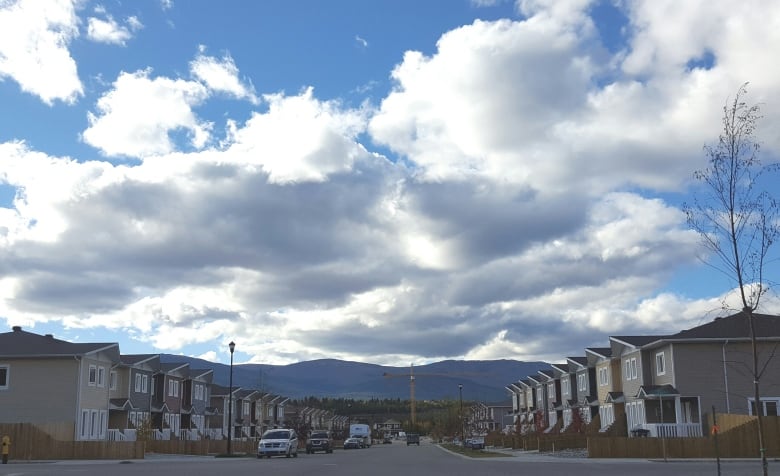 The government's biggest expense continues to be health care, and the budget for Health and Social Services is growing by 6.2 per cent — $25 million — this year. Some of that increase represents new jobs at Whistle Bend Place, the continuing care facility that opened last year.
This is the first budget since cannabis legalization, and the budget shows how much the government expects to make from pot sales this year: nothing. That's because the government is only trying to break even on pot sales, until the private sector can take over the business altogether.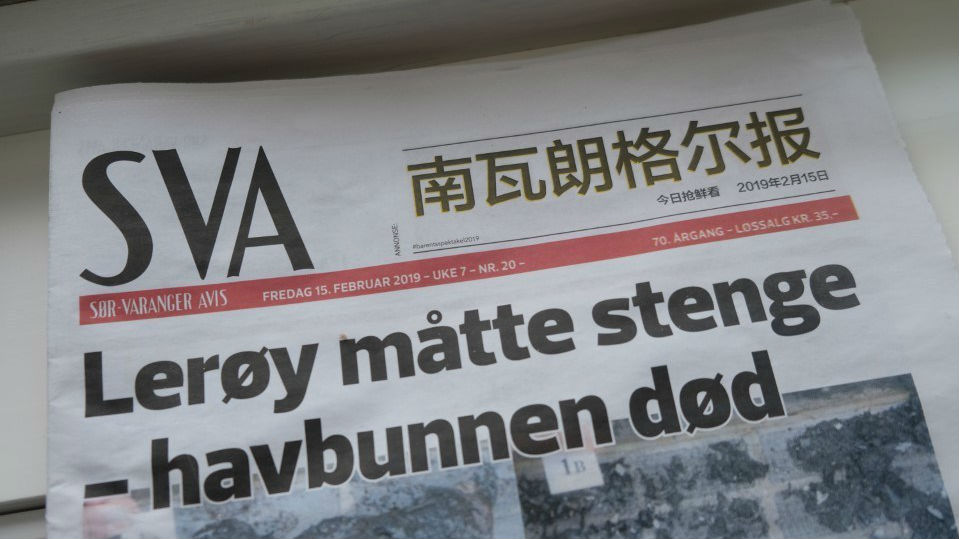 The government says its overall capital budget for this year is about $288 million, a little more than was budgeted last year. The largest chunk of that will go to Highways and Public Works (44 per cent), followed by Community Services (25 per cent) and the Yukon Housing Corporation (10 per cent).
The territory's net financial debt will also go up this year, from $11.2 million to $57.9 million.
Next year, the government plans to be back in the black with an anticipated surplus budget.
'Underwhelming'
Stacey Hassard, interim leader of the opposition Yukon Party, called the budget "underwhelming."
"You know, I've said before and I'll continue to say, that there doesn't seem to be any vision from this government," Hassard said.
"I don't see anything new. Nothing jumped out off the pages at us at all, or certainly not for myself anyway. And I think it was shown even in the lack of enthusiasm from the Liberal caucus at the end of the speech."
Hassard said before the budget was released that he'd be keeping an eye out for costs related to the carbon tax, which comes into effect July 1.
According to the budget, there won't be any additional cost. Revenues from the carbon tax this year are expected to be about $5.2 million, with about $4.4 million of that to be paid out as rebates this year. The rest of the money would be paid out to businesses in the next fiscal year.
According to the government's proposed rebate framework, placer and quartz miners have to "keep all receipts for purchases where the federal carbon levy was applied."
Any administrative costs associated with the carbon tax rebate program would be absorbed by existing department budgets.
Yukon NDP Leader Liz Hanson had more pointed criticism of the budget, saying it reflected little more than "the Yukon Liberals' deep affection for themselves and for talking to each other."
"We're at the third budget that this government has tabled for Yukoners to assess them on, and we're still seeing that they are announcing as new ideas and new initiatives things that have been around for, in some cases, 20 years."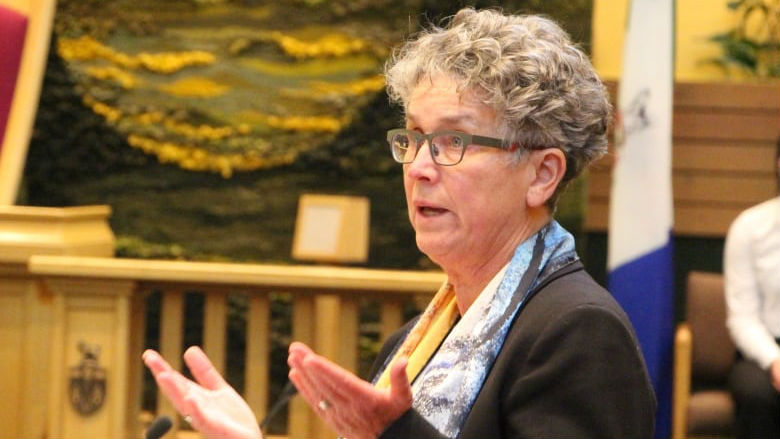 Hanson said she wanted to see more focus on things like renewable energy, and new revenue generation for the government to become less dependant on Ottawa.
Yukon is expecting about $1.06 billion in federal transfer payments this year, representing more than two-thirds of the entire budget.
She says the government has focused too much on trimming budgets, instead of generating revenue.
"What has this government done? They focused only on efficiencies and tightening the belt, and not looking at where we start growing up as a government, start generating our own revenues," she said.
With files from Jane Sponagle
Related links from around the North:
Canada: Small deficit projected in Northwest Territories budget, CBC News
Finland: Budget cuts threaten international Sámi language cooperation, Yle News
Russia: Regional government in northwestern Russia slashes budget by 5%, The Independent Barents Observer
Sweden: Swedish PM Stefan Löfven unveils new cabinet, Radio Sweden
United States: Proposed Alaska budget could cut programs to bare minimum, school district says, Alaska Public Media