Northern Canada: mild temperatures cause winter road closure in Northwest Territories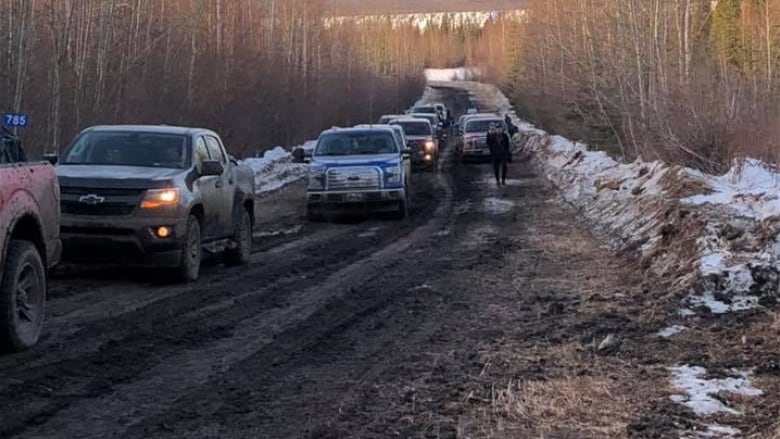 Deteriorating conditions on the Mackenzie Valley Winter Road have prompted the Northwest Territories government to close the winter highway for the season.
The Department of Infrastructure announced the closure in a tweet Wednesday morning.
The #MackenzieValleyWinterRoad is now closed to all traffic. A plan is being developed to assist residents of the #Sahtu unable to return to their communities

— GNWT/GTNO Infrastructure (@GNWT_INF) March 20, 2019
Unseasonably mild weather in the Northwest Territories this week, with daytime temperatures just above 0 C in most communities, has caused melting on the ice road.
In Wrigley, N.W.T., the daytime high was forecast on Wednesday to be 5 C, while in Colville Lake, the temperature was expected to rise to 6 C. In Fort Good Hope, the daytime temperature was forecast to be 0 C.
With conditions deteriorating, a number of people in the Sahtu region who were driving on the road have not been able to get to their destinations, or it's taking a lot longer.
"Some people are saying it's taken 14 hours to drive a 4½-hour ride, so it must be pretty bad out there," Chief Wilfred McNeely of Fort Good Hope said Wednesday.
On Tuesday afternoon, at least 20 vehicles were stuck on a steep hill near Wrigley that had thawed and become muddy.
Colville Lake Chief Wilbert Kochon said he was driving home from Yellowknife when his vehicle got stuck at the hill.
"A lot of trucks were waiting to get towed up at Blackwater Hill. I think [the towtruck driver] said he probably towed … he counted about 46 pickups at the hill," Kochon said.
"A lot of them are waiting about 12 hours. We waited about six hours."
On Wednesday, the department said it was working on a plan to help Sahtu residents who are stranded because of the road closure.
McNeely said the road was well maintained and in good condition when he drove on it earlier in the season. He said the road usually stays open until around March 31, but this year he saw government notices indicating it would close earlier.
"Now they have no choice but to close it earlier because … it was about almost a foot of mud there that they were sliding on at Blackwater between Tulita and Wrigley," he said. "You can put people's lives at risk."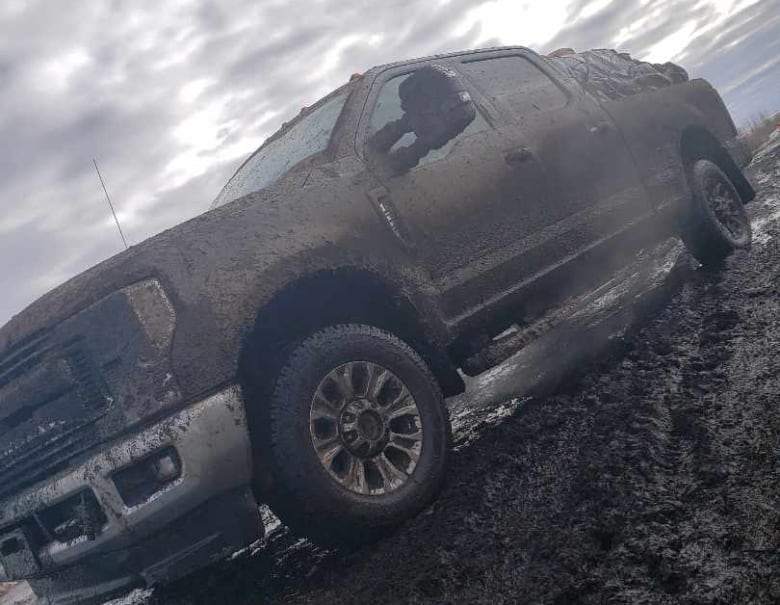 The Infrastructure Department released updated road conditions on Wednesday afternoon:
Sambaa K'e winter road — Open Wednesday at 10 p.m. for night travel only. It was set to close in the morning or sooner, if its condition deteriorated.
Wekweeti winter road — Open Wednesday for night travel only, from 10 p.m. to 10 a.m. Thursday, to vehicles weighing up to 10,000 kilograms. Drivers are advised to watch for rough areas around overland portages.
Whati winter road — Open for night travel only, from 10 p.m. to 10 a.m., to vehicles weighing up to 36,000 kilograms. There is a reduced speed limit at Kilometre 14 on Marian Lake.
Tlicho road — Open for night travel only, from 10 p.m. to 10 a.m. Drivers are advised to watch for slippery areas on portages and lakes.
Tlicho road to Gameti — Open for night travel only, from 10 p.m. to 10 a.m., to vehicles weighing up to 15,000 kilograms.
It is illegal to drive on a closed winter road. Drivers who do so can be fined $863.
Winter road drivers can check the Infrastructure Department's website or Twitter feed for the latest road conditions.
Written by Donna Lee, based on reporting by Gabriela Panza-Beltrandi and Northwind's Wanda McLeod
Related stories from around the North:
Canada: Historical high temperatures hit Northern Canada, CBC News
Finland: Less snow cover, shorter winters in Finland since 1960s, Yle News
Sweden: Strong winds roar across central Sweden, Radio Sweden