Inuit art meets architecture – Saguenay exhibition winds up on Sunday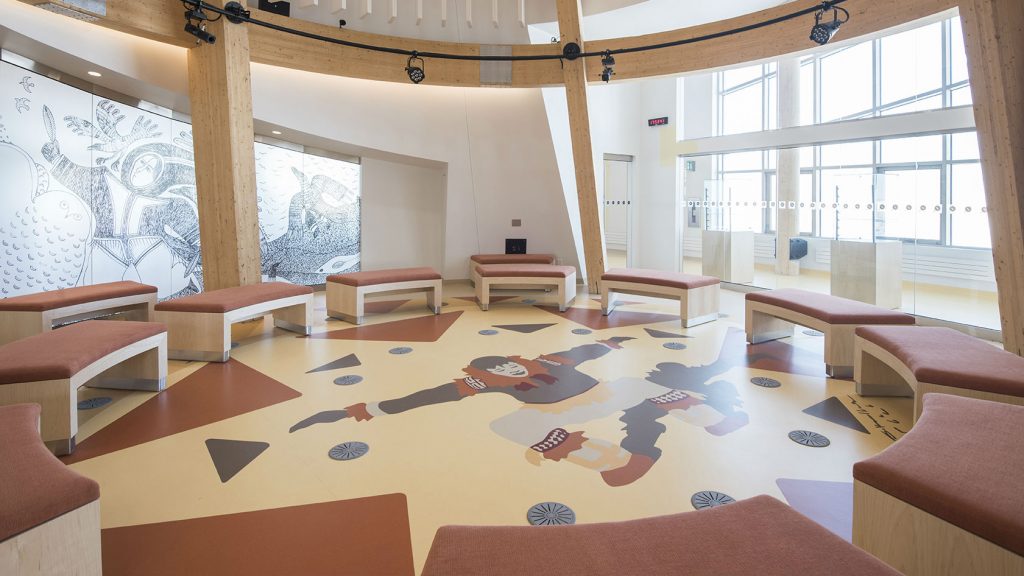 An exhibition showcasing the art integrated into the Canadian High Arctic Research Station (CHARS) will be winding up Sunday in the city of Saguenay, Quebec.
The show, titled Inuit Qaujimajatuqangit: Art, Architecture and Ancestral Knowledge, has been running at the Centre National d'Exposition (national exposition centre) since January 27.
CHARS, located in the Inuit community of Cambridge Bay in the northern territory of Nunavut, was designed by Canadian architecture firm EVOQ.
The firm invited Inuit artists from across the country to participate in a contest to design the public artwork in the building. A jury in Montreal then chose the winning submissions for each public art space.
Isabelle Laurier, an EVOQ architect and visual artist, oversaw the contest and ended up curating the "Inuit Qaujimajatuqangit" exhibit.
The exhibit includes the drawings submitted for each space, information on the winning design, along with biographical information on the artists and details on their communities.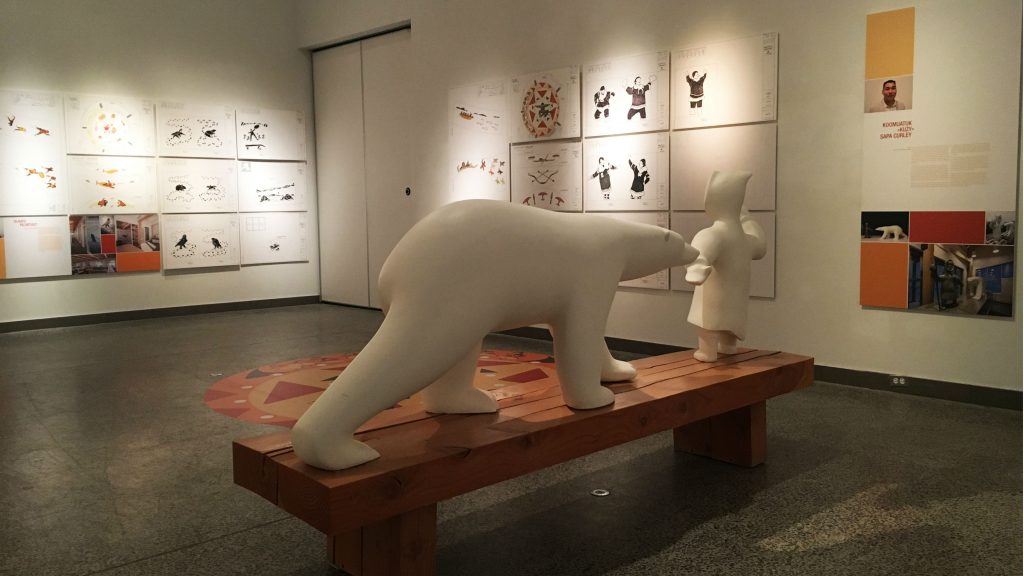 "The point is not just to see beautiful art, but also to understand the evolution of the art and learn more about the artists themselves, " Laurier said in an interview at her office in Montreal.
Artists featured include Victoria Grey, Ulaayu Pilurtuut and Sammy Kudluk from Nunavik, the Inuit region of Arctic Quebec; and Tim Pitsiulak, Ningiukulu (Ningeokuluk) Teevee, Bobby Anavilok and Kuzy Curley from Canada's eastern Arctic territory of Nunavut.
New dates expected
The exhibition opened at La Guilde, a gallery in Montreal, in September 2017. Initially scheduled for only three months, it ended up running at the gallery for one year.
The Centre National d'Exposition is the exhibition's second stop.
New dates for the travelling exhibition may be announced later on this year.
Construction on CHARS started in 2014.  Although still not officially completed, it is largely operational. The grand opening is expected later on this year.
Write to Eilís Quinn at eilis.quinn(at)cbc.ca
Related stories from around the North:
Canada: Nunavut artist's work unveiled on Parliament Hill, CBC News