Friendly beluga whale with mysterious harness raises alarm in Norway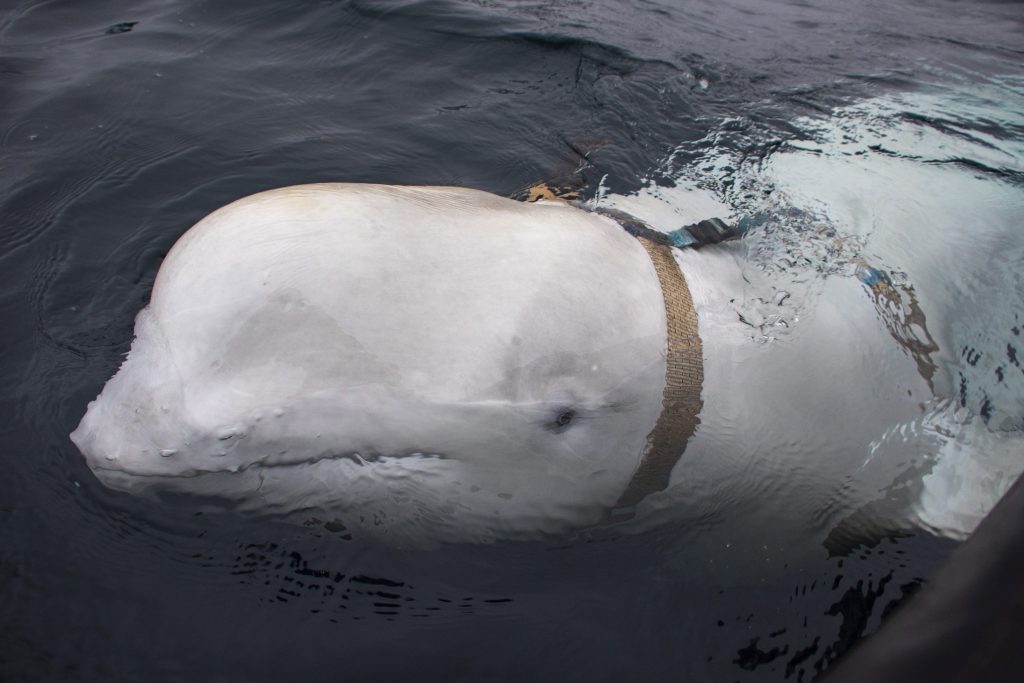 A friendly beluga whale freed from a mysterious harness by Norwegian fishermen is raising alarm and questions about the potential use of cetaceans and other marine mammals for security or military purposes.
Ever since the story made international headlines on Monday, there has been intense media speculation that the animal, which fearlessly approached fishing boats and was perfectly at ease at interacting with humans, may have come from a secret Russian facility that trains whales, dolphins and seals for military purposes.
Russian experts have dismissed this speculation as another example of the Cold War-era "Red Scare" and the West's obsession with Russian spies.
Joergen Ree Wiig of the Norwegian Directorate of Fisheries says the small whale was spotted by fishermen off Norway's northernmost coastline last Friday.
Speaking to Radio Canada International Tuesday, Ree Wiig said he was dispatched to investigate the incident, which officials initially believed involved a whale that got entangled in fishing gear.
But when Ree Wiig spoke to the fisherman who had spotted the beluga whale, he was told the animal had some kind of a harness strapped to its body.
Ree Wiig said he went out on a fisheries patrol boat to investigate the matter and found the whale near three fishing boats.
"Then we put our small boat out on the sea and the whale came straight towards us," Ree Wiig said in a telephone interview from Hammerfest, in Arctic Norway.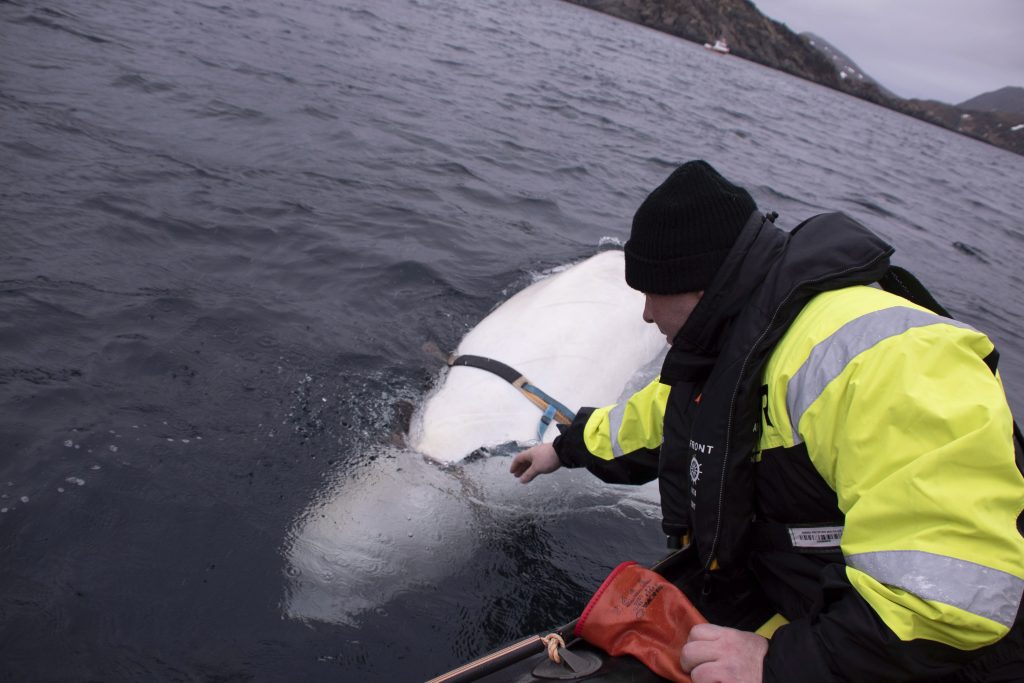 It was obvious that the whale was used to interacting with humans, said Ree Wiig.
One of the fishermen put on a dry suit and jumped into the water to try to remove the harness and eventually succeeded in cutting it off and then unbuckling it.
The harness consisted of two large belts attached to each other – one about two metres in diameter and the other about a metre, with one belt going over the animal's neck and the other underneath the fins, said Ree Wiig.
In addition, the harness featured two GoPro action camera mounts on each side of the whale but no actual cameras.
"I don't want to speculate about what it can be used for," Ree Wiig said. "It can be used to retrieve things from the sea, you can use the whale for filming, instead of using a remotely operated vehicle (ROV), you can use a whale."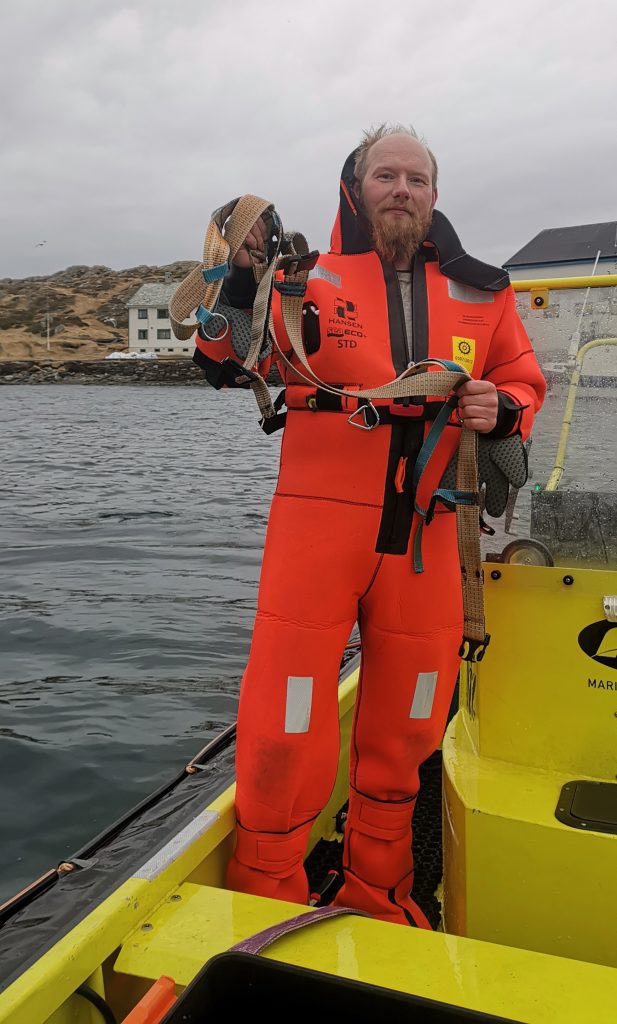 Audun Rikardsen, a professor at the Department of Arctic and Marine Biology at the Arctic University of Norway in Tromsoe, said find is very unusual.
While similar harnesses are used for training purposes in captivity, it's the first time he sees an animal that might have escaped with a harness on, Rikardsen told Radio Canada International.
The beluga whale is definitely a well-trained animal and can even do "certain tricks," Rikardsen said.
"Usually you have a hard time getting close to them, they are usually quite shy individuals," Rikardsen said.
The harness was fastened using plastic buckles and one of them had "Equipment St. Petersburg" written on them in English.
While many people automatically assumed that the writing indicates the Russian origin of the harness, Ree Wiig said the buckle could also be from St. Petersburg, Florida.
"I think the most important thing here is not where it's from, whether it's from Russia or the U.S., the more important thing here I think is that somebody put a harness on a wild whale," Ree Wiig said. "It's more about how we perceive nature and how we use nature for our own gains."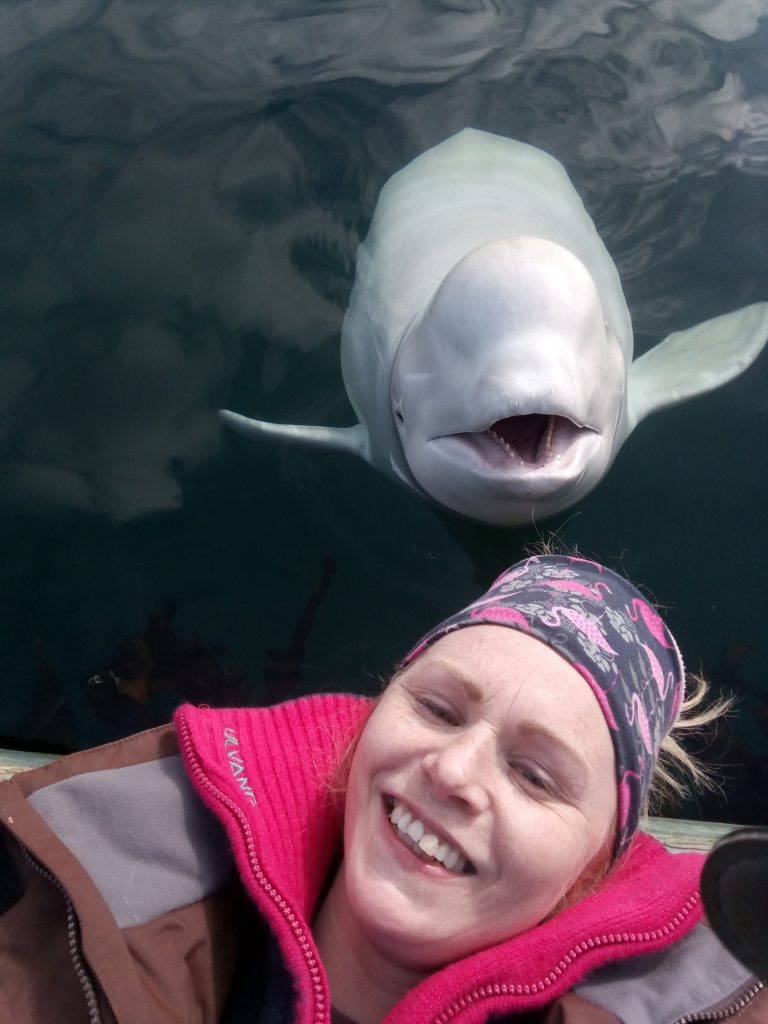 Ree Wiig said it's simply unethical to catch a wild whale and take it away from its pod.
"A lot of countries do it but I don't think that it's right because a whale is not for entertainment or for our use," said Ree Wiig.
While there has been talk of transferring the whale further north to the waters of the Arctic archipelago of Svalbard, there is no guarantee that the whale will be able to integrate into a new pod, Ree Wiig said.
"It's hard to fit in when you're from somewhere else and you're totally alone," Ree Wiig said.
Related stories from around the North:
Canada: Tracking beluga whales in the Beaufort Sea through Facebook, CBC
Finland: Fighter jets flying low over Arctic Finland for military drill in northern Sweden, Yle News
Iceland: Iceland & UK sign agreement to boost security, defence cooperation, Eye on the Arctic
Norway: Norway rearming in Arctic to face new security landscape, The Independent Barents Observer

Russia: Russia says it held naval drill near Norwegian waters, The Independent Barents Observer
Sweden: Faced with Trump's wavering support for NATO, Nordic nations stick together, The Independent Barents Observer
United States: U.S. must pay attention to growing China-Russia alliance in Arctic: expert, Alaska Public Media