AFN convention expected to bring $6 million for Anchorage merchants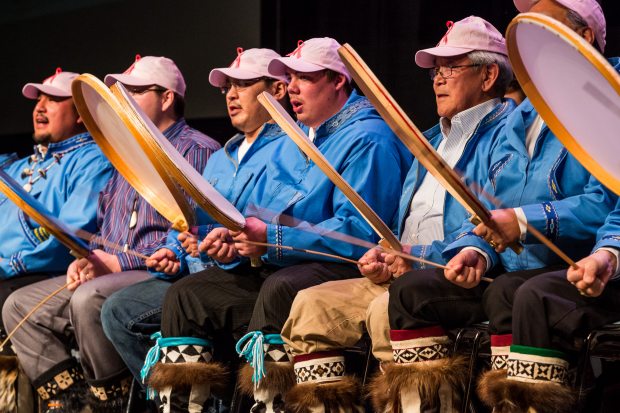 The Alaska Federation of Natives' annual convention will descend on Anchorage in six weeks, and the annual gathering of 4,000 to 5,000 delegates is expected to net the city and its businesses more than $6 million, according to AFN co-chair Tara Sweeney.
Sweeney discussed the upcoming convention at the weekly "Make it Monday" forum sponsored by the Anchorage Chamber of Commerce.
From humble beginnings in 1966, when 400 Alaska Natives gathered in Fairbanks to discuss land rights before the passage of the Alaska Native Claims Settlement Act, the convention has grown to host thousands of attendees annually. It is the largest single convention in Alaska and, according to Sweeney, the largest representative annual gathering of any Native peoples in the U.S. Its economic and cultural effects loom large for its host city.
Sweeney said that only Anchorage and Fairbanks are large enough to host the conference. Both cities lobby hard to bring the AFN convention — where delegates meet to set policy guidelines and advocacy statements by passing resolutions — to their respective convention venues. Open to the public as well, the AFN convention has influence beyond mere dollars for the host town, also representing a major cultural event.
"We've seen the Alaska Native population grow and the economic impact, and the political influence of the Alaska Native community certainly is growing, and we want to invite people to join us," Sweeney said.
Convention likely to generate more economic benefits than estimated
According to Julie Saupe, Visit Anchorage CEO, the city booked more than $94 million in convention and meeting revenue in 2013. AFN is a big part of that effort, making up about 6 percent of the city's total annual convention bookings. But the money brought into the city could far outpace the estimated $6 million in hotel stays, goods and services purchased by AFN convention delegates and attendees.
Sweeney said Southcentral has more than 50,000 Alaska Native residents, with more than 20,000 calling Anchorage home — the largest population of Alaska Natives in the state in a single community. And when the delegates come from hundreds of smaller villages across Alaska, where amenities like shopping and dining are often limited, they spend money, more so than attendees of other conventions. That's why Anchorage Chamber of Commerce President Andrew Halcro thinks the economic impact of the AFN convention could be higher than the $6 million estimate.
"It isn't like regular conventions when people come into town for a few days and mill around downtown or maybe take a tour," Halcro said."They come to Anchorage with the idea that this is an opportunity for them to shop and to take care of what they need at home."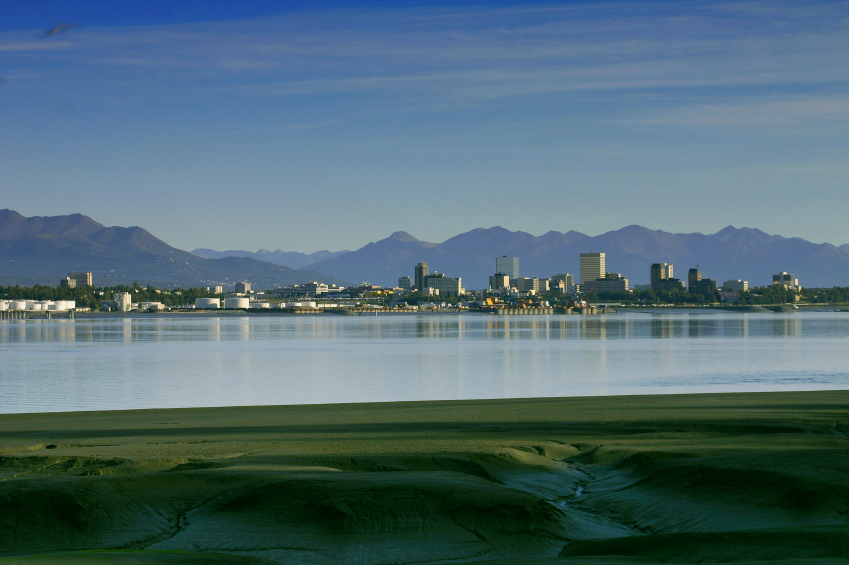 The AFN convention will be Oct. 23 to 25 at the Dena'ina Center in downtown Anchorage. It will be in Anchorage again next year, with a planned move to Fairbanks in 2016. Sweeney said AFN board members would decide the location of the convention for following years in December.
With the promise of both increased commerce and culture, the AFN convention is a hot commodity.
"Anchorage and Fairbanks both compete fiercely to host the convention in their city," Sweeney said.