EU Commission urges Finland to do more to fight water pollution from agriculture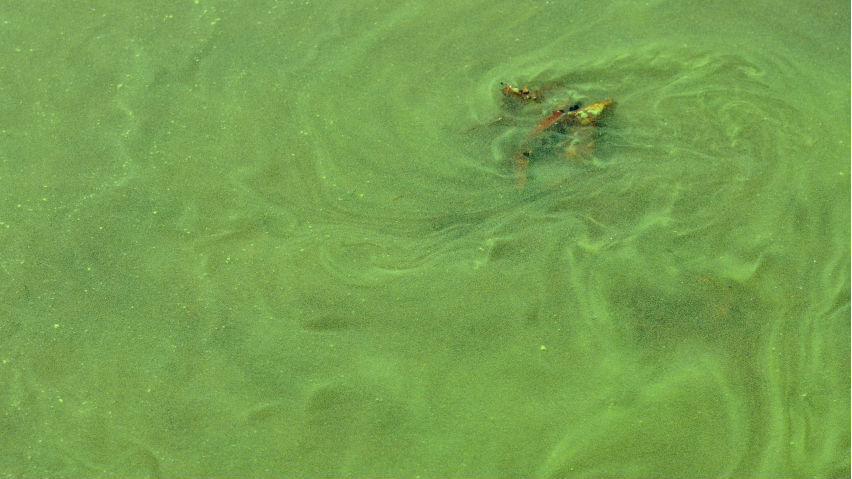 The EU Commission has Finland in its sights over what it says are shortcomings in the country's water conservation efforts, particularly with respect to limiting fertiliser in runoff from agricultural activity.
Increased levels of nutrients such as phosphorous or nitrates either used in fertilisers or originating from poor waste treatment in farming, can accelerate plant and algae growth in bodies of water in a process called eutrophication. Excessive vegetation in affected waters can deplete oxygen levels and endanger fish and other marine life.
The Commission wants Finland to reduce agricultural run-off that is causing an algae problem in water bodies. The assessment is part of a regional round of analyses reviewing whether or not member states are on course to achieve an EU-wide goal of cleaner water courses.
According to a report issued last year by the European Environment Agency, there is still a lot of work to be done with respect to water conservation and a majority of the EU's water bodies are nowhere near clean, including in Finland.
Water conservation in Finland voluntary
It is not the first time that the EU Commission has rapped Finland over the knuckles for not doing enough to reduce the quantity of nutrients – especially phosphorous – leaching into waterways. Water conservation in Finland is not regulated, but is based on a voluntary honour system, however the Commission is not convinced it is working.
"The Commission is on the right track. Phosphorous is still a problem in that it accumulates in fields over decades and leaches from the soil. We are creating a problem for our children and grandchildren," said Marjukka Porvari, project director with the John Nurminen Foundation's "Clean Baltic" (Puhdas Itämeri) project.
Animal fertiliser and its nutrients have confounded local water conservation efforts for some time. Many farmers in Finland are already unhappy with the EU's nitrates directive, which requires them to use fertiliser so that its nitrogen nutrients do not contribute to algae growth in water courses.
However the problem is not so much with the kind of fertiliser used in fields, so much as the phosphorous already present in the soil. In spite of last summer's prolific algal blooms no action has been taken to crack down in the use of phosphorous and many agricultural lands still contain too much of the substance.
Difficult to provide answers, ministry says
The presence of excessive levels of phosphorous in the soil is due to the fact that its use is not strictly limited in animal farming activities. Farmers are adding fertiliser either as manure or from other sources to land already saturated with it.
Studies indicate that in southwest Finland and in Ostrobothnia in particular, farmers are adding too much animal fertiliser to the soil. As a result, the Archipelago Sea in southwest Finland is one of the parts of the Baltic that is worst-affected by recurring algae blooms.
Officials in Finland have assured the Commission that the situation is under control and noted that many local farms are part of a national environmental funding programme, which involves monitoring and restricting the excessive use of phosphorous.
The majority of the 200-million-euro programme is used for water conservation purposes. However the Environment Ministry, which is responsible for water conservation did not want to comment on the Commission's observations.
The ministry told Yle that it would evaluate the Commission's feedback and review it with the Ministry of Agriculture and Forestry. It said that it was also difficult to respond to the Commission's views because the shortcomings mentioned were part of proposed agricultural funding reforms. The funding programme is part of the EU's agricultural subsidy scheme.
Many EU members lagging behind target
Porvari said that some farms have begun to opt out of the domestic environmental support programme. "After that there is no regulation of the amount of phosphorous that ends up in the ground," she noted.
The Commission could take Finland before a tribunal, if local officials do not comply with its recommendations.
Like many other EU member states, Finland has committed to rehabilitating surface waters by the year 2028. Since it is not the only country that is struggling to reach that objective, it may just wait to see how the situation develops across the bloc.
At the end of last year EU states said that there was likely insufficient time to meet the 2028 goal and that they would either have to scale back their ambitions or extend the time frame for ensuring cleaner water in the region.
Related stories from around the North:
Canada: Thawing permafrost in Canada's Northwest Territories releasing acid that's breaking down minerals: study, CBC News
Finland: First ever winter sighting of blue-green algae in Gulf of Finland, Yle News
Norway: Climate change is driving micro-algae blooms into High Arctic and may affect food chains, says study, Eye on the Arctic
Sweden: Many towns in Sweden seek funds to clean up polluted sites, Radio Sweden
United States: Algae-related toxins found in Arctic sea mammals, Alaska Dispatch News