City council in northwestern Canada postpones vote on climate change emergency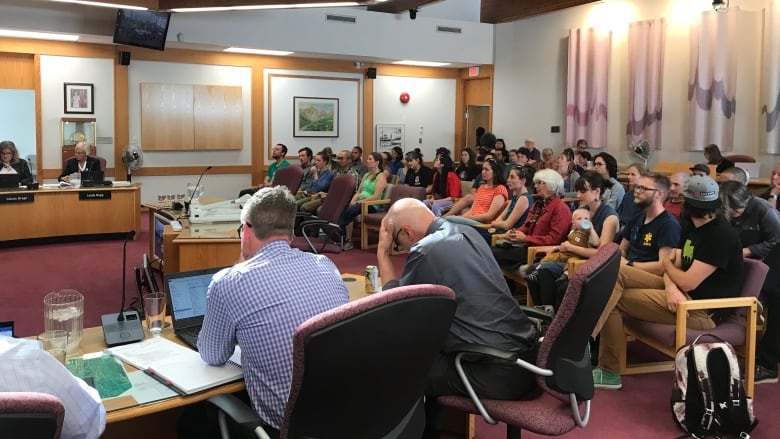 Whitehorse, Yukon city council has chosen to delay a vote that would have seen a climate change state of emergency declared for the city.
Council debated the motion for almost two hours Monday evening, but ultimately voted to defer an amended version of the motion to give staff more time to study it.
Had the motion passed, it would have required the city to measure the carbon emissions of new capital projects. It would have also created an internal task force to find ways for the city to do more to combat climate change.
"The focus of this motion is really about two things: recognizing that climate change affects our services, infrastructure and priorities in ways that require new and additional action; and protecting our citizens from the impacts of climate change," said Coun. Steve Roddick, who brought the motion forward.
Councillors all agreed that climate change is real, but they couldn't agree that it's an emergency for the city.
Amendment triggers deferral
Coun. Jocelyn Curteanu moved to amend Roddick's climate emergency motion, but the amendment ultimately triggered another motion to defer a decision until staff had time to review the amended proposal.
Curteanu said the city needs to work with other levels of government to identify realistic goals.
"Responding to the impacts of climate change is a shared responsibility," Curteanu said. "It requires partnerships across governments, with non-governmental organizations, with industry and with the public, but we really need to change our perspective on what we can realistically achieve."
Not everyone who came to the meeting was happy with postponing the decision.
"Everybody recognizes that there's a climate crisis," said Whitehorse resident Bart Bounds.
"To say there's an emergency is an understatement," he said. "They can call it a conundrum, or whatever they want, but this has been going on for 30 to 40 years and here we are now, at least looking at facing it, so we can commend that. But we've really got to start looking at how we use energy."
Hundreds of municipalities across Canada have already declared climate change emergencies. In Yukon, the Vuntut Gwitchin First Nation made the declaration in May.
The motion will come back to Whitehorse city council in September.
With files from Kaila Jefferd-Moore
Related stories from around the North:
Canada: How climate change is thawing the 'glue that holds the northern landscape together' in Arctic Canada, CBC News

Finland: Few Finns willing to make sacrifices alone for climate, poll finds, Yle News
Norway: Emissions dropping in EU, but not in Norway, The Independent Barents Observer
Russia: June heat wave hits Northern Europe, The Independent Barents Observer
Sweden: Sweden's emissions are rising instead of falling, Radio Sweden
United States: Alaska's largest city unveils climate plan calling for 80 percent emissions cut by 2050, Alaska Public Media