Wildfire in Anchorage, Alaska forces rapid response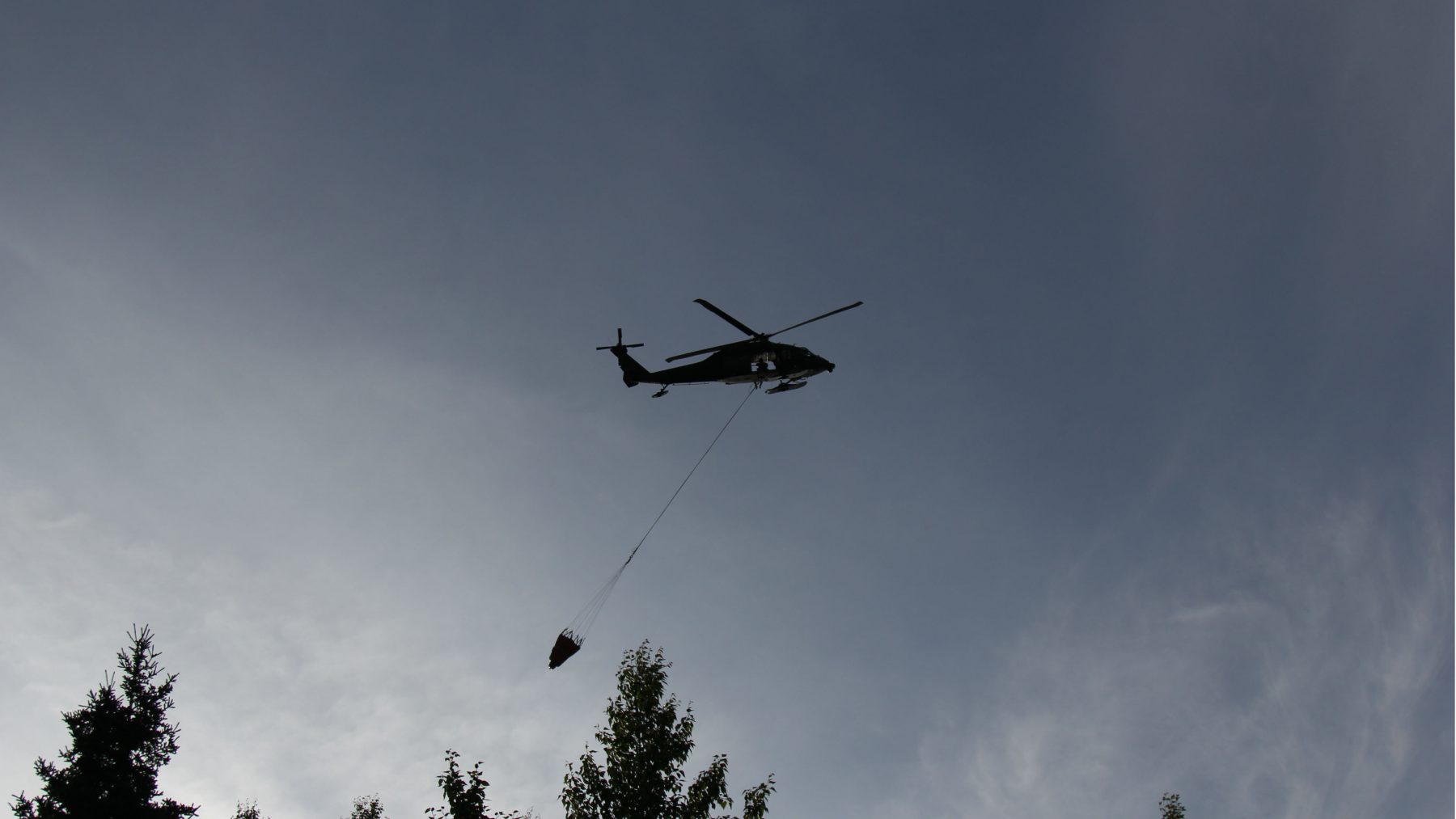 A fast-moving wildland fire erupted in east Anchorage Tuesday afternoon. What officials are calling the Campbell Park Fire was first reported at 4:28 p.m., and quickly grew to 15 acres, causing a small evacuation effort and sending more than 100 first responders scrambling to contain the blaze.
By about 8 p.m, City Manager Bill Falsey said crews were confident they had the fire largely under control.
"We feel like we are in a good place and this is not going to get away from us," Falsey said at an emergency command center set up close to the fire perimeter as three helicopters circled overhead dropping water on the flames.
Anchorage Fire Department Chief Jodie Hettrick said crews will continue dousing the area, and efforts to fully extinguish the fire will take days.
"What we need to do is dump a lot of water on this, and we have to walk the entire perimeter and make sure that we surround that perimeter to make sure we get good, solid coverage," Hettrick said. "it's gonna take a while."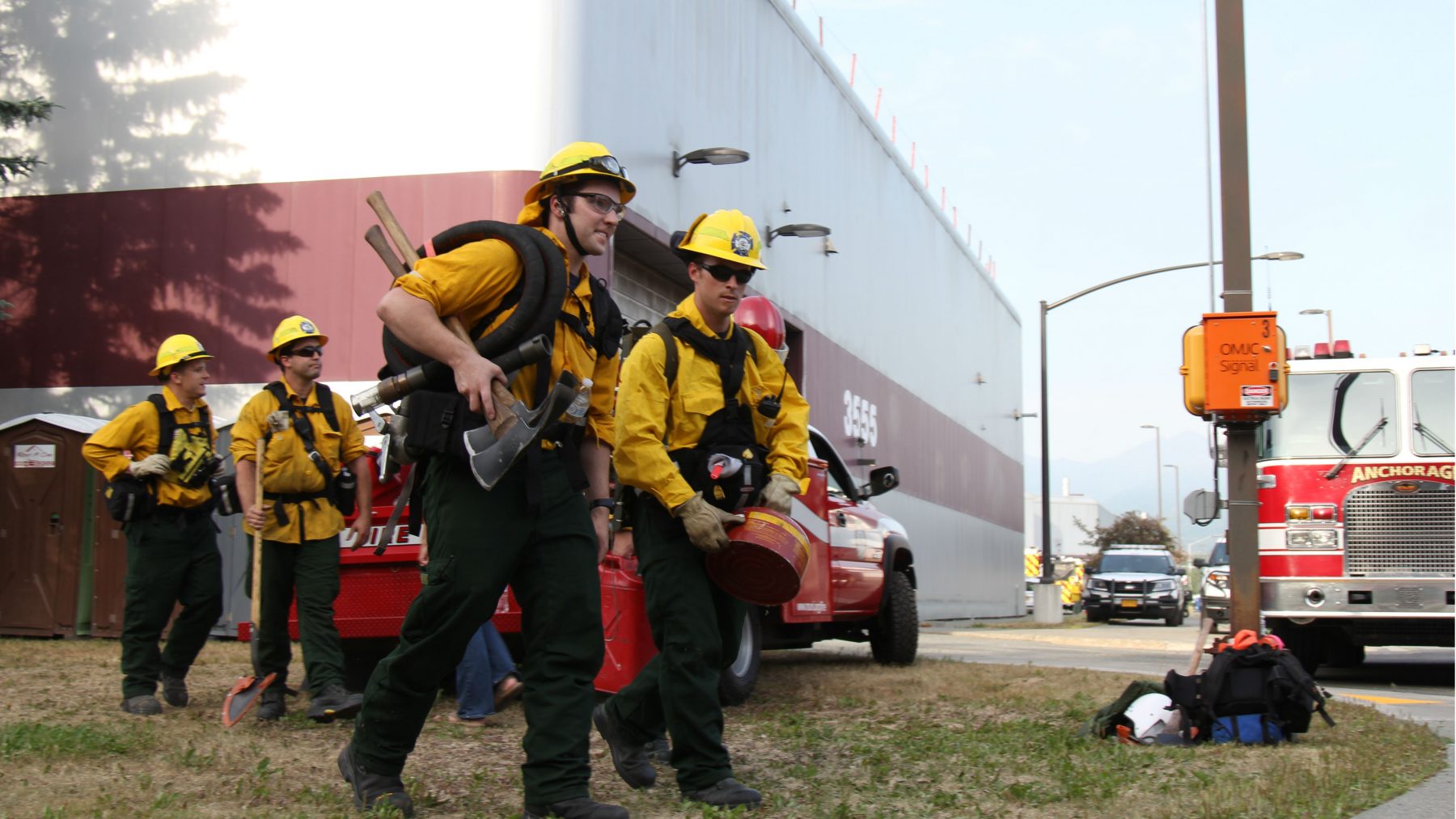 With no rain or substantial change in the weather forecast, fire officials are wary of the hot, dry conditions in Anchorage that are elevating the fire risk. As of Tuesday evening, AFD was working on containment, and not yet investigating what set off the blaze.
"We do not know a cause or origin at this time, we have no comment because we have no information," Hettrick said.
Flames got to about a half-mile from some homes, but ultimately were contained within the nearby greenbelt. There were no reports of lost life or property.
Thirty-seven children and adults were initially evacuated on municipal buses, but returned home later in the evening.
Related stories from around the North:
Canada: Rail link downed by Alberta wildfire won't raise fuel prices in Northwest Territories, minister says, CBC News
Russia: Forest fires rage across Barents region (July 2018), The Independent Barents Observer
Sweden: Study on Swedish wildfires shows how to make forests rise from the ashes, Radio Sweden