Levels of violence against young women in Northern Canada triple rest of country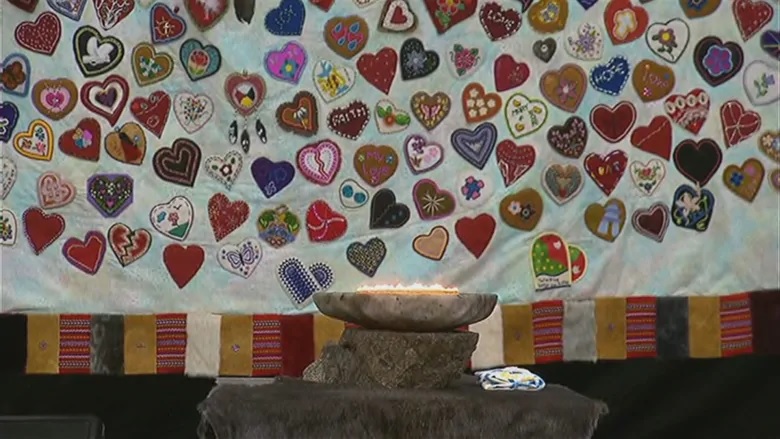 Young women and girls living in the northern parts of Canada are three times more likely to be victims of violent crimes than women from Southern Canada, according to a new Statistics Canada report released Thursday.
The report analyzed violent crimes reported to police in 2017 across Canada's three territories and the northern parts of B.C., Alberta, Saskatchewan, Manitoba, Ontario, Quebec and Newfoundland and Labrador.
It found the violence against women aged 18 to 24 in the North was the highest in the country out of all sex and age groups.
"In addition to gender, where people live can also influence the risk of violent victimization," the report says. "Crime rates are higher in Northern Canada and its geographic remoteness can be a barrier to accessing victim services and escaping violence."
Northern women more likely to experience severe violence
A total of 12,036 women and girls under the age of 24 were victims of violent crime in the North that year, which translates into a rate of 3,643 victims per 100,000 people.
By contrast, the number was 1,235 per 100,000 for women and girls in the rest of the country. The rate of violence against young women in the North was almost twice that of men and boys of the same age.
Of the crimes reported to police by young women in the North, 63 per cent were physical assaults and 24 per cent were sexual offences.
Not only are young women in the North more likely to experience violence, but they are more likely to experience severe violent crimes that leave them physically injured or dead, the report said.
Most victims of crimes in northern Canada knew the perpetrators. In 86 per cent of cases, the assailant was an intimate partner, a casual acquaintance or a family member — a finding that is consistent with violence against women from Southern Canada.
'We must end violence'
Pertice Moffitt, manager of health research at the Aurora Research Institute, said the findings are troublesome but not surprising.
"It just validates we have to do something about this," she said. "We must end violence. We have to put some dollars in there and we have to really educate people. We have to do good safety planning and good training of professionals."
Moffitt said the findings dovetail with those of the National Inquiry into Missing and Murdered Indigenous Women and Girls, which released its final report last month.
The MMIWG report identified a number of factors that put Indigenous women in northern communities at risk.
For one, a shortage of shelters and transition houses and the high cost of living mean that it's difficult for them to leave violent relationships without risking poverty.
Also, the proximity of northern communities to resource extraction projects can increase the likelihood of violence against Indigenous women, girls and two-spirit people due to the influx of mostly single men living in "man camps."
"We should be paying attention to the calls for action from [the MMIWG report]," said Moffitt. "Also, the calls for action from Truth and Reconciliation Commission are now really important."
Related stories from around the North:
Canada: Violence against Indigenous women: paving the way forward for Canada's Northwest Territories, CBC News

Finland: Number of reported domestic violence cases rises in Finland, Yle News
United States: U.S. Attorney General hears from Indigenous leaders about justice problems in rural Alaska, Alaska Public Media