Thousands of fish in Finnish lake dead from unknown cause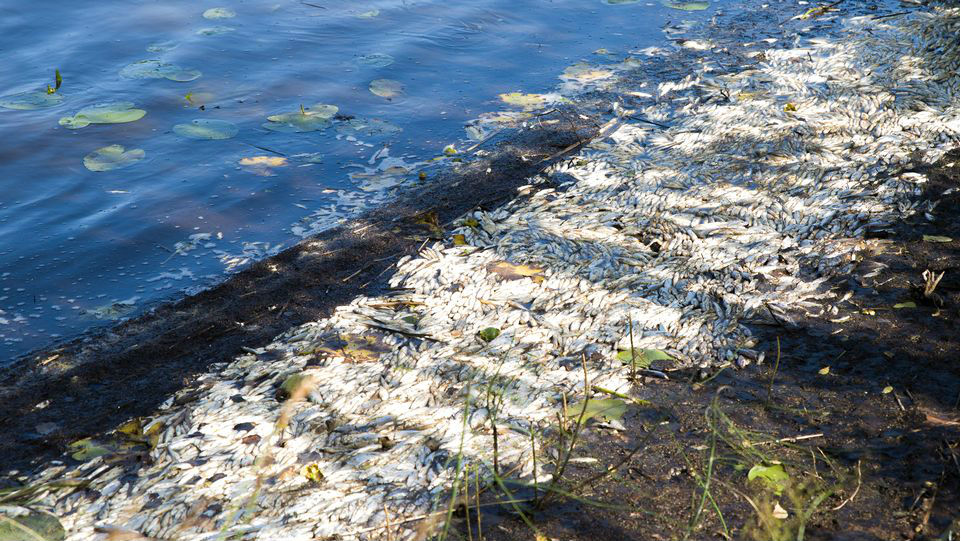 Officials said on Monday they were no closer to determining the cause of the death of thousands of fish that washed up on the shores of Rautalampi lake in the region of North Savo last week.
Last week police as well as officials from the local business development authority (Ely-keskus) collected specimens of the dead fish as well as water samples from the lake for analysis. At the time, they said test results would be available on Monday. However they are now saying that they will be able to shed light on the reason for the incident in a few weeks.
Police said that they are cooperating with other authorities to investigate the mysterious die-off of the fish in the eastern Finland lake and are also calling on members of the public to come forward with any relevant information.
They said that their initial probe has revealed no reason to suspect criminal activity. They added that if need be, they will make a decision on a preliminary investigation later.
"Analysis of the water quality has found no evidence of external factors, but it must be noted that this is an initial analysis. We are still waiting for other results and experts' analyses on them," said detective inspector Johanna Parviainen of the eastern Finland police department.
No diseases established
Lead specialist Satu Viljamaa-Dirks of the Finnish Food Authority Evira is responsible for analysis of samples taken from the dead fish.
"We looked at the fish and found no indication of contagious piscine diseases. We looked for the IHN virus in particular and there is no reason to suspect it at this stage," Viljamaa-Dirks commented.
Veli-Matti Vallinkoski, a hydrobiologist with the Ely-keskus said that the lake in question is shallow and covers an area of about 160 hectares. While there are a few deep parts, they are no more than roughly seven metres deep.
"The condition of the lake isn't very good and it has the typical problems of a eutrophified lake. Nutrient levels are high and oxygen is depleted towards the end of winter," he explained.
Related stories from around the North:
Canada: In Northern Canada, researchers pull big fish from lakes in hopes of reducing toxic mercury risk, CBC News

Finland: Is toxic waste behind dead mussel horde in Finnish river?, Yle News
Norway: Is Norway's farmed salmon as healthy as we think?, Radio Sweden

Russia: Authorities in northwest Russia move to protect wild reindeer, The Independent Barents Observer
Sweden: Poachers suspected behind dwindling wolf numbers in Sweden, Radio Sweden
United States: U.S. House calls for more research on ocean acidification, CBC News