Southcentral Alaska wildfire: evacuations, burnt structures and highway closures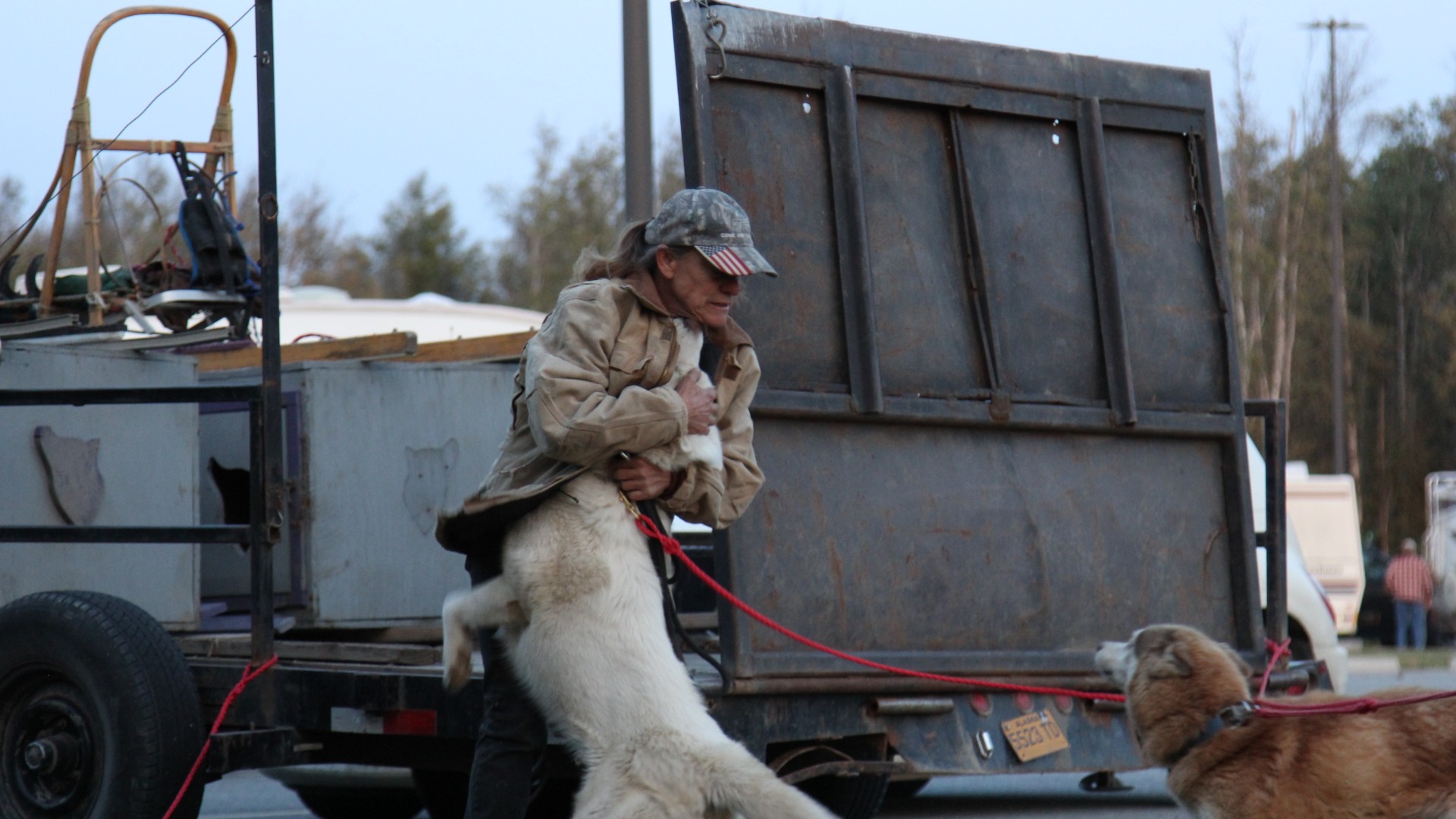 At least 50 structures burned Sunday in the McKinley wildfire north of Anchorage, according to the Division of Forestry. The fast-moving, wind-driven wildfire north of the community of Willow forced the closure late Sunday of the only highway leading north from Anchorage, southcentral Alaska, burning on both sides of the road.
Officials could not immediately provide details on where the buildings were destroyed, though area residents reported seeing homes burning along the highway to the north of Willow, which is some 70 miles north of Anchorage.
"Every house down the highway for like three or four miles was burnt," said James Baker, a 55-year-old retiree. He was one of many people who were forced to evacuate to a shelter in Wasilla from the Hidden Hills subdivision, which sits in a rural area a few miles east of the Parks Highway.
A 28-mile stretch of the highway was closed, snarling traffic on the only direct route between Anchorage and Fairbanks. Several schools in the area will be closed Monday, officials announced.
Driven by unusually dry weather and stiff winds from the north, the McKinley fire intensified quickly late Sunday, growing from 150 acres to about 1800, or roughly three square miles. Ten crews of hotshot firefighters and a half-dozen aircraft are being dispatched to the fire from the Lower 48.
"The fire has become much more active, definitely intensified," Tim Mowry, a spokesman for the Alaska Division of Forestry, said in a phone interview Sunday evening.
State and local firefighters were focusing on protecting buildings and "saving homes," Mowry said.
There are no towns along the closed stretch of highway, but there are many homes, and Mowry said that "hundreds, if not thousands," could be forced to evacuate.
Evacuations
With only one road in and out, state troopers drove through the Hidden Hills subdivision to tell people to evacuate, said Craig Thurman, a pastor at a Baptist church there.
"Most of us just grabbed what we needed to grab and got out of there," Thurman said.
Thurman said friends he'd spoken with described flames touching their vehicles as they evacuated the subdivision.
Baker and others from the subdivision were waiting at the shelter to find out what happened to their homes. Most of the houses in the subdivision are a few miles east of the highway, and the fire initially burned in a swath that moved south between the highway and the homes.
Swan Lake Fire Evening Update – August 18, 2019
Traffic on Sterling Highway between mile 53 to 75 was halted as of 1 p.m. today due to fire activity and risk from adjacent utility infrastructure. The highway will remain closed at… https://t.co/HrXQ4jTeHo pic.twitter.com/rfwHS0awGI

— AK Forestry (@AK_Forestry) August 19, 2019
But residents were worried about what could happen if the wind shifted, and some said they'd heard Sunday evening that the fire had started moved toward their homes. It made for an anxious night, said Renee Schinton, a musher who drove to the shelter with her dogs.
"Not knowing where I'm going to live. Not knowing where I'm going to go, if I'm going to have a house or anywhere to go," she said. "I can't go to a hotel – I have 11 dogs."
Dry weather
Officials said downed power lines likely started the fire. An unusual weather pattern brought the dry, windy weather to Southcentral Alaska that's been fueling the fire, said National Weather Service meteorologist Bill Ludwig.
Typical late summer weather for the region is wetter, with moisture coming in from the ocean to the west, Ludwig said. But a ridge of high pressure has been blocking that wetter weather from moving toward the area, allowing dryer winds to flow through from the north, said Ludwig.
The winds were forecast to die down overnight, he added.
Related stories from around the North:
Canada: Large wildfires in Yukon, northwestern Canada threaten highway, CBC News
Iceland: Better wildfire & agriculture management among recommendations from Arctic Council black carbon expert group, Eye on the Arctic
Norway: Arctic summer 2019: record heat, dramatic ice loss and raging wildfires, The Independent Barents Observer
Russia: 2019 Arctic wildfire season 'unprecedented' say experts, The Independent Barents Observer
Sweden: Study on Swedish wildfires shows how to make forests rise from the ashes, Radio Sweden
United States: Wildfire smoke brings more respiratory complaints in Anchorage, Alaska, Alaska Public Media