Legacy of Inuk artist Itee Pootoogook explored in Canadian exhibition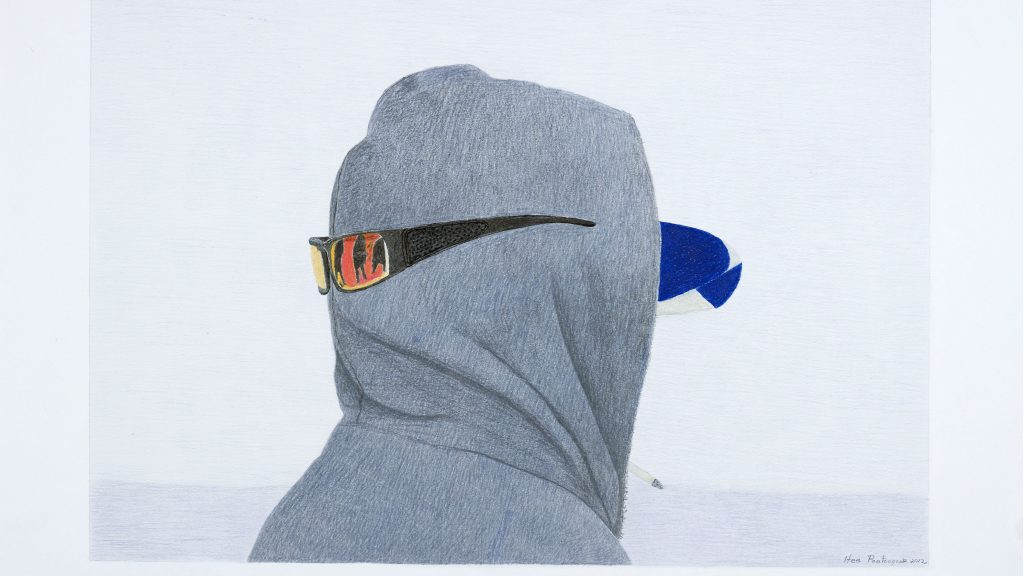 Inuk artist Itee Pootoogook
(1951 – 2014) 

was well-known for his drawings of solitary figures or architecture placed amongst vast Arctic landscapes, and a Canadian exhibit is underway this summer exploring his career and the evolution of his work.

The exhibition, Hymns to the Silence, is being shown at the McMichael Canadian Art Collection in Kleinburg, Ontario in southern Canada. The show features over 80 drawings and other items related to his career.

"Pootoogook's work features a minimum of incident yet captures the depth of seemingly mundane moments of everyday life," the gallery said in a news release.

"In addition to his gift for making architectural drawings, Pootoogook was an imaginative landscape artist, with many of his works emphasizing the vast, open horizon that separates the land from the sky, often in a boldly minimalist compositional style."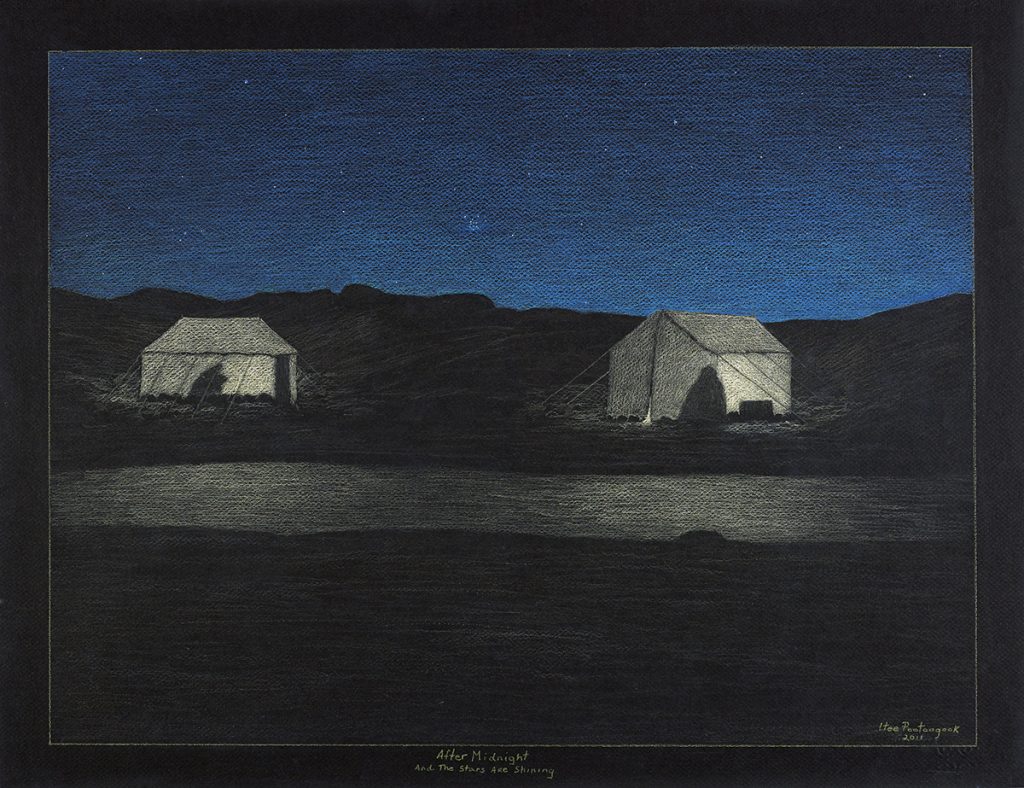 Nancy Campbell, exhibition curator and guest curator at the McMichael Canadian Art Collection, says the exhibit is a powerful collection showcasing the nuances of his work.
"His distinct vision is perhaps most apparent are in his drawings on black paper, which are done with minimal interference, and focus on the horizon line and the colours of the Arctic sky,"  Campbell told Eye on the Arctic.
"These works, while detailed, abstract the landscape so that it is the colour palette of the Arctic, rather than the landscape itself, that is most powerfully conveyed."
Active in Cape Dorset print program
Pootoogook was part of the third generation of Inuit artists from the community of Cape Dorset in what is now Canada's eastern Arctic territory of Nunavut.
He was the son of artists Ishuhungitok and Paulassie Pootoogook, and the cousin of Annie Pootoogook (1969-2016), one of Canada's well-known contemporary artists of the early 2000s.
Itee Pootoogook, whose imagery was often compared to Canadian art icons like Alex Colville and Christopher Pratt, worked mostly from photographs, interpreting the images with graphite and coloured pencil. 
His work was regularly featured in the annual Cape Dorset print collection.
Background: The Cape Dorset Print Program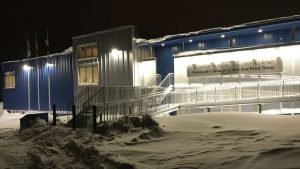 The co-op in Cape Dorset, an island community off the southwest coast of Baffin Island in Canada's eastern Arctic, in was established in 1959.
The first annual Cape Dorset print collection was released the same year, made up of images produced by Inuit in the region, who'd been taught printmaking by Canadian artist James Houston after he'd moved to the area.
The Cape Dorset prints of Arctic nature and traditional Inuit life became a hit in the art world and a favourite of collectors.
Artists like Kenojuak Ashevak (1927 -2013 ) whose work appeared in the first collection, went on to have an international career spanning decades.
A book, published by Goose Lane Editions and edited by Campbell, has also been issued to accompany the show and includes essays examining Pootoogook's work.
"His understated images ⁠— of preparing carcasses brought in from the hunt, playing music, or contemplating the open horizon and the ever-shifting colours of the North ⁠— highlight his contemporaneity," the publisher said in the news release.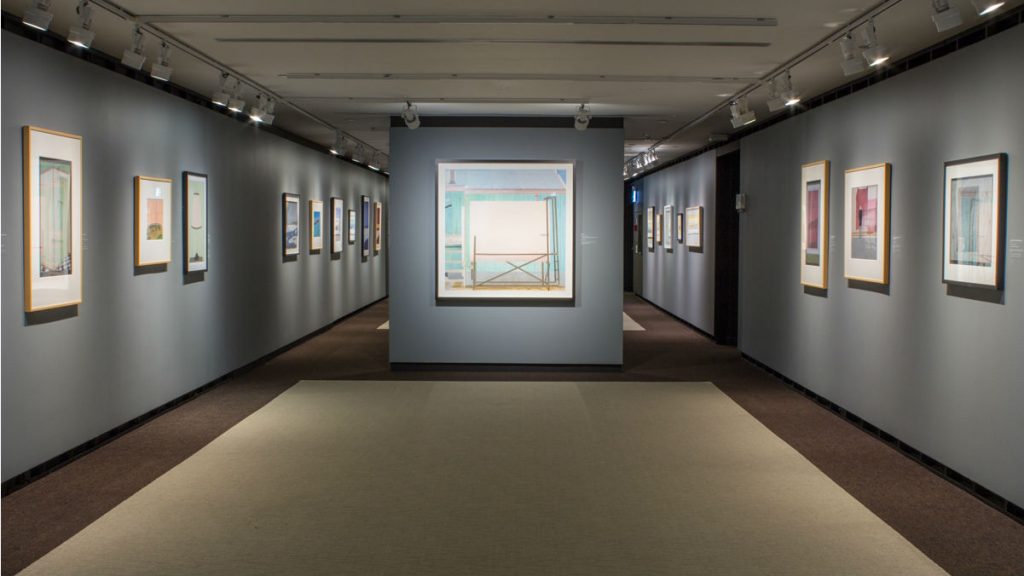 Campbell says she hopes visitors come away from the show with new perspectives on Canada's Arctic. 
"Visitors to the exhibition will see an unromanticised, sincere, and poignant vision of daily life in the North," she said.
"I hope that people will be moved by its beauty, its palette, its uniqueness, and that this comprehensive exhibition communicates that the North is very much alive."
The exhibition runs until September 22.
Write to Eilís Quinn at eilis.quinn(at)cbc.ca
Related stories from around the North:
Canada: Canadian exhibition showcases miniature carvings by Inuit artists, Eye on the Arctic
inland: Sámi-themed Finnish short film makes Sundance lineup, Yle News
Greenland: `Enough of this postcolonial sh#%' – An interview with Greenlandic author Niviaq Korneliussen, Eye on the Arctic
Norway: Arctic Indigenous Film Fund launches in Norway, Radio Canada International
Sweden:  Walt Disney Animation Studios to release Saami-language version of "Frozen 2," Eye on the Arctic
United States: Art exhibit in Alaska connects bird research to backyards, Alaska Public Media