Storms, heavy rain hit Finland's coastal areas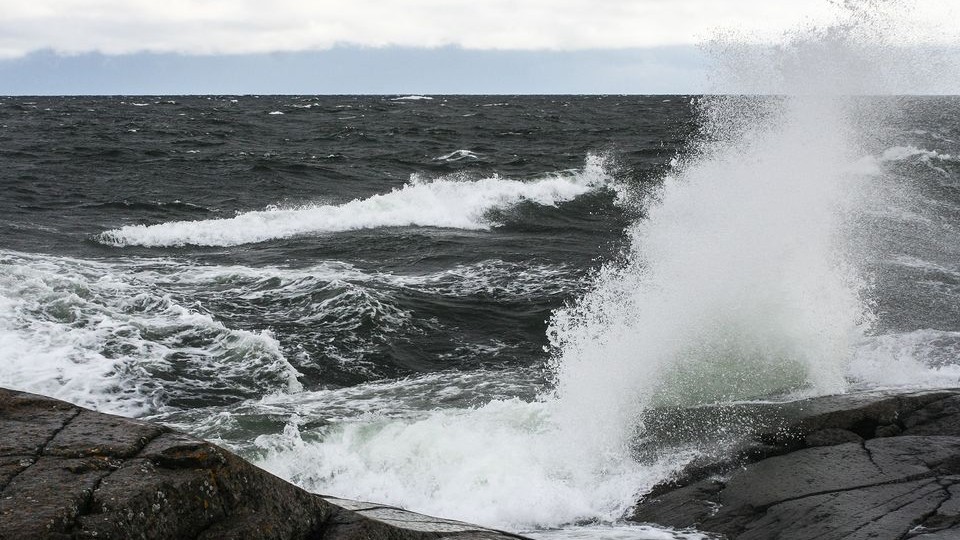 An intense low pressure system that arrived in Finland early Tuesday morning will result in heavy rain and stormy conditions in coastal areas, meteorologists say.
Central Finland and Ostrobothnia are expected to receive up to half of the average rainfall expected for the entire month of October. The rain was set to travel east from Ostrobothnia through Central Finland in the afternoon. These areas could experience rainfall of up to 20-40 millimetres by 9am Wednesday.
"The average rainfall for October in these areas is approximately 50 to 70 millimetres, and they could receive half of that now," Yle meteorologist Joonas Koskela said.
Päijät-Häme in southern Finland recorded more than 30 millimetres of rain in the morning. The Finnish Meteorological Institute (FMI) has issued heavy rain warnings for central Finland, north Savo, north Karelia and south Ostrobothnia, and strong wind warnings for areas in southern and northern Finland.
The stormy weather could result in trees being knocked down and might cause temporary electricity outages.
Coastal areas already facing stormy conditions
Coastal areas recorded high winds on Tuesday morning. The strongest winds were measured in southwest coastal areas, reaching more than 23.5 metres per second off Hanko, mainland Finland's southernmost point.
Despite the strong winds and rain, Tuesday's weather will probably not be officially classified as a storm, as the average wind speed is not expected to exceed 21 metres per second.
The FMI has also issued a warning to seafarers about strong winds and moderate waves from Tuesday to Wednesday morning.
Yet another warm September
According to Koskela, Tuesday will be the rainiest day, with the heavy rain expected to recede tomorrow.
"There is some inconsistency in tomorrow's forecast in terms of whether it will rain or not. It might rain in south and central Finland tomorrow, but in scattered showers. There will be a definite drop in the temperature over the weekend," he added.
Also on Tuesday the FMI said that last month was the 11th consecutive September with average temperatures above the long-term mean. The month also includes the second-latest date ever recorded with temperatures above 25 degrees Celsius. That occurred in several areas on 10 September, with the highest reading of 26.2 degrees in Lappeenranta, eastern Finland.
Related stories from around the North:
Canada: Bizarre winter weather in South caused by changes in atmosphere, not sea-ice loss: study, CBC News
Finland: First snow in northwest Finland no surprise to reindeer herders, Yle News
Russia: A hot summer across the Arctic, Russian meteorological institute says, The Independent Barents Observer
United States: Heat stress that caused Alaska salmon deaths a sign of things to come, scientist warns, CBC News