Arctic Norway: Russian FM to attend ceremony commemorating Soviet liberation in WWII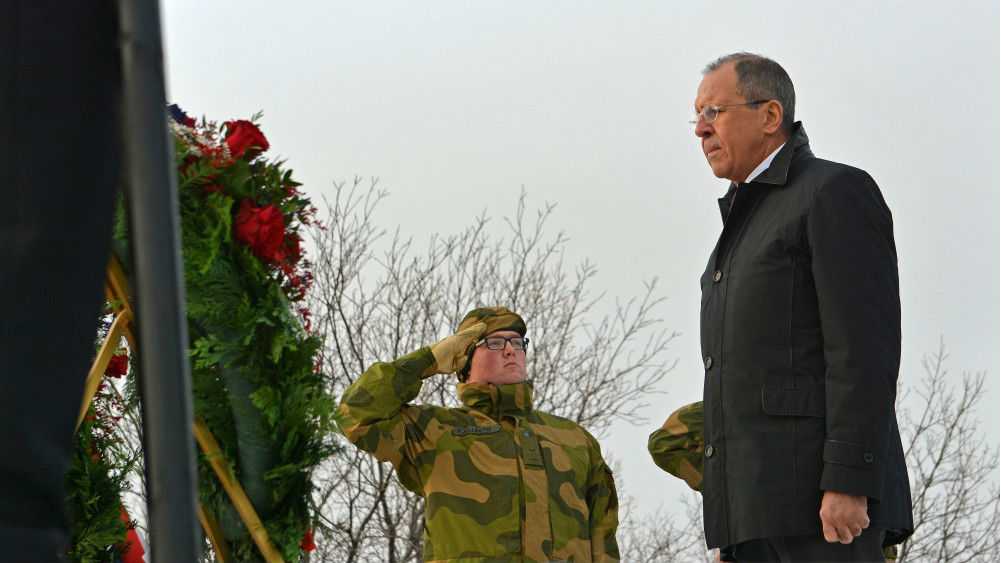 October 25th marks the Soviet Red Army troops' liberation of Kirkenes, the first town in Norway to be freed from Nazi-occupation.
A long time has passed since Soviet soldiers crossed the border into Norway in the north and German occupation forces had to retreat from Finnmark. The region was liberated six months before the end of the Second World War and Kirkenes became the first to hoist the Norwegian flag.
Unlike in most other parts of Europe where Stalin's soldiers moved in as the German army was forced back, locals in Kirkenes look back to the autumn-days 75 years ago with a great deal of gratitude to Russia.
For one good reason. Unlike the occupation of the Baltic states and Moscow-driven power takeovers in Eastern European countries, the Red Army withdraw its soldiers from Eastern Finnmark a year later, in 1945.
When the 70th anniversary was celebrated in Kirkenes in 2014, Russia's foreign minister for the first time participated. Sergey Lavrov is also expected to arrive in Kirkenes later this month.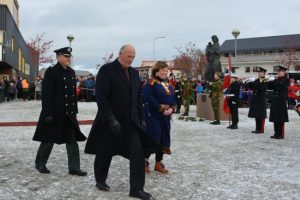 Deputy Director of Communications with the Ministry of Foreign Affairs in Oslo, Ane Haavardsdatter Lunde, says to the Barents Observer that this is still the plan.
"We know nothing else than that he plans to come."
Victory in World War II is increasingly highlighted in today's Russia.
Also for Norway, the Red Army's liberation of Kirkenes is more celebrated nowadays than in previous years, with the exemption of 2014.
Like five years ago, also this year's celebration will be attended by King Harald V and Prime Minister Erna Solberg. The foreign minister and the defense minister are also on the list for the high-profiled ceremony, where a wreath laying ceremony at the statue of the Soviet soldier in Kirkenes is part.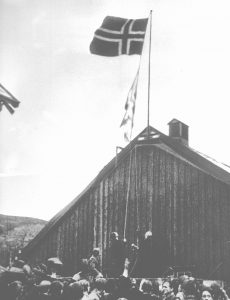 The so-called Petsamo-Kirkenes offensive started October 7th 1944, when Soviet forces started a counter-offensive against the German strongpoint line just 70 kilometers northwest of Murmansk. The German forces were driven back from Petsamo (Pechenga today) into Norway, and the first Red Army troops crossed the border to Norway on October 18th.
The German troops abandoned Kirkenes, which had served as a base for the German Kriegsmarine and the Luftwaffe and their main base for supplies to the Murmansk front on October 25th, which since has been marked as the local Liberation Day.
In the years between 1941 and 1944, thousands of soldiers lost their lives on the battlefields on the Kola Peninsula, mainly at the Litsa-front, about halfway between Norway and Murmansk.
During the war, Kirkenes became a Nazi stronghold with between 70-100,000 German and Austrian soldiers to protect the flank and from which to launch attacks against Soviet- and allied military convoys in the Barents Sea. Based in Kirkenes, the Nazis attacked the Soviet Union in the north in June 1941, but never did manage to take Murmansk.
Related stories from around the North:
Canada: Métis in Northern Canada doubt they'll have access to $30M to honour Métis vets, CBC News
Finland: Civil War still divides Finland after 100 years, poll suggests, Yle News
Norway: History revealed by WW2 wrecks in Norway's Arctic fjords, Barents Observer
Sweden: U.S. archives show thousands of Swedes fought Nazis during WWII: author, Radio Sweden
United States: Remembering struggles of Alaska's once oldest WWII veteran, Alaksa Dispatch News