Finalists for prestigious Kenojuak Ashevak Memorial Award announced in Winnipeg
The five finalists for the prestigious Kenojuak Ashevak Memorial Award (KAMA) were announced in Winnipeg on Friday. 
The shortlisted artists are: Billy Gauthier from Newfoundland and Labrador; Maureen Gruben from the Northwest Territories; Gayle Uyagaqi Kabloona from Ottawa; Kablusiak, an artist living in Calgary; and Ningiukulu Teevee from Nunavut.
"The Kenojuak Ashevak Memorial Award honours the legacy of Ashevak whose prints helped make Inuit Art a symbol of Canadian identity,"  Heather Campbell, the Strategic Initiatives Director at the Inuit Art Foundation, the body that established the award, told Eye on the Arctic.
"This generation of Inuit artists builds upon the work of her generation. But this award gives today's artists more freedom to dream and to create on their own terms."
Campbell says contemporary art plays an important role in the Canadian artistic landscape, and the KAMA awards highlight the important contributions Inuit artists continue to make. 
"Contemporary Inuit art contributes to Canada's overall art scene by giving a voice to one of the original peoples of this land," she said. "Our perspective must be included and shown alongside the works of Canadians of all backgrounds in order to have a true conversation about Canada today."
Final award includes solo show and residency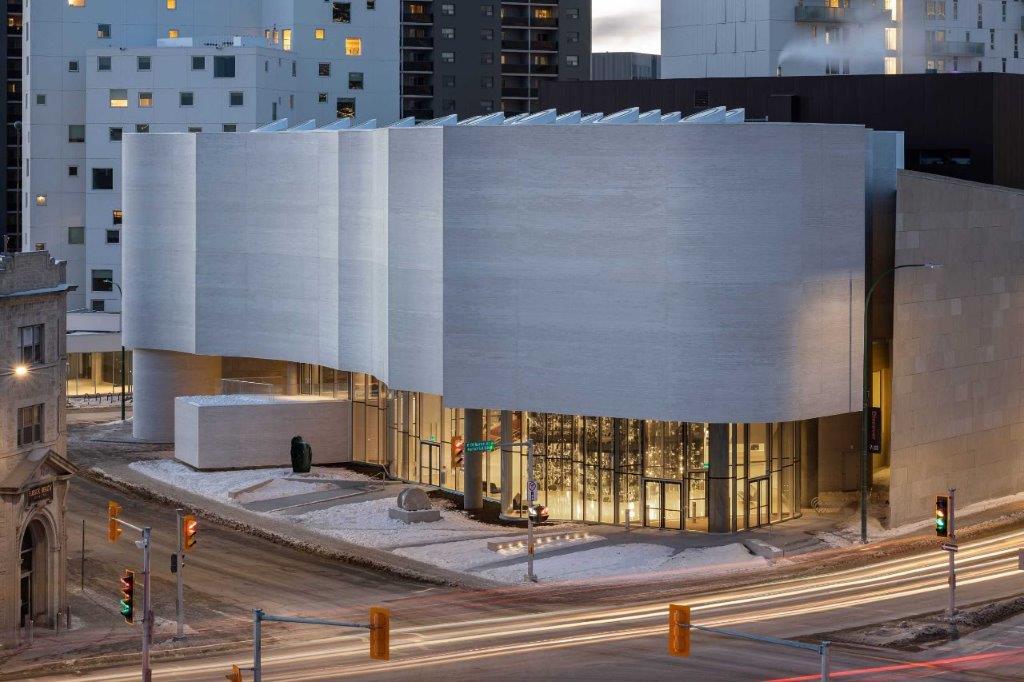 Kenojuak Ashevak (1927-2013) is a renowned Inuk artist who lived most of her life in Cape Dorset in Canada's eastern Arctic territory of Nunavut. Her iconic images depicting Arctic animals and wildlife garnered her a worldwide reputation.
The biennial Kenojuak Ashevak Memorial Award was established in 2014 as a way to recognize mid-career Inuk artists.
The award is funded by donors and judged by an all-Inuit jury.
This year's shortlisted artists will each receive $5,000 and have their work featured in an exhibition at the WAG-Qaumajuq museum in Winnipeg. 
Artist profiles for this year's finalists:
Billy Gauthier: sculpter; grew up in Happy Valley-Goose Bay, Newfoundland and Labrador and now lives in the Labrador town of North West River, 
Maureen Gruben: installation, performance, textile and sculpture; Inuvialuk artist raised in Tuktuuyaqtuuq (Tuktoyaktuk), Inuvialuit Settlement Region, Northwest Territories
Gayle Uyagaqi Kabloona: multidisciplinary artist, working across media, including knitting, ceramics and prints; Ottawa, Ontario
Kablusiak: an Inuvialuk, urban-based artist currently living in Calgary, Alberta
Ningiukulu Teevee: graphic artist known for  modern reimagining of traditional stories featuring playful depictions of arctic animals and people; Kinngait (Cape Dorset), Nunavut
This year's Kenojuak Ashevak Memorial Award Shortlist Exhibition is titled Anaanatta Unikkaangit (Our Mother's Stories), and is described by the museum as honouring "…  the stories, the work, and the care of mothers and grandmothers—like Kenojuak Ashevak—that guide contemporary Inuit art."
It also opened on Friday.
"The mix of mediums, styles, and subject matter lends a startling depth to Anaanatta Unikkaangit, one that is underscored by the aesthetic and technical skill of the artists," Stephen Borys, Director & CEO, WAG-Qaumajuq, said in a statement. 
The winner of the 2023 award will be announced on September 22.
They will receive $20,000, as well as a solo exhibition at the museum and a residency. The museum will also acquire one of the winner's works into the WAG's permanent collection.
Write to Eilís at eilis.quinn@cbc.ca 
Related stories from around the North: 
Canada: Director hopes film on Hebron relocation can both educate and spark healing, Eye on the Arctic
Norway: Certification marks help both Sami artisans and consumers, says council, Eye on the Arctic
Russia: German project to house everything published in Siberian and Arctic languages to seek new funding, Eye on the Arctic
Sweden: 2022 Gollegiella Nordic Sami language prize awarded in Stockholm, Eye on the Arctic
United States: How Inuit culture helped unlock power of classical score for Inupiaq violinist, Eye on the Arctic