How a group of grandmothers is reconnecting youth with Inuit culture in Arctic Canada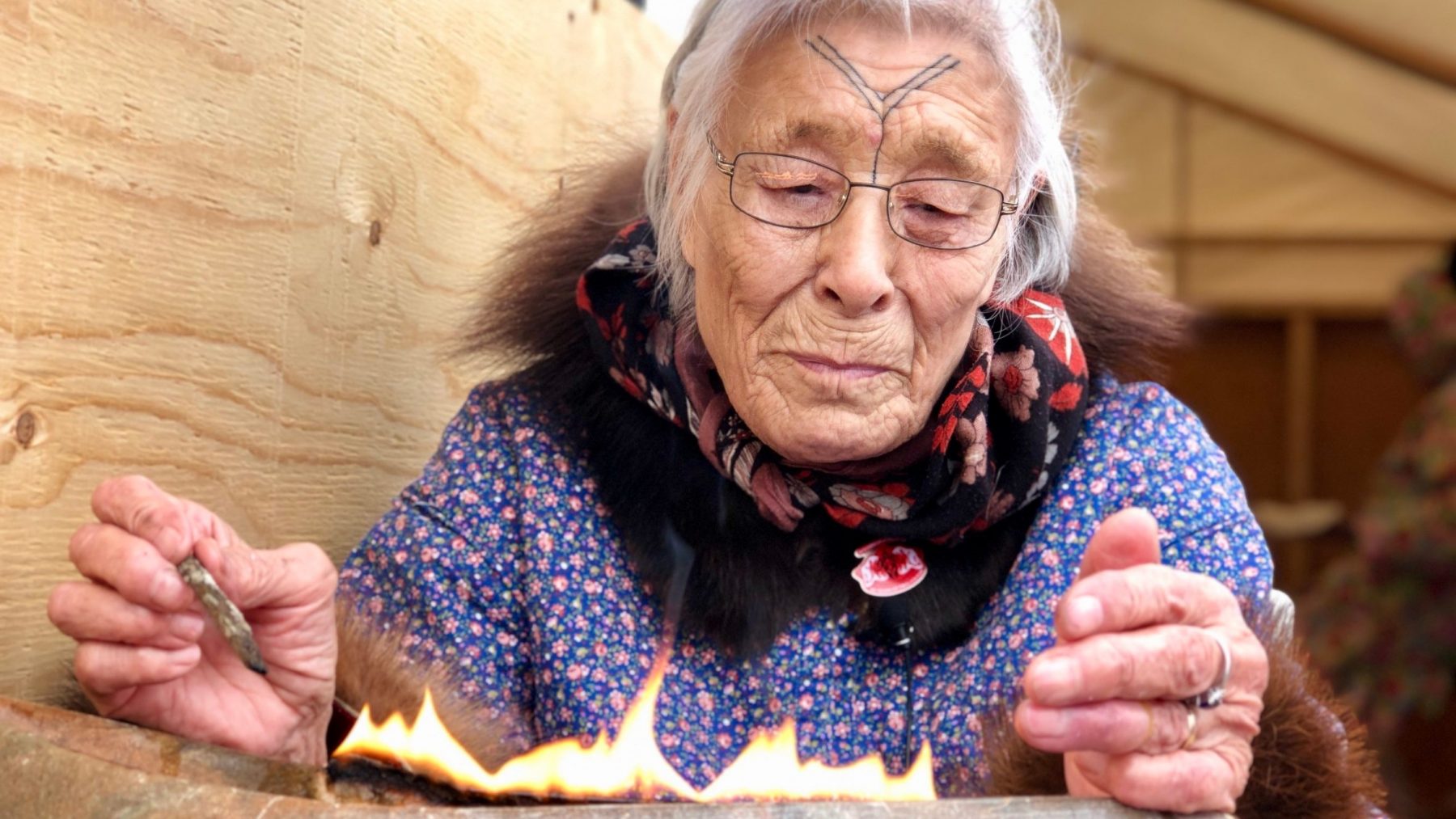 Bessie Pihoak Omilgoetok's worn fingers delicately tease pieces of white Arctic cotton before placing them in her qulliq — an Inuit stone lamp used for heating and cooking.
Oil saturates the downy cotton as the 80-year-old ignites it with a barbecue lighter at a small camp overlooking Cambridge Bay, Nunavut, in Arctic Canada.
"I was orphaned at four years old," she tells a group of teenagers in Inuinnaqtun, the region's Inuit language.
Her grandmother adopted her and raised her to use the qulliq.
"I want the youth to come here and learn," she tells the teens.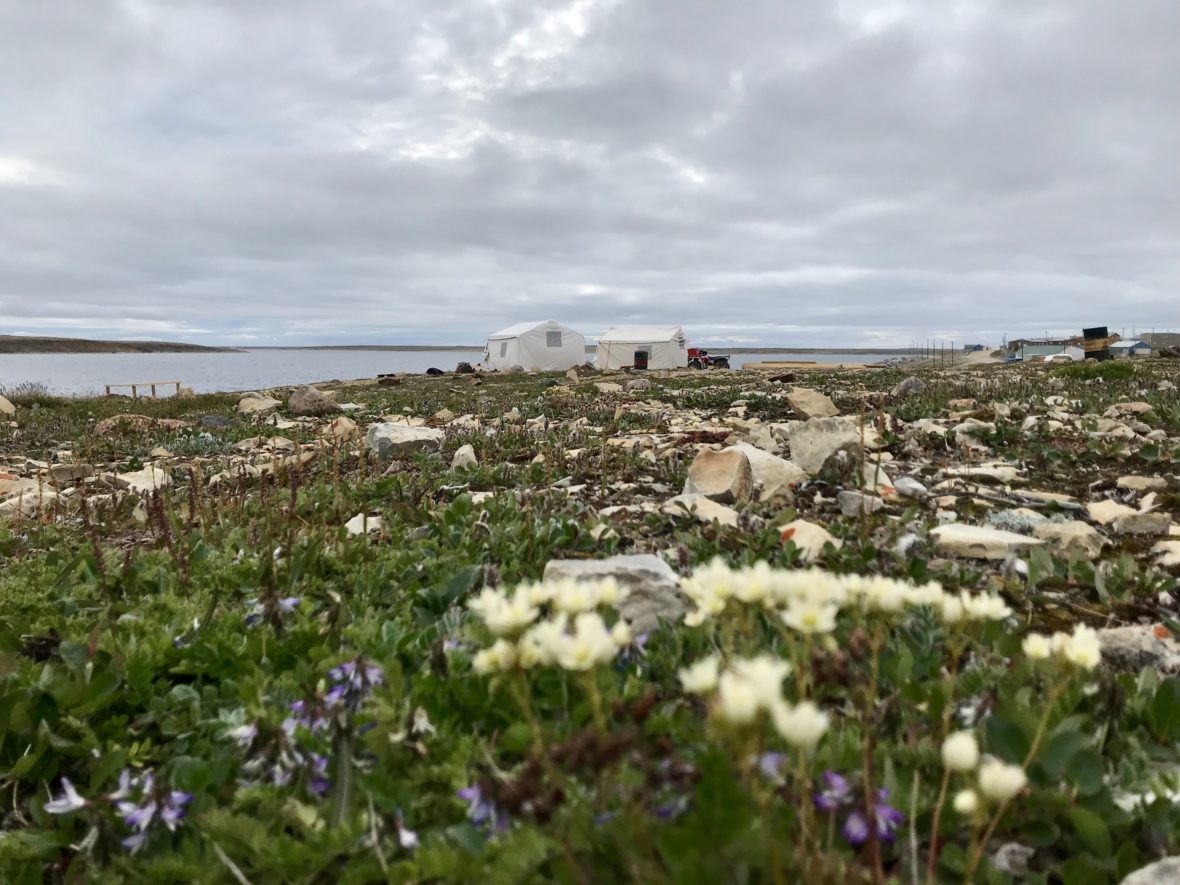 Omilgoetok is talking about Annana's Camp. "Annana" is short for grandmother in Inuinnaqtun.
Elders in the coastal community of nearly 2,000 people located on Nunavut's Dease Strait lobbied the hamlet for the camp after concerns vulnerable youth in the community were becoming disconnected from their Inuit culture.
The unassuming cluster of white tents is perched on a hill that is dotted with tiny yellow flowers and shards of rock. It became a common ground for cultural exchange this summer between young people and elders who were hired to spend time there with them.
"[Some youth] are disconnected from the community, from the elders and their parents," said Eva Ayalik, Cambridge Bay's comprehensive community planning co-ordinator.
Annana's Camp is just one way elders are leading the charge to better support the next generation, said Ayalik.
Youth left behind
As in many Indigenous communities, the impacts of residential school penetrate deep into families in Cambridge Bay, the largest hamlet in Nunavut's Kitikmeot region. The youngest are feeling the impacts, too.
"There's reports of theft. There's reports of vandalism. There's reports of substance [abuse] … I believe that some of the parenting skills were lost through residential school," Ayalik said.
It's not uncommon to see young people on the streets late at night in the summer, because they have nothing to do or they don't want to go home. There are also problems with alcohol and drugs, she said.
While there has been a revival of traditional drum dancing, Inuinnaqtun songs and language revitalization in both the community's high school and college, Ayalik says some youth are being left behind.
"The youth that are hurting, that are being neglected, that are being abused without anyone knowing — we're going to try and reach out to them and bring them to this camp and teach them a positive Inuk lifestyle," she said.
The issues have been raised at the hamlet's council meetings. Ayalik says it's all tied to a disconnect from their Inuit identity.
"It's not lost, but it's disconnected … they can reconnect if we don't give up," she said.
'I have so much to teach them'
But finding those opportunities at home isn't always easy for elders.
Omilgoetok is doing her best to find those moments with her own grandchildren.
"It's so difficult right now," Omilgoetok said through an interpreter. She says unilingual elders like herself find it difficult to communicate with their grandchildren. The elders say finding a way is urgent.
"It's so important to try and bring our culture back," she said.
The number of people who can converse in Inuinnaqtun, which was roughly 700 in 2011, has doubled in western Nunavut and parts of the Northwest Territories according to the 2016 census.
"I get frustrated because I cannot speak to them in Inuinnaqtun," said Omilgoetok, speaking about her own grandchildren.
"They cannot understand me to reply … It's frustrating because I have so much to teach them."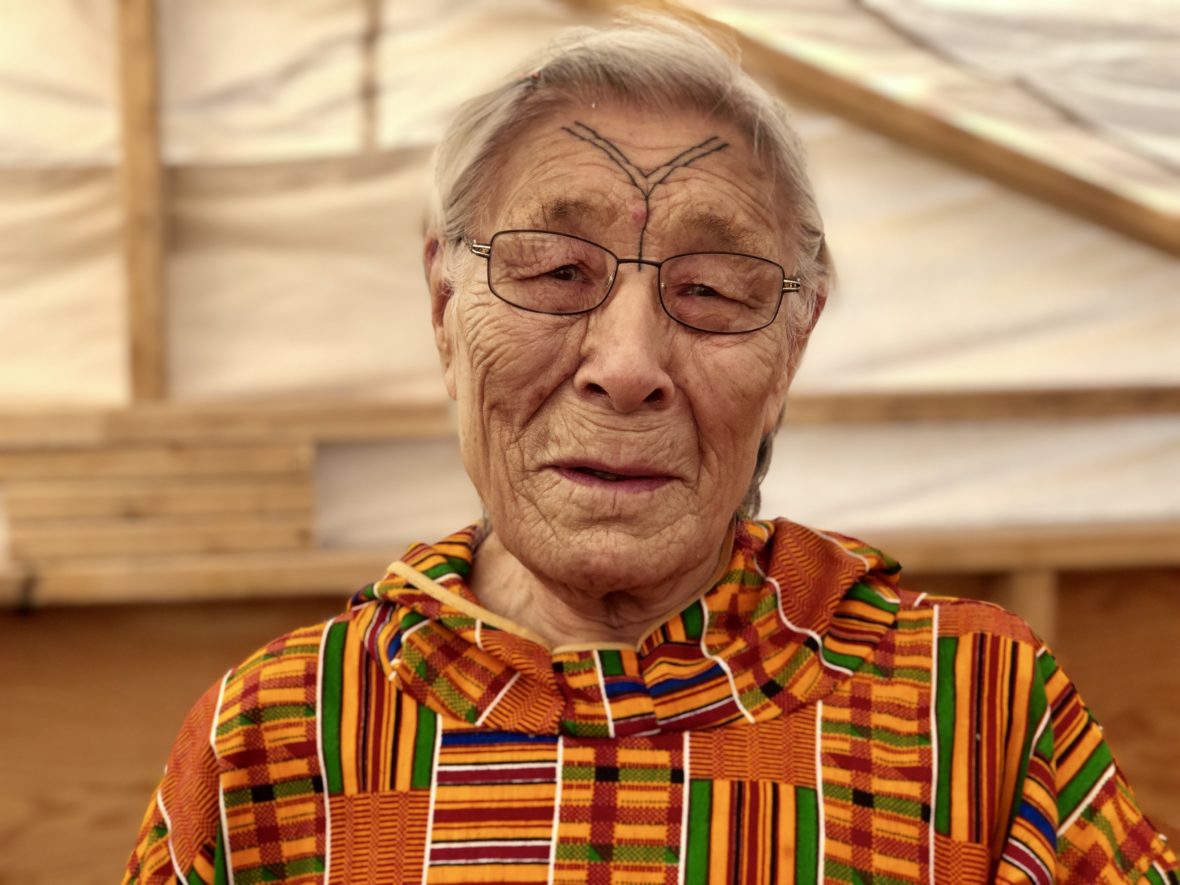 Elders working to inspire
Tucked away in a corner of the high school's library is the May Hakongak Cultural Centre. Pam Gross, executive director of the Kitikmeot Heritage Society, is helping create new spaces for cultural learning, like reviving Inuinnaqtun.
Gross, also the mayor of Cambridge Bay, is helping co-ordinate a new language nest program that gets the elders into the daycare for Inuinnaqtun immersion — to start teaching the children as early as possible. The Kitikmeot Heritage Society has recently hired an Inuinnaqtun co-ordinator.
"We're at a threshold right now in our community in terms of, you know, creating opportunity and working with our culture," said Gross.
An exhibit at the Kitikmeot Heritage Society that depicts the history of Inuit in the region through the evolution of the parka over 150 years is another place where cultural exchange is happening, daily.
Elders in residence with the society recreated patterns of traditional parkas, sewing them with hand-cranked sewing machines. They are on display steps from the high school's library.
Several times a week the elders can be found sitting huddled on the floor together with their sewing machines, surrounded by fur and rolls of vibrant floral fabric, working on projects. They encourage youth to drop by.
"Our elders [have] always been so sacred in our community, creating the space for them to pass on the knowledge to those that want to come and learn is really uplifting and inspiring," said Gross.
"We're working to decolonize, and regain and strengthen our community on who we know we are and identify with as Inuit," she said.
"We have the momentum to go forward."
'Teach them out on the land'
For Annie Atighioyak, the way forward means getting young people out on the land.
Atighioyak was born on the spring ice 79 years ago. She can't recall the exact location, only that it's close to Victoria Island, she said in her language.
She's a member of the Cambridge Bay Mayor's Elders Advisory Council, which has engaging youth high on its list.
Atighioyak has been involved with programs that take high school students to archeological sites in the Kitikmeot region. She regularly visits classrooms with other elders to demonstrate sewing and other traditional skills.
"It's easier to teach them out on the land," she said in Inuinnaqtun.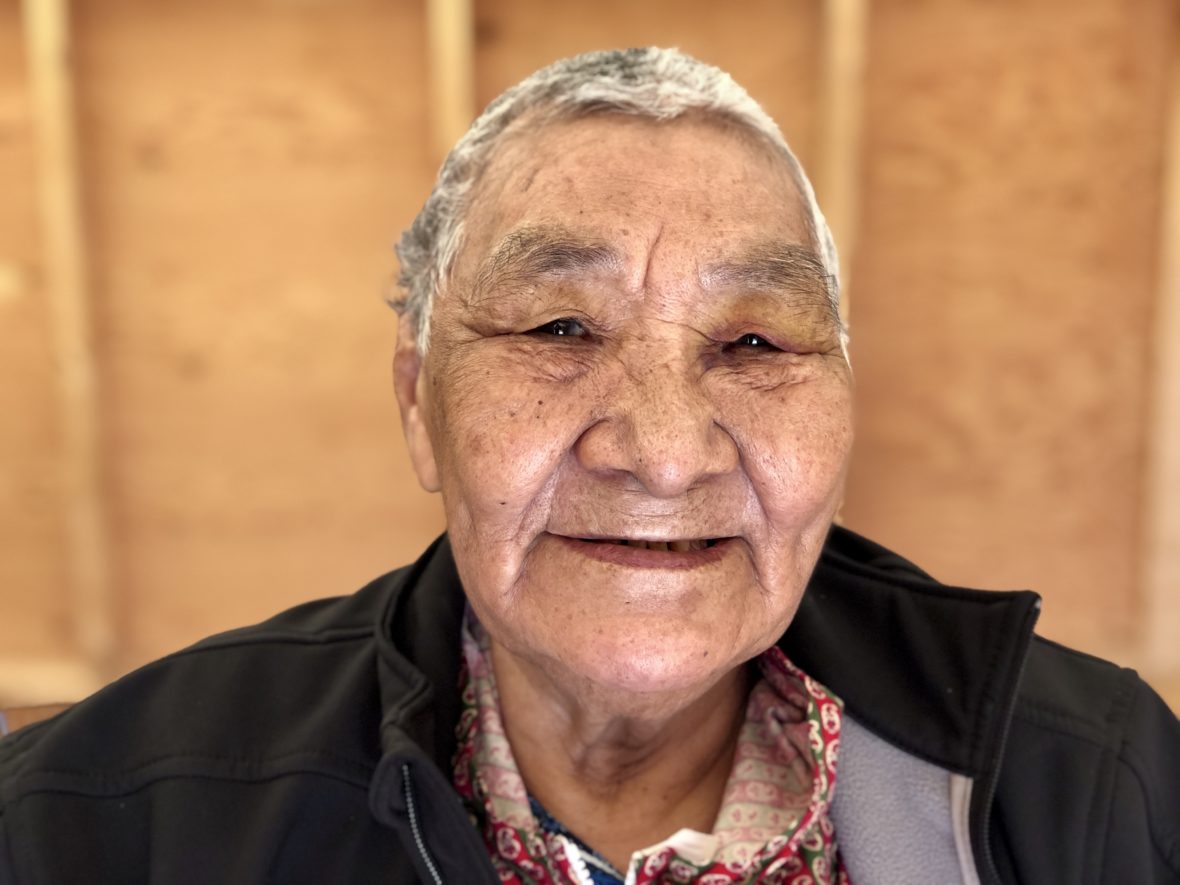 Today, Atighioyak is in a white canvas tent at Annana's Camp, boiling water, dressed in a floral atigi — an Inuit-style jacket. The air is thick with the smell of simmering lard. A tower of warm bannock sits on a plate waiting to be eaten.
"It's for the youth," she said, her eyes twinkling as she talks about growing up on the land. She wants young people to have that same pull toward the tundra, animals and ice.
"We want to teach them."
The next generation
Missy Ellsworth is eager to learn.
In August, the 14-year-old visited Annana's Camp.
Linked arm-in-arm with youth and elders, Ellsworth took part in blessing the camp.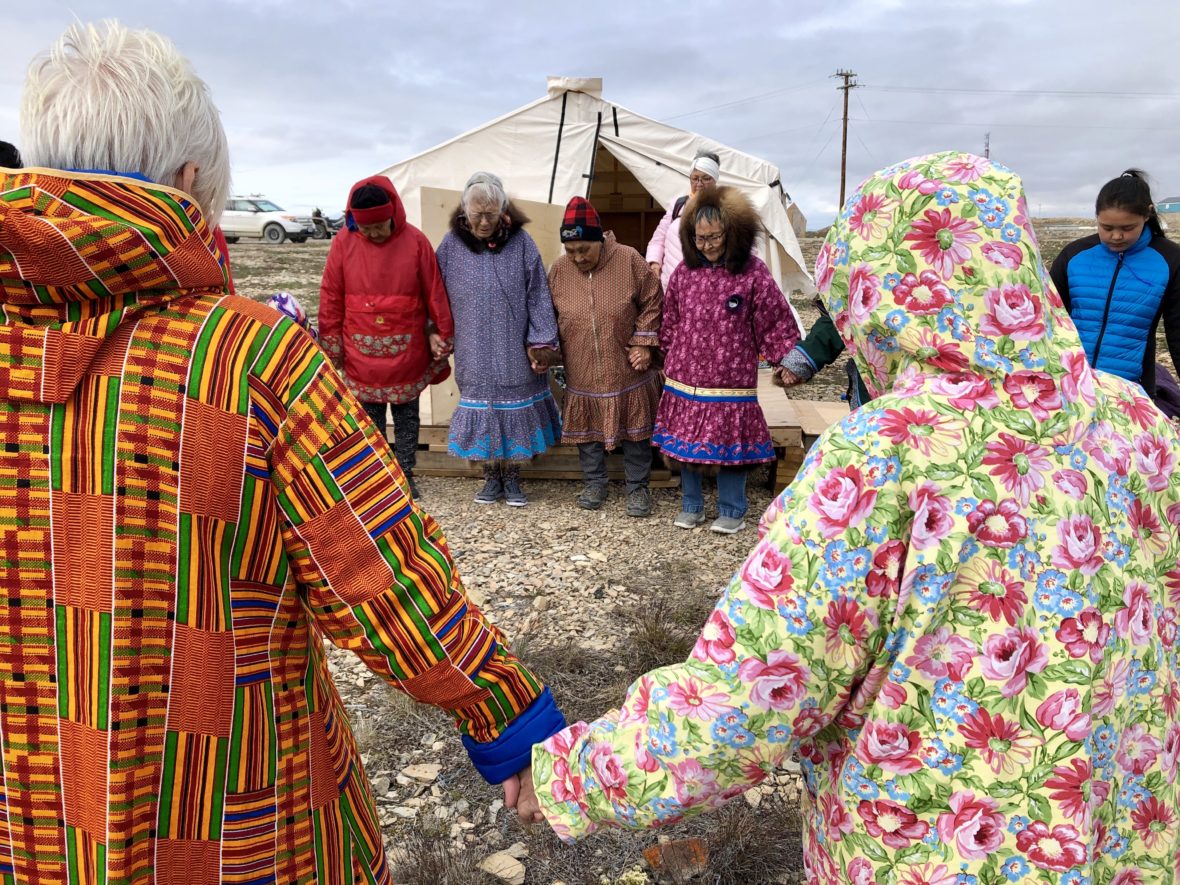 "Pretty cool," said Ellsworth about being able to drop in and visit with the elders. "I myself know only a little bit of Inuktitut … I'm, like, hoping to learn more.
"In the future when teenagers are elders, they could use some of that knowledge."
Corbyn Klengenberg, 17, wants to see more young people in his community making those connections.
He says he's lucky to be able to spend time with his own grandparents and does so as much as he can.
"Go there right after work," he said. "The only time I am at home is when I wake up and go to bed."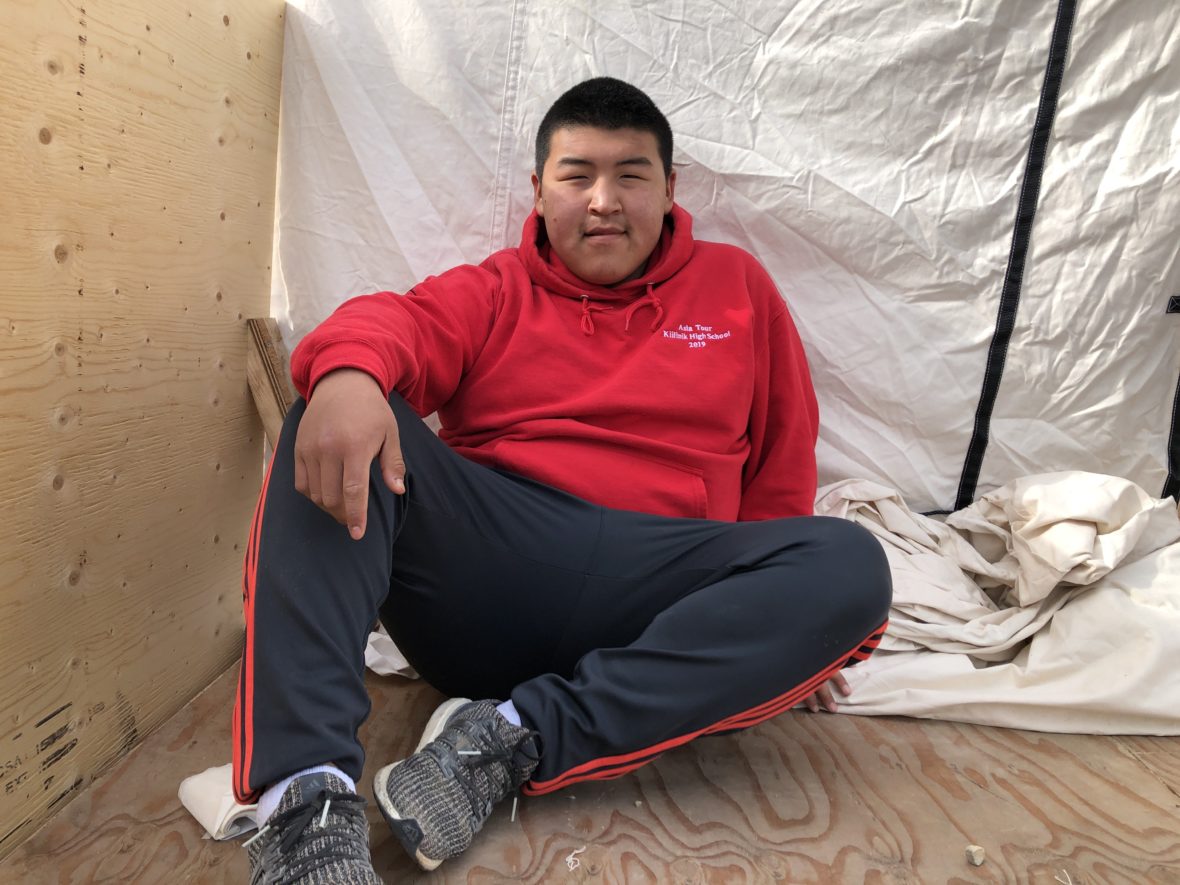 He says most young people he knows don't get that much quality time with elders.
Klengenberg worries about them.
"The future for our community, I see it as all the youth on the streets, out late, nowhere to hang out if they don't have a good place to stay.
"I just hope they grow up good."
Related stories from around the North:
Canada: We've spelled this Indigenous community's name wrong for decades, CBC News
Norway: BBC lists Sami journalist Sara Wesslin among world's 100 most influential women, The Independent Barents Observer
Sweden: Calls for more Indigenous protection in Sweden on Sami national day, Radio Sweden
United States: Indigenous leaders at UN meeting push for decade dedicated to language revitalization, CBC News