Circumpolar partnerships will be increasingly important for Canada's North, Ottawa Arctic conference hears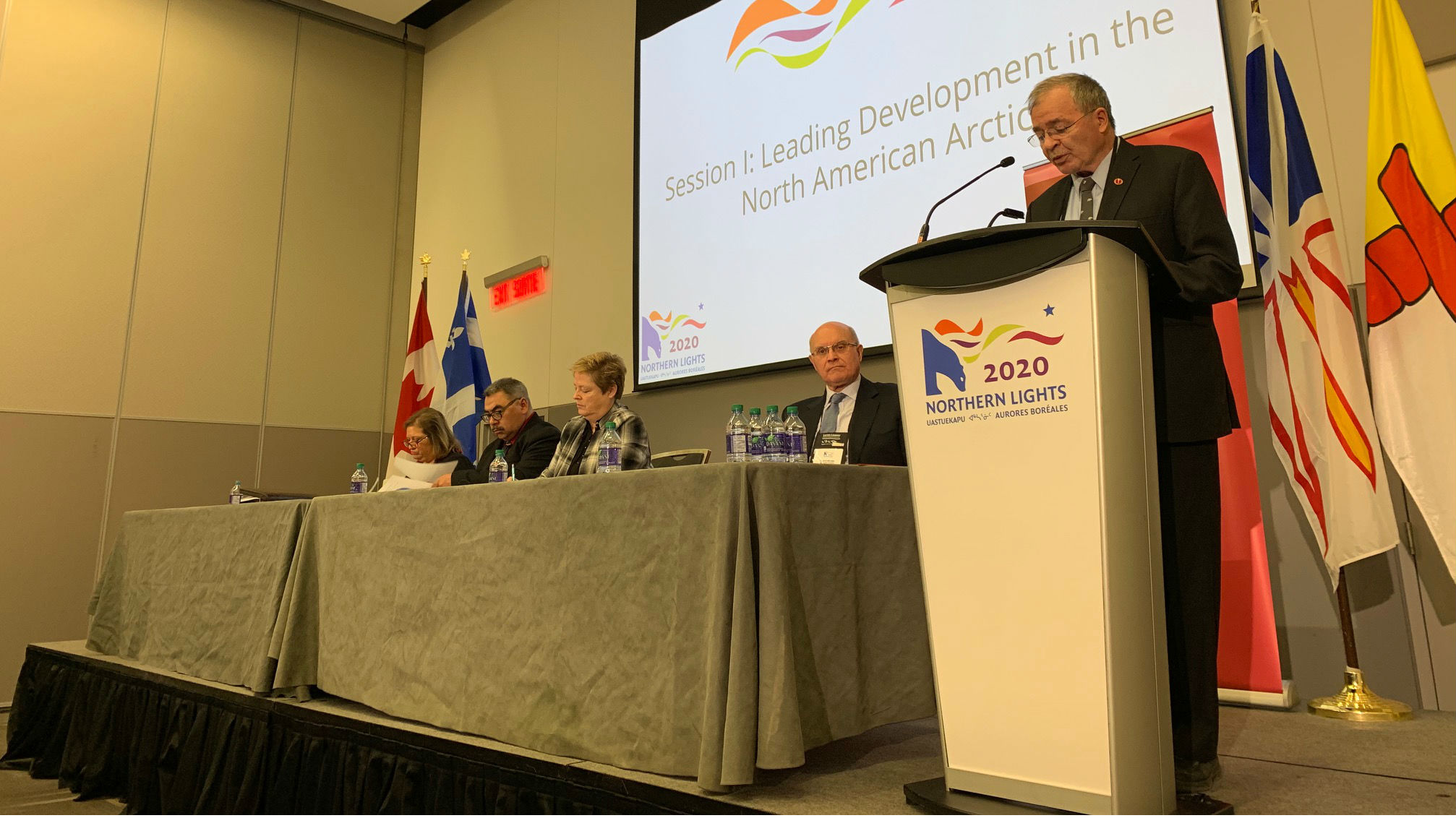 As climate change puts international attention on the North, circumpolar partnerships will have an increasingly important role to play when it comes to development in northern Canada, an Ottawa Arctic conference heard on Wednesday.
"As globally we become smaller, we have to reach further abroad in terms of our partnerships with northern and Arctic people and then to our circumpolar friends and colleagues around the world," said Yvonne Jones, the Liberal MP in the Labrador riding of the Atlantic Canadian province of Newfoundland and Labrador.
"And I think in doing that, we not only strengthen the North and Arctic regions of Canada, but we strengthen the North and Arctic regions around the world and then we become a real force for change," said Jones, whose riding includes the Inuit region of Nunatsiavut.
Jones' comments were made during the panel discussion "Leading Development in the North American Arctic" held Wednesday afternoon at Northern Lights, an Arctic business and culture conference held annually in Ottawa.
The other panelists included David Akeeagok, Nunavut's minister of Economic Development and Transportation, Shaleen Woodward, principal secretary at the government of the Northwest Territories and Nunavut Senator Dennis Patterson. 
'Opportunities to turn our strategies into realities'
In a wide-ranging discussion touching on everything from the infrastructure gap to lack of connectivity, the need for closer ties with other northern regions was a recurring theme.
Nunavut's David Akeeagok outlined Greenland's hydroelectirc projects as just one example that could be used as model in places like Nunavut, Canada's easternmost Arctic territory, where communities are reliant on diesel.
"(Greenland) is a fellow Inuit country and if we could follow what they're doing, and how they do it,  I think there's a lot of good opportunities to figure out how  to turn our strategies into realities," Akeeagok told Eye on the Arctic after the session.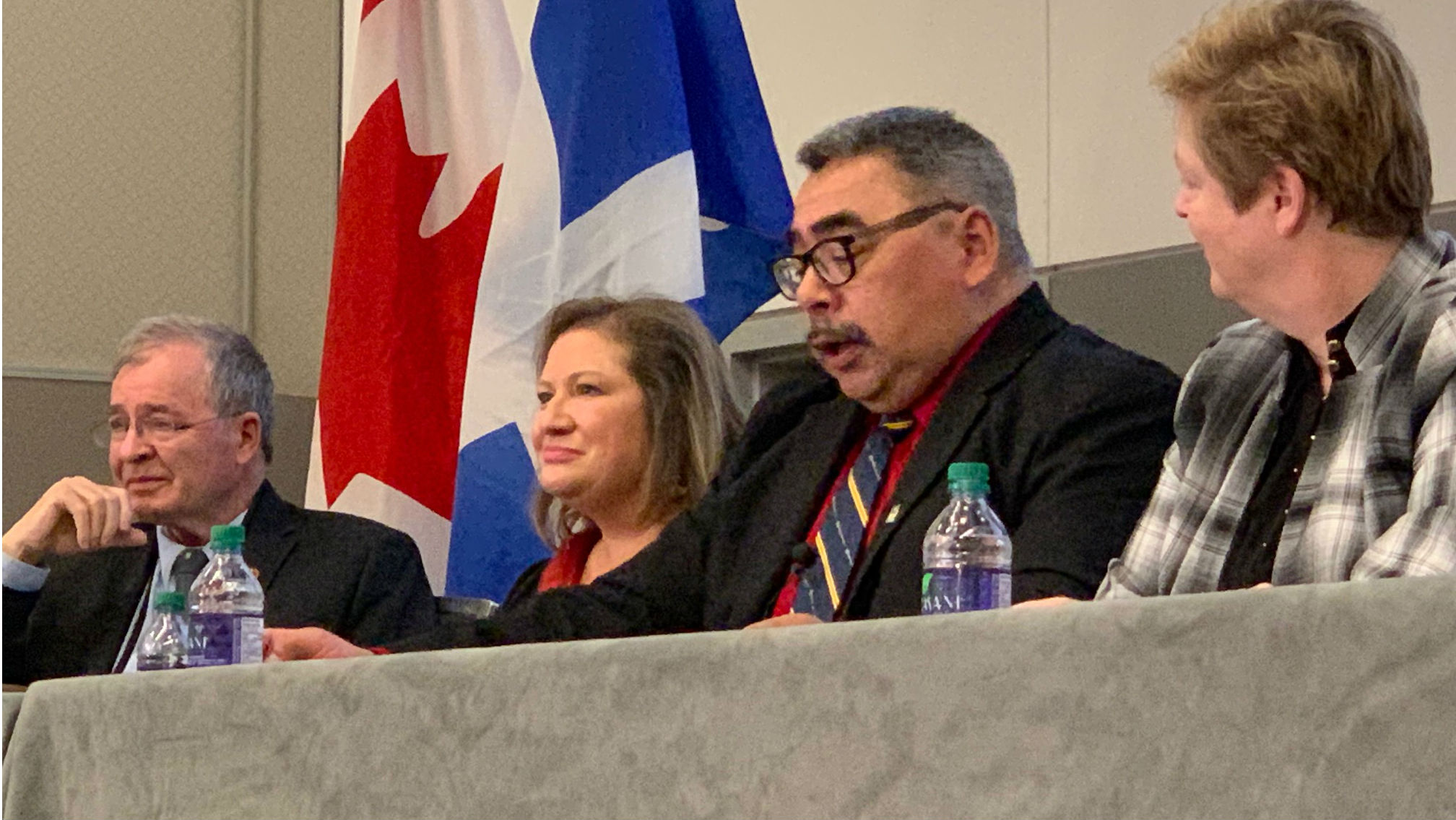 The Buksefjord hydroelectric power plant was the first one in Greenland and went into service in 1993, providing power to the capital city of Nuuk. Other plants include one at Tasiilaq that opened in 2005, one in Qorlortorsuaq that was finished in 2007, one in Sisimiut that went into service in 2009 and on in Ilulissat in 2012.
"They're not being reliant on diesel is key," Akeeagok said. "(They're) using mother nature to produce power without any major environmental impact."
Akeeagok says despite the geographical and cultural closeness between Greenland and Nunavut, obstacles to following in the Danish territory's footsteps include how money is generated in Canada for such projects.
"I've been observing Greenland, where, for their major hydro infrastructure they used an international bank as their funder, as a loan to build, where here in Canada, we rely on our tax payers. Canada itself gives out a lot of money to other countries without realizing the investments that are needed in the Arctic.
"That's one of our challenges."
Nation building vision needed, says senator
Nunavut Senator Dennis Patterson said he'd like to see northern development viewed through the lens of national building – noting that major northern infrastructure projects would also benefit the South.  
"I think that if we're going to continue paths to self-reliance, Canada has to help us a little bit more by investing in infrastructure that is going to produce returns for the GDP of Canada.
"I think we need to argue that investment in the North will not only be good for us and our communities. But it will help us become more self reliant. And I actually look for the day when the territories will become 'have' jurisdictions and will be paying their own way. But to get there, we need to,  as a country, understand the tremendous potential for these returns in the North."
"As a country, it's essential that we look to the North and say 'we can close that opportunity gap," echoed Shaleen Woodward, principal secretary at the government of the Northwest Territories . "There is so much in the North that could benefit the entire country if only we would invest."
Northern Lights is taking place at Ottawa's Shaw Centre and runs until February 8.
Write to Eilís Quinn at eilis.quinn(at)cbc.ca
Related stories from around the North:
Canada: Indigenous participation key to Arctic development, Inuit activist tells Economic Forum of the Americas, Eye on the Arctic
Finland: The Arctic Railway – Building a future or destroying a culture? Eye on the Arctic
Norway: Novatek touts Arctic LNG projects at Norwegian conference, declines media questions, The Independent Barents Observer
Russia: Inuit from Alaska, Canada, Greenland & Russia condemn U.S. torpedoing of Arctic Council declaration, Eye on the Arctic
Sweden: Indigenous reindeer herders request emergency aid after drought, wildfires ravage Sweden, Eye on the Arctic
United States: Bill to protect ANWR passes early hurdle in Washington, CBC News