Indigenous reindeer herders request emergency aid after drought, wildfires ravage Sweden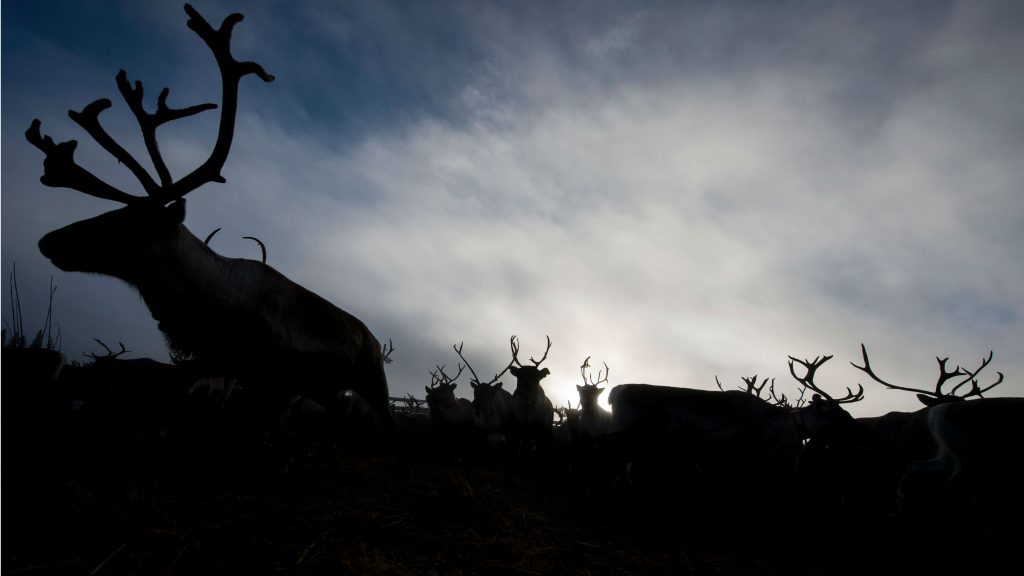 The Swedish Saami Association is demanding a comprehensive aid package from Stockholm after a season of unprecedented drought and wildfire ravaged the country, including key reindeer grazing areas.
The association, Svenska Samernas Riksförbund,  represents Sweden's 44 Saami reindeer communities and says their request is unprecedented in the organization's history.
"This kind of heat and wildfire is totally new for us here in Sweden," Niila Inga, the organization's chair, told Eye on the Arctic in a phone interview this week. "And all this is in addition to how roughly (the Saami) have been affected by climate change over the last 10-15 years."
Reindeer herds may starve to death
Inga says drought and fire have put their reindeer herds under unprecedented stress this summer, forcing the animals to retreat from their summer grazing areas into the mountains.
"The reindeer fled to the high peaks to stand on glaciers and snow fields to escape from the heat," he said.
But in the mountains, the reindeer had no access to the summer vegetation they typically nourish themselves on to help them survive wintertime, a season where they have less easy access to plants and grasses.
"They haven't been able to build their energy reserves for the upcoming winter," Inga said. "It's a real concern."
Meanwhile, wildfires ravaged several traditional winter grazing areas, meaning the lichen reindeer typically eat in winter has been completely incinerated.
"The Saami traditional herding is based on reindeer's natural herding," said Inga. "We don't support feed them. We don't fence them in. Traditionally, both us and the reindeer live on what nature can supply, but it's becoming tougher and tougher because of climate change. And in places where there were wildfires, well, the nature we relied on there is now completely gone."
Millions in aid to farmers, nothing for Indigenous herders
Numerous scientific studies have found the Arctic is warming twice as fast as the rest of the globe. Arctic Indigenous peoples, ranging from the Inuit to the Saami to many others, have been disproportionately affected by the warming of the circumpolar world and are increasing facing everything from new diseases and thinning sea ice to invasive species.
But little has been done at national and international levels to respond.
There are currently around 20,000 Saami in Sweden.  Of those, around 2,500 are still involved in traditional reindeer husbandry, according to the government.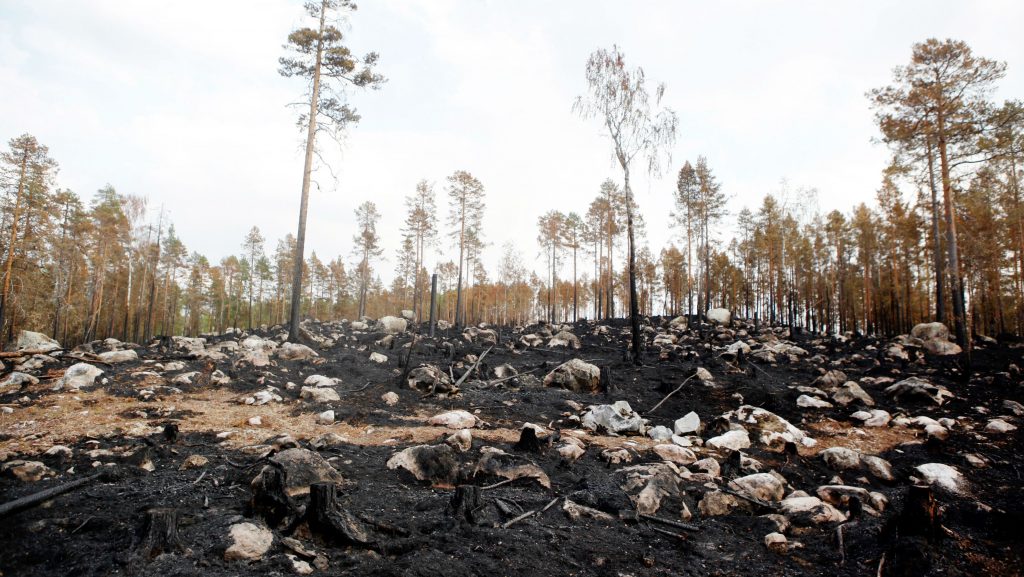 Earlier this month, Stockholm announced a 1.2 billion SEK  national crisis package ( $170 million CDN) for Sweden's dairy, beef and lamb farmers and agricultural industry.
"The Government has presented a national crisis package valued at more than SEK 1.2 billion, primarily to cover the fodder shortage and other loss of income that farmers are experiencing due to the drought," the government said in a news release earlier this month. "The Government and government agencies have also made it possible for farmers to receive some regulatory relief in this difficult situation."
However, there was not mention of aid for the Saami.
Inga says the Saami delegation went to Stockholm last week not asking for a particular amount of money, just assurances that they'd have government support to keep their herds alive, so that farmers could buy support food for their animals. Inga says they were told to go back to their communities and gather more information for the ministry
Sweden's ministry of enterprise and innovation, the government department that met with the Saami delegation, did not respond to Eye on the Arctic's emailed requests for comment this week. When reached by phone on Tuesday, a spokesperson for the department said comment would be sent out "within two hours," but was not.
Election non-issue?
An election campaign is currently underway in Sweden and this year's drought and wildfires have pushed climate change onto the national agenda. But Inga said the impact it's having on the Saami has been completely absent.
"It's like we are a non-question," said. "Our national leaders, even world leaders, don't want to talk about it. We are Indigenous peoples and we live with the land.  We see what happens. It hits us first, and it's really rough but it's like we are totally forgotten."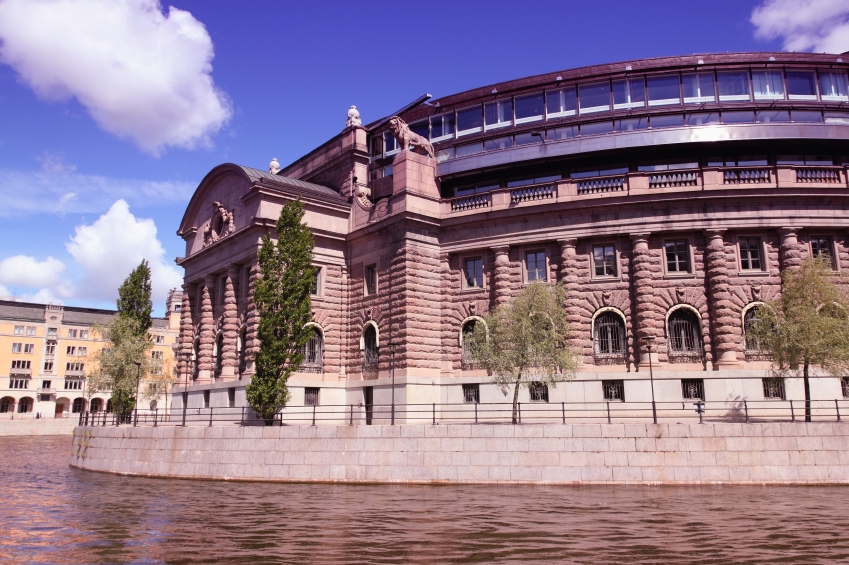 Warmer, wetter has already impacted herding communities over the last ten years, he says. Winter rain freezes on the ground, making it difficult for reindeer to reach the lichen with their  hooves.
And then there's the increasing economic development moving north.
"Reindeer herding is the backbone of the Saami culture, " says Inga. "It's where we keep the language and culture alive.  But windmill farms, mining and forestry are already impacting reindeer grazing lands. But at least with industrial development, we can have an impact. If someone wants to clearcut the woods, well, you can chain yourself to the trees, and try to stop it.
"But climate change? It feels like it's unstoppable."
Write to Eilís Quinn at eilis.quinn(at)cbc.ca
Related stories from around the North:
Canada: Is climate change making the muskoxen sick on Victoria Island?, Eye on the Arctic
Finland: Sámi school preserves reindeer herders' heritage with help of internet, The Independent Barents Observer
Greenland: Changing Sea Ice – The Ripple Effect, Eye on the Arctic
Norway: Norway and Sweden in quarrel over cross-border reindeer grazing, The Independent Barents Observer
Russia: Russia plans fenced parks to confine reindeer herding in Arctic, The Independent Barents Observer
Sweden: Film exploring racism against Sami wins big at Swedish film awards, Radio Sweden
United States: Communities wrestle with shark-bite mystery off Alaskan coast, Eye on the Arctic