Renewable energy must be community tailored, Arctic conference hears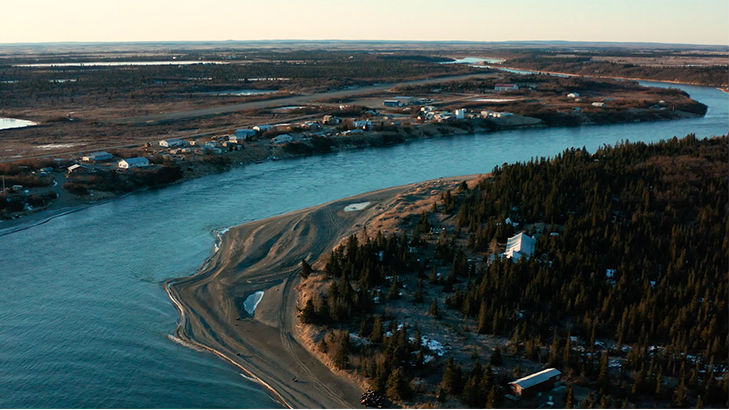 As  communities across the polar region of North America work to get off diesel, renewable energy projects must be tailored to each individual community in order to be successful, an Ottawa Arctic conference heard on Friday.
"It's really about the the individual community needs," said Isabella Pain, deputy minister of the Nunatsiavut Secretariat – Nunatsiavut Government. (Nunatsiavut is the Inuit region in the Atlantic Canadian province of Newfoundland and Labrador.) 
"Each community has different possibilities for renewable energy so you have to work out from that instead of thinking you can go in with one solution," Pain told Eye on the Arctic after speaking at the Northern Energy Solutions panel at Northern Lights, an Arctic business and culture conference and trade show held annually in Ottawa. 
Energy insecurity
All of Nunatsiavut's 5 Inuit communities: Nain, Hopedale, Rigolet, Makkovik and Postville are reliant on diesel. 
Energy security became a priority in the region after a series of severe power outages in the community of Nain in 2014 after the diesel generators couldn't keep up with demand.
This, coupled with late freeze-up and early thaw of sea ice that made travelling to get firewood impossible, created widespread energy insecurity.
"Energy insecurity is linked with other issues including social and mental health concerns," Pain said to the audience.
"One of the challenges we've also had is the inability to keep houses warm leads to mold," Pain said describing how diesel dependence negatively impacts economic growth and stability.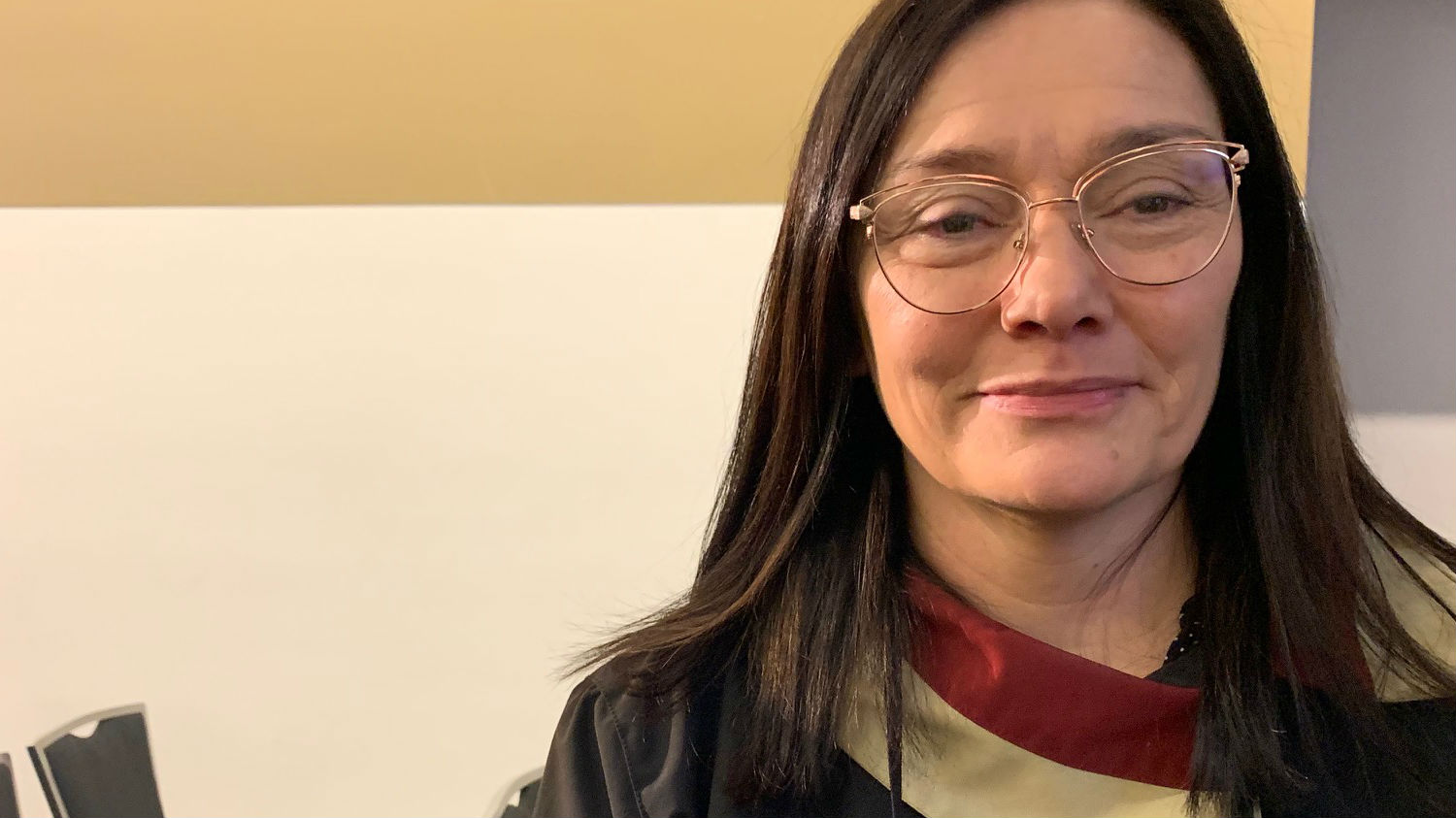 Some of the current renewable energy projects going on in Nunatsiavut include the Nain Wind Micro Grid that will be done with Newfoundland and Labrador Hydro. The pilot project is slated to go into production in 2021-2022 and is estimated to offset 1 million litres of fuel annually.
In Makkovik, 50-kilowatt photovoltaic cells system that produces solar energy, has been fitted on the arena, offsetting 14,000 litres of diesel annually, Pain says.
Multiple approaches needed, say panelists
Other examples of Arctic green energy projects presented on the panel include ones from Nunavut including a 650kW solar energy system in the community of Kugluktuk and the Tigguarlik 8-plex, energy efficient home project in the community of Cambridge Bay.
"If you're going to depend heavily on renewable energy (in the Arctic) you have to look at diverse sources, the whole answer won't be found in sun, or wind or tidal, it will be a combination of all," said Cynthia Ene, the director of illu Inc which was involved in the Tigguarlik 8-plex project. 
"We built, now we have collect data over time. We want to build better in the Arctic and find ways to also build skills and trades in the community to build locally."
AlexAnna Salmon, president of Igiugig Village Council in Alaska, also stressed the importance of community involvement in green energy projects. 
The village, a mostly Yupik community of approximately 70 people in southwest Alaska in the southwest of the state,  launched a hydropower project on the south bank of the mouth of the Kvichak River and Lake Iliamna in 2019.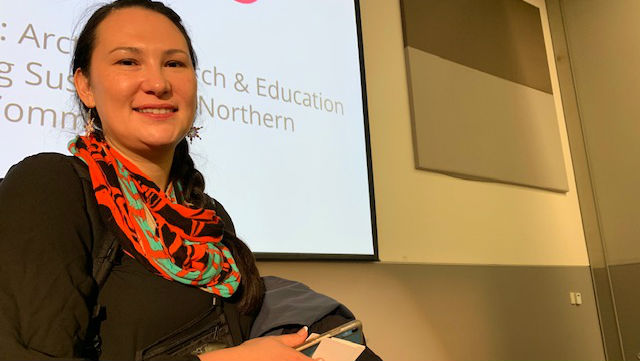 The project is the first step to weaning the community off diesel.
"We have a short run way, with old dangerous planes flying in this expensive fuel," Salmon said in an interview. "Our two concerns were interaction with the salmon smolt as well as with the ice. We studied those and we are still studying those and we've seen no impact on the fish to date."
Phase 2 and 3 of the project include an energy storage system in 2020 and a second hydropower device in 2021. Salmon says economic and environmental benifits include reduced chance of diesel spills and a 90 per cent reduction in diesel usage, CO2 reductions of 230 metric tons/year and a $50,000US reduction in operations and maintenance costs.
"There are extreme complexities to renewable energy projects but if you keep the people and values first and foremost and lead with your Indigenous values, it can be done.
"The river has been our food source and our transportation source for thousands of years, so it only makes sense that it should be our energy source too."
Northern Lights runs at Ottawa's Shaw Centre until February 8.
Write to Eilís Quinn at eilis.quinn(at)cbc.ca.
Related stories from around the North:
Canada: Nunavut gov unveils carbon tax mitigation measures, CBC News
Finland: Few Finns willing to make sacrifices alone for climate, poll finds, Yle News
Norway: Unfazed by youth climate protests, Norwegian gov expands Arctic drilling, The Independent Barents Observer
Russia: Norilsk, Arctic Russia is world's largest sulfur dioxide emissions hotspot: report, The Independent Barents Observer
Sweden: Local councils in Sweden more interested in climate change preparedness, Radio Sweden
United States: Alaska remote diesel generators win exemption from pollution rule, Alaska Public Media