Simulated attack on Northern Norway targets by Russian bombers revealed
Director of the Norwegian Intelligence Service discloses information about Russian offensive exercises against targets in northern Norway.
«Less than a year ago, on March 24th, Russian bombers were flying tactical flights towards the intelligence service's installations in Vardø. The bombers were conducting offensive profiles before they returned to bases on Kola. A total of nine aircraft participated in the operation,» said Lieutenant General Morten Haga Lunde in his annual speech at Oslo Military Society on Monday.
The Globus 2 in Vardø is an American-funded radar operated by the Norwegian military intelligence. Vardø is a town on a small island as near the strategically important coastline of the Kola Peninsula as you can get in Norway. This is the water where Russia's nuclear-powered ballistic missile submarines are sailing out from their bases, and also a perfect spot for Norway to keep an eye on possible launching of missiles.
The radars are highly visible above the town centre, but what's going on inside the intelligence station on up the rock is highly secret.
On clear days, it is possible to see across the Varanger fjord to Russian territory from the town of Vardø, originally a fishermen's settlement. Logically, the radar has never been very popular among Russian military officials. Now, a new more modern radar is under construction at the site. Moscow fears it could be used as a component in a future American anti-ballistic missile defense program.
Targeted NATO vessels
Two months later, Russian bombers were again simulating an attack against targets even further west in Northern Norway, the intelligence director could tell.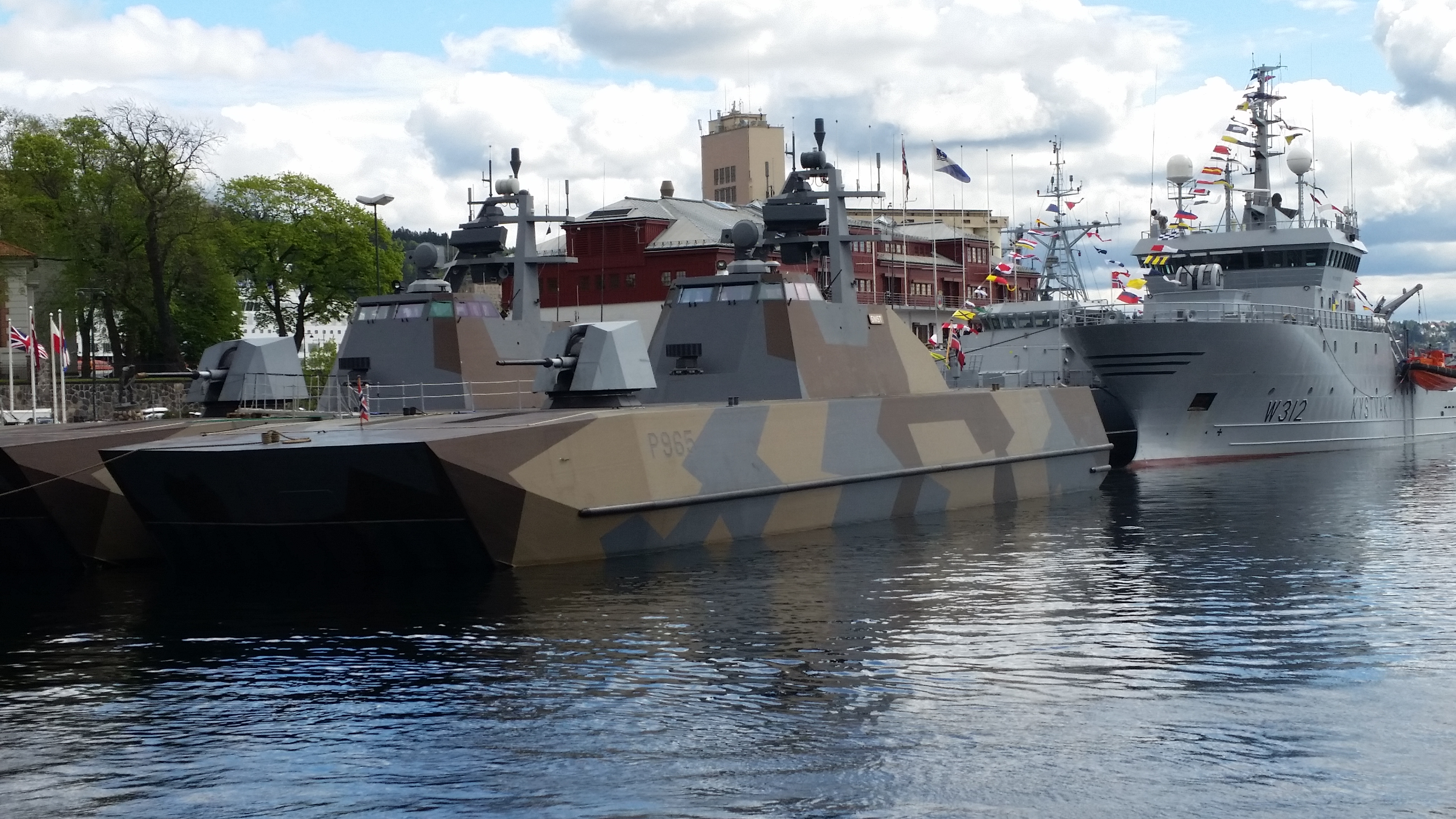 «Also, on the 22nd of May last year were Russian aircraft again flying tactical flights towards a fleet of NATO vessels exercising in the Norwegian Ocean. They conducted offensive operations before they returned to different bases on the Kola Peninsula,» Morten Haga Lunde explained.
«A total of 12 aircraft participated in this operation, including MiG-31, Fencer [Su-24], Fullback [Su-34] and Backfire [Tu-22M].»
Haga Lunde did not specify which exercise the Russian aircrafts were targeting, but as previously reported by the Barents Observer were submarines and surface vessels from Norway, the United States and Germany participating in the exercise EASTLANT 17 in May. The exercise took place outside the island of Senja in northern Norway, not far from Tromsø. EASTLANT is NATO term for Eastern Atlantic Area.
Simulated attack on Bodø
Russia's simulated offensive operations against Northern Norway did not stop with that, the intelligence director told.
«Less than a week later, on May 27 was a similar mission directed towards our military installations in the Bodø area. This happened in connection with a larger allied air force exercise led by Norway in cooperation with Sweden and Finland. Nine [Russian] aircraft participated in the operation.»
The air force exercise in question was the two week long Arctic Challenge, the largest in Western Europe last year with more than 100 aircrafts from 12 nations. The Barents Observer reported at the time about F-16 fighter jets from Bodø main air base being scrambled to meet Russian military aircraft off the coast of Northern Norway.
Iskander in Pechenga valley
Talking about Russia's largest military exercise last autumn, the Zapad-2017, Haga Lunde said Iskander missile systems were moved to an area close to the Norwegian border.
«Another significant element in connection with Zapad it that the missile system Iskander was transferred to the high north, specifically to the Pechenga valley, less than 40 kilometers from Storskog, approx. 15 kilometers from Korpfjell, not far from the border to Norway.»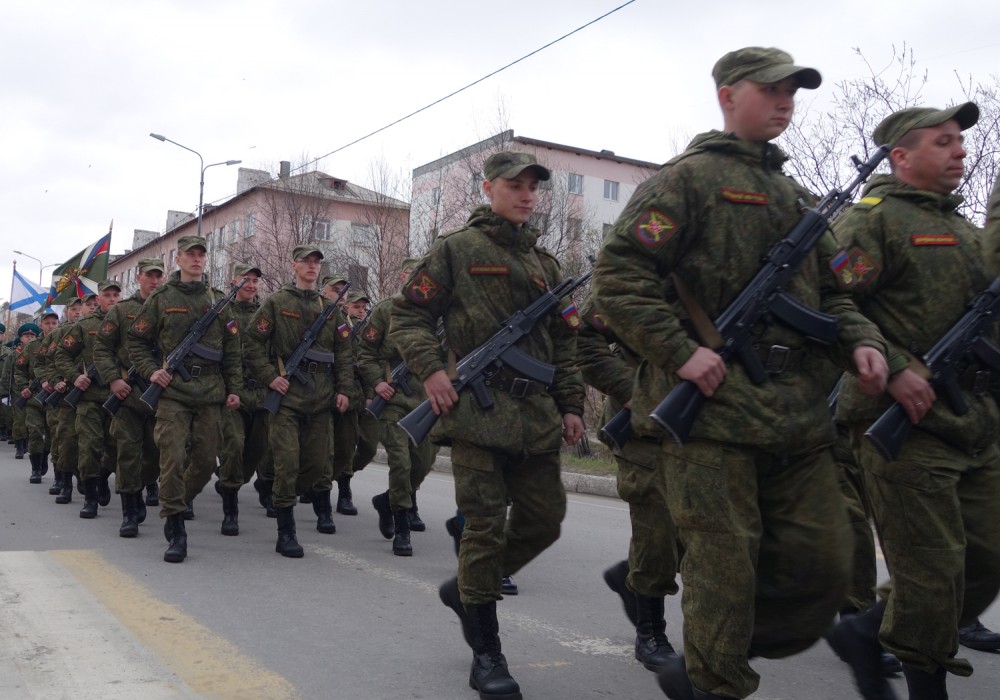 Iskander is a modern shore-range ballistic missile. It is deployed with conventional warheads, but is also nuclear-capable. When Russia deployed the Iskander missiles to Kaliningrad in 2016, it caused strong concern among the Baltic states and Poland.
«By moving this missile system with a range of around 500 kilometers, targets in larger parts of Northern Norway are in the range of this missiles,» the director of Norway's intelligence service said in his speech in Oslo Monday evening.
An audio-recording of Haga Lunde's speech is posted at the portal of Oslo Military Society [his speech is in Norwegian].
Related stories from around the North:
Canada: Surveillance and search and rescue top Canada's Arctic defence priorities, Radio Canada International
Finland: Finnish Defence Minister slams government over planned defence spending cuts, Yle News
Norway: Norway beefs up border patrol with powerful new snowmobiles, The Independent Barents Observer
Russia: Is Russia's new nuclear systems source of mysterious radioactivity in the air?, The Independent Barents Observer
Sweden: Swedish military wants to double in size, Radio Sweden
United States:  Trump signs defense bill to allow more missile interceptors in Alaska, Alaska Public Media