First Covid-19 death reported in southwestern Finnish Lapland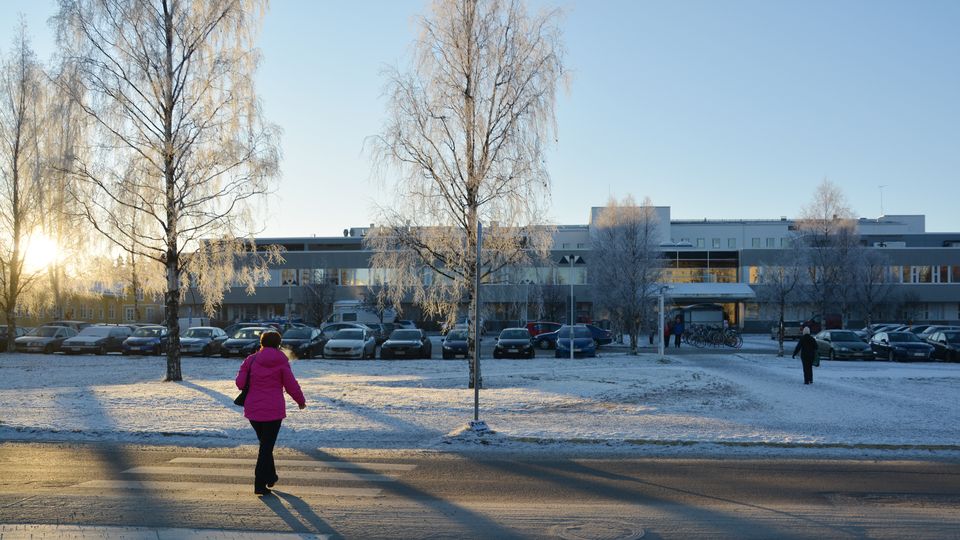 The first Covid-19-related death has been reported in the Länsi-Pohja healthcare district in southwestern Lapland.
The number of cases is growing rapidly in the district, doubling within a week to 80. The area, which includes the cities of Kemi and Tornio, borders on Sweden, where the infection rate is many times higher than in Finland.
As of Sunday there were 94 confirmed Covid-19 deaths in Finland, while Sweden, with a population just over twice as large, had 1,540.
The death was announced by Juha Korpelainen, chief administrative physician of the Northern Ostrobothnia Hospital District. He said that he understood that the person who died was a resident of a nursing home.
The chief physician of the Länsi-Pohja district, Jyri J. Taskila, did not confirm the location of the death due to privacy concerns.
With only around 60,000 residents, the region has one of the nation's highest infection rates, potentially higher than in the populous Helsinki and Uusimaa district of southern Finland.
The district's main hospital in Kemi also serves the municipalities of Keminmaa, Simo, Tervola, Tornio and Ylitornio.
Two deaths in Oulu hospital district, none in Lapland
The Finnish Institute for Health and Welfare (THL) has been reporting Covid-19 fatalities according to specialised medical care ('erva') areas.
As of Saturday, two deaths had been recorded in the Oulu University Hospital (OYS) region. It includes Northern Ostrobothnia, Central Ostrobothnia, Länsi-Pohja and Lapland healthcare districts as well as the Kainuu Social and Health Care Joint Authority (Kainuun sote).
Since Saturday the Länsi-Pohja district has confirmed one new coronavirus infection, which is linked to a previously-detected infection chain. No new cases have been reported in the Lapland district.
Infectious diseases specialist Markku Broas from Lapland Central Hospital says that so far there have been no corona-related deaths in the Lapland Hospital District, based in Rovaniemi.
Finland's first coronavirus case was confirmed in a Chinese tourist in Lapland on 29 January. The country's first death was reported in Uusimaa on 21 March.
Related stories from around the North:
Arctic: Roundup of COVID-19 responses around the Arctic, Eye on the Arctic
Canada: Canadian government providing nearly $130M to help Arctic territories during pandemic, CBC News
Finland: Visits to commercial establishments down sharply in Finnish Lapland, Google data, Yle News
Greenland: COVID-19: Arctic science expedition postpones flight campaign after trainee tests positive for virus, Eye on the Arctic
Norway: Norwegian Arctic wilderness tourism hit particularly hard by coronavirus, The Independent Barents Observer
Russia: Moscow disinforms about coronavirus, says press freedom organization, The Independent Barents Observer
Sweden: Why Sweden can't declare a state of emergency over COVID-19, Radio Sweden
United States: 'A little frustrating': Northwest Canada tours, Alaska cruises cancelled this year, CBC News