Report: Finland behind on sustainable development goals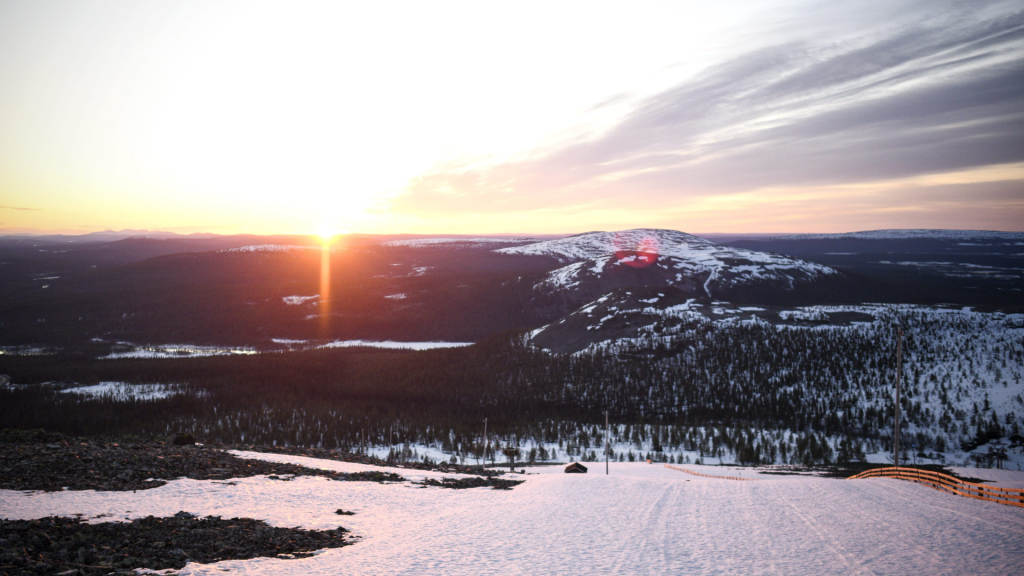 Finland is making some progress towards achieving the goals set out in the
 

UN's 2030 Agenda for Sustainable Development, but there is still much room for improvement in certain areas, according to Finland's Agenda 2030 country report.

According to the report, Finland has achieved or is close to achieving many of the sustainable development goals related to poverty reduction, health, education, water and energy, and the rule of law.

However, the areas that were identified as requiring further improvements included environmental and climate issues, equality and global responsibility.

"Our production and consumption methods are not sustainable and our work against climate change is not enough," said Marja Innanen, a Deputy Secretary General at the Prime Minister's Office on the need to improve on environmental and climate issues.

"We have also not been able to stop the loss of biodiversity."

The UN Agenda for Sustainable Development, or Agenda 2030, has guided UN member states on the path to sustainable development since 2016. The action plan has 17 headline targets and a total of 169 sub-targets, the implementation of which was examined by the latest country report on Finland.

In a comparative study published last year, Finland was the third-best implementer of sustainable development goals after Denmark and Sweden.
Equality and global responsibility require attention
In addition to environmental and climate issues, the report pointed to Finland's need to improve in the area of equality.
"Finland is not a model country for equality, although it is sometimes presented as such. For example, we have enormously high figures for domestic violence against women," said Rilli Lappalainen, director of Fingo, an umbrella NGO for Finnish development cooperation and global education organisations.
"Equal pay for women has also not been achieved in Finland," Lappalainen added.
Finland's third weak point is in global responsibility, which is defined by the UN as strengthening "global partnerships" in the effort towards achieving sustainable development goals.
"We are constantly far from the UN target of 0.7 percent of gross national income," Lappalainen said on the amount the Finnish government is spending in this area, adding that Finland has fallen further behind other Nordic countries on this goal.
Progress hampered by coronavirus crisis
Both Innanen and Lappalainen said they were concerned about the impact the coronavirus pandemic has had on the progress towards achieving the sustainable development goals.
Before the crisis, steady progress had been made in a number of areas, including the global fight against poverty.
Lappalainen referred to a recent study published by the NGO Oxfam, according to which the coronavirus crisis threatens to plunge half a billion people into poverty if developing countries are not helped to cope with the pandemic. According to Oxfam, poverty reduction can go backwards by up to 30 years because of the economic effects caused by the coronavirus crisis.
Innanen added that instead of comparing the countries that have best achieved the goals of sustainable development, the focus should be on the tail end of the list and helping the countries there.
"Developed Western countries must now feel a global responsibility. No one should be left behind in development," Innanen said.
Related stories from around the North:
Arctic: Roundup of COVID-19 responses around the Arctic, Eye on the Arctic
Canada: Arctic researchers prepare for a summer where they can't travel to Canada's North, CBC News
Finland: Precipitation levels in North Finland 1.5 –2 times higher than average, Eye on the Arctic
Greenland: COVID-19 delay, early ice melt challenge international Arctic science mission, The Associated Press
Iceland: Ice-free Arctic summers likely by 2050, even with climate action: study, Radio Canada International
Norway: Norway to expand network of electric car chargers across Arctic, The Independent Barents Observer
Russia: Red alert for northern Siberia as heat shocks threaten tundra life, The Independent Barents Observer
Sweden: January temperatures about 10°C above normal in parts of northern Sweden, says weather service, Radio Sweden
United States: Temperatures nearing all-time records in Southcentral Alaska, Alaska Public Media