Canada's Arctic territory releases its school reopening plan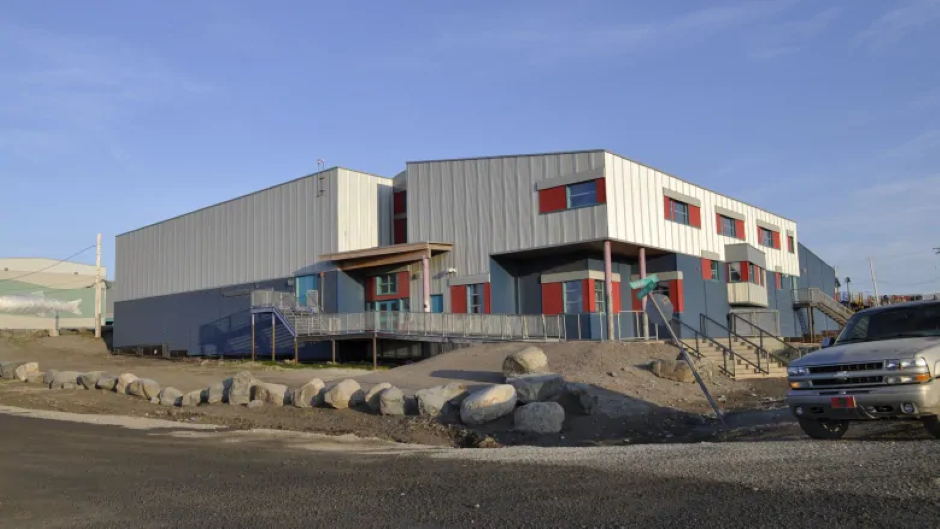 If Nunavut continues to have no cases of COVID-19, schools are set to open with no physical distancing requirements this upcoming school year, said Education Minister David Joanasie Friday at the Legislative Assembly.
The government's health and safety plan for school reopening released Friday is nearly identical to draft documents CBC released last week for the 2020-21 school year.
It has four stages that are dependant on whether or not COVID-19 is present in Nunavut.
Stage one starts as soon as schools open, and schools will have increased cleaning and limits on group activities. District education authorities will be able to decide what activities are safe, in line with health recommendations, Joanasie said.
"Our students are ready to return to school. I'm confident this plan supports our ability to deliver high-quality instruction for all students whether in class or at home." David Joanasie, Nunavut's Education Minister
Some schools in Nunavut open for classes during the second week of August, starting with the Kitikmeot region. The following week, schools in all three regions will begin to open.
Nunavut schools closed in April for the remainder of the school year.
If COVID-19 does come to Nunavut, the stage that a community goes into depends on what the risks are.
For stage two, if COVID-19 is within the region, middle and high school students would reduce their time spent in class. Group activities will be cancelled and bussing will be staggered.
For stage three, if COVID-19 were present in a community but is isolated, all schools would only open for two to three days per week on staggered schedules for elementary and upper grades. There would be no group activities or physical contact.
"We've learned the risk of severe infection gets worse as you get older. For the younger children at less risk of infection, it doesn't make sense to cut them off from school and socialization." Dr. Michael Patterson, Chief Public Health Officer
"For the older children, it would be easier for them to cope with reduced or altered learning schedules and they're also at greater risk of complications, so it's balancing the risks," Patterson said.
Schools enter stage four if there is transmission of COVID-19 in the community. Schools would be closed for at least 14 days.
Here's what parents and guardians need to know
Here's what a government fact sheet says parents or guardians should be prepared for in stage one:
Enhanced cleaning.
Where possible, physical contact will be avoided.
Limited group activities including sports, assemblies, physical education classes.
Bus schedules will be as usual.
Students will be allowed to eat in common areas but not share food or beverages.
In-class learning will happen five days per week for all students.
If classes need to be staggered, students would be broken up into cohorts and those groups would attend school together on specific days. Larger schools with less students may not have to stagger classes, the department said.
Any at-home learning packages sent home by teachers will be evaluated for student performance. Learning packages given to students this past spring when schools closed were not evaluated for grades.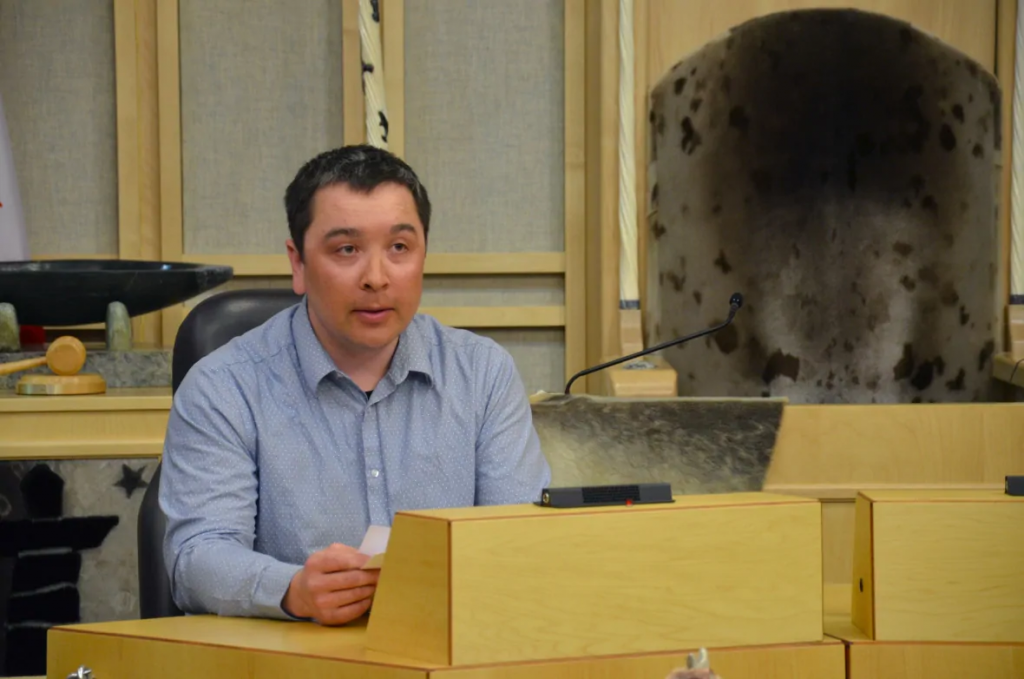 Joanasie said masks are generally not recommended for young children, but students over the age of 13 may in some cases be asked to wear a mask, for example on a school bus. Parents or guardians would be notified in advance.
"We will not be discouraging mask use. It's an option for staff and students if they so choose". David Joanasie
If a community enters stage four, the department says parents or guardians should expect the following:
School closure to students and staff.
Remote instruction.
Regular communication between school staff and students.
Contact tracing and data collection to be done before schools reopen.
The department said homeschooling a child is different from remote education run by Nunavut teachers.
It says the plan will keep children safe and is asking parents to send their children to school even if they are concerned about COVID-19.
If a child has underlying health conditions, parents should speak with a medical professional, the department said.
District education authorities at odds with department
Joanasie said district education authorities have been included in reopening discussions throughout the planning stages, ever since schools closed in March.
The department held calls with all district education authorities over the last week to gain input on the final plan.
But following the press conference, the Coalition of Nunavut District Education Authorities told CBC News it has "serious issues" with the reopening plan as it is being proposed.
The Iqaluit District Education Authority wrote a letter to the department on July 2, saying there was an "information vacuum" about the reopening plans.
It wants to know how increased cleaning will be administered and enforced, and what plans the department has to support students who could have to homeschool.
Educators have said that remote learning creates gaps for students who don't have access to the Internet or to computers.
30 teacher spots vacant now
There are roughly 30 teacher positions vacant right now, but this is not because of COVID-19, Joanasie said. Last year at the same time, there were 74 positions open for teachers, he said.
Joanasie says there will be guidelines at each stage of the plan for bussing, student pick up and drop off, on the land activities, the use of gyms and libraries and budgets for cleaning.
The reopening plan does not change anything about Nunavut's public health orders or existing COVID-19 restrictions, the Education Department said.
In the event that the reopening plan contradicts the Office of the Chief Public Health Officer, the Department of Heath would take precedence.
Missed the press conference? Watch it here:

Related stories from around the North:
Canada: Nunavut schools may open in September with no physical distancing if COVID-19 free, CBC News
Finland: Finnish gov agrees to formation of Sámi Truth and Reconciliation Commission, Yle News
Norway: BBC lists Sami journalist Sara Wesslin among world's 100 most influential women, The Independent Barents Observer
Russia: Russia removes critical voices ahead of Arctic Council chairmanship, claims Indigenous peoples expert, The Independent Barents Observer
Sweden: Calls for more Indigenous protection in Sweden on Sami national day, Radio Sweden
United States: Indigenous leaders at UN meeting push for decade dedicated to language revitalization, CBC News