Russian scientists hope to identify wreckage of legendary Arctic icebreaker in 2021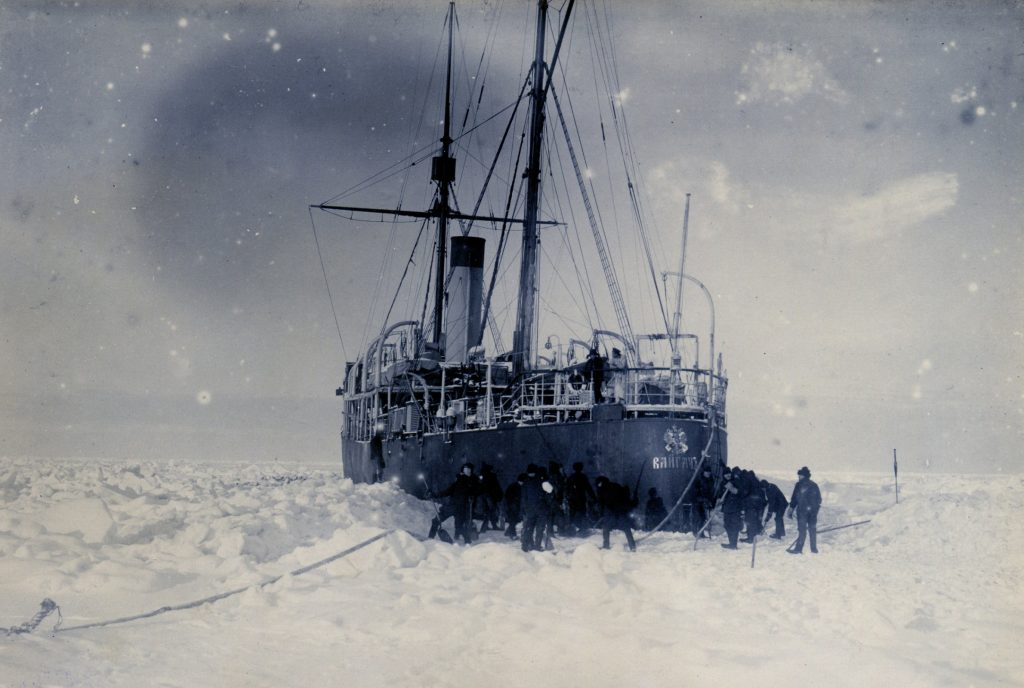 The Russian navy plans to deploy a team of divers in 2021 to explore the wreckage of a ship believed to be a legendary Russian icebreaker that sank in the Kara Sea after hitting underwater rocks in 1918, Russian defence officials said Tuesday.
The remains of a ship that historians believe to be Russian steamer icebreaker Vaygach were found by a joint expedition of the Northern Fleet and the Russian Geographical Society (RGS) in August of 2020 near the mouth of Yenisei River.
The echolocation sensors aboard the Russian navy's icebreaker Ilya Muromets initially found the remains of a ship at the depth of about 30 metres and then scientists were able to deploy a Marlin-350 remote-controlled unmanned submersible to take a closer look at the wreckage.
Scientists found parts of a ship strewn across the rockface at the depth of eight metres but the wreckage at the depth of 30 metres was covered by a thick layer of silt and the poor visibility prevented researchers from seeing items that would help them to positively identify the ship.
Russian defense officials said they hope to deploy a team of divers to survey the wreckage and retrieve items that could help identify the legendary ship that together with its sister ship Taymyr was the first to traverse the Northern Passage from Vladivostok to Archangelsk in 1914-15 and was instrumental in charting the waters of the Northern Sea Route.
Vaygach and Taymyr were built for the Russian Imperial Navy at the Nevsky shipyard in St. Petersburg and entered service in 1909. At the time they were considered the most advanced icebreakers of their era and were used to chart Russia's Arctic coast in what became known as the Arctic Ocean Hydrographic Expedition in 1910-15.
During its voyage in 1913, Vaygach discovered the Severnaya Zemlya archipelago.
Related stories from around the North:
Canada: HMS Terror's 'incredible' condition may offer new clues to Franklin Expedition mystery, CBC News

Finland: Finnish Heritage Agency scouring countryside for ancient monuments, Yle News
Norway: Roald Amundsen's Maud back home 100 years after setting sail from Norway, CBC News
Russia: First icebreaker to reach the North Pole ends her days in a scrapyard, The Independent Barents Observer
Sweden: Sweden, Norway team up to preserve ancient rock carvings, Radio Sweden