NORAD gears up for major Arctic air defence exercise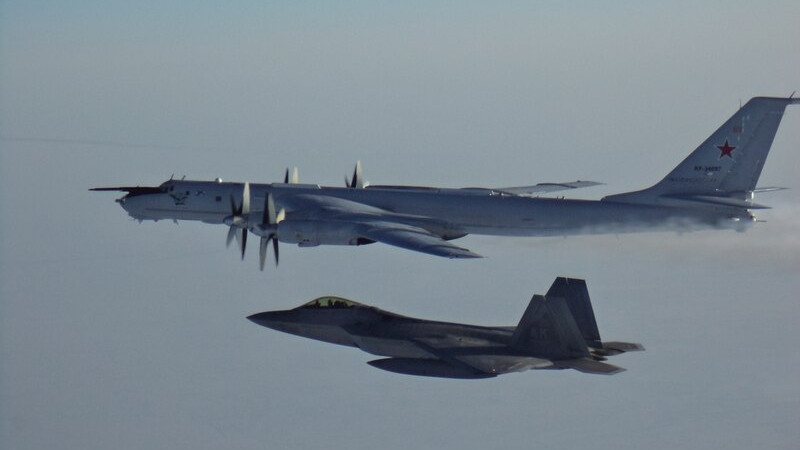 The North American Aerospace Defense Command (NORAD) will be conducting an Arctic air defence exercise with Canadian and U.S. military aircraft flying sorties from bases across northern Canada and Greenland, the binational command announced Wednesday.
Exercise AMALGAM DART will involve Royal Canadian Air Force (RCAF) and U.S. Air Force aircraft operating out of Yukon, the Northwest Territories, Nunavut and northern Labrador, as well as the U.S. Air Base in Thule, Greenland, the NORAD statement said.
"While exercise flights will be conducted over sparsely populated Arctic areas and at high altitudes, where the public is not likely to hear or see them, there will be increased flight activity at Whitehorse, Yellowknife, Edmonton, 5 Wing, Goose Bay, N.L., and Iqaluit, Nunavut," the statement said.
The exercise is in no way related to the federal Canadian or American response to COVID-19, it added.
"NORAD routinely conducts exercises using a variety of scenarios including airspace restriction violations, hijackings, and responses to unknown aircraft," the statement said. "This air defence exercise provides us the opportunity to hone our skills as Canadian and U.S. forces operate together with our allies and partners in the Arctic."
Authorities will employ a layered risk mitigation procedure to limit contact with the local population to "the greatest extent possible," the statement said.
Participating U.S. military personnel will require two negative COVID-19 tests, separated by a minimum of five days, with the last test prior to arriving in Canada, officials said. All participants will strictly adhere to local, territorial, provincial and federal public health guidelines and regulations, they added.
'A zone of international competition'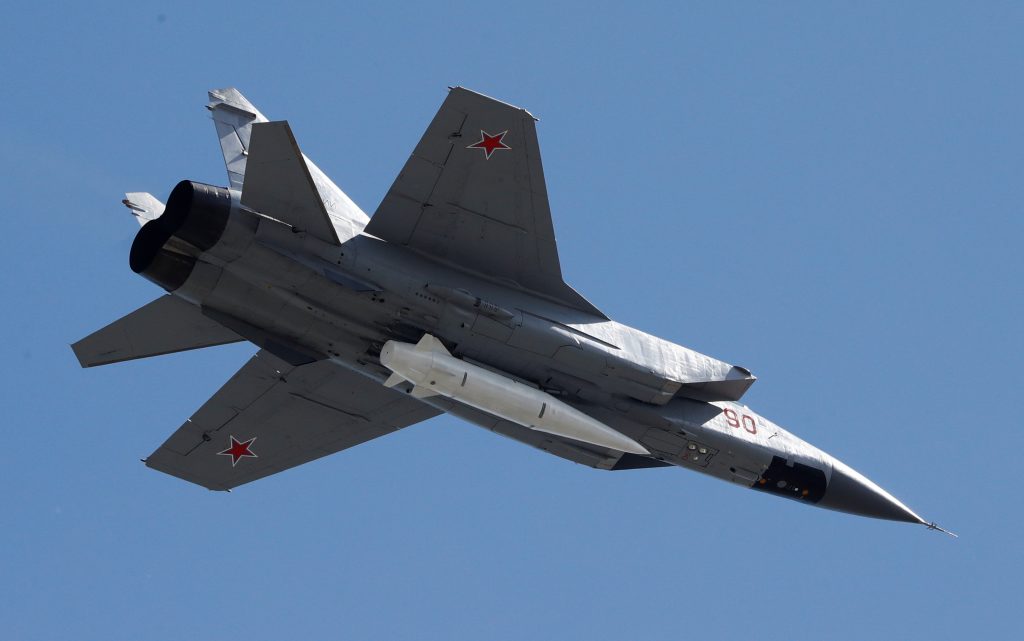 The exercise comes on the heels of the release by the U.S. Air Force of its NORTHCOM and NORAD strategy, identifying the Arctic as "a zone of international competition" with both Russia and China increasing their activity in the region.
"Russia's fielding of advanced, long-range cruise missiles capable of being launched from Russian territory and flying through the northern approaches and seeking to strike targets in the United States and Canada has emerged as the dominant military threat in the Arctic," the strategy reads.
In his testimony to the Senate Armed Services Committee on Tuesday, NORTHCOM and NORAD commander Gen. Glen VanHerck said Russia continues to conduct frequent military operations in the approaches to North America.
"Last year, NORAD responded to more Russian military flights off the coast of Alaska than we've seen in any year since the end of the Cold War," VanHerck said. "These Russian military operations include multiple flights of heavy bombers, anti-submarine aircraft, and intelligence collection platforms near Alaska."
The Kremlin in turn accuses the U.S. and its NATO allies of constantly expanding the military alliance closer to Russia's borders, threatening its vital national security interests. Moscow has slammed Washington's moves to withdraw from nearly all Cold War-era arms-control and confidence-building treaties, including the 1972 Treaty on the Limitation of Anti-Ballistic Missile Systems (ABM Treaty), the 1987 Intermediate-Range Nuclear Forces (INF) Treaty and the Open Skies Treaty.
Related stories from around the North:
Canada: Russian hypersonic 'Dagger' demands rethink of North American defences, experts say, Eye on the Arctic
Finland: US missiles: Finnish, Russian presidents call for dialogue at Helsinki meeting, Yle News
Iceland: Iceland & UK sign agreement to boost security, defence cooperation, Eye on the Arctic
Norway: Norway absent from massive US-led multinational drill in Europe next year, The Independent Barents Observer
Russia: Russia's top general indirectly confirms Arctic deployment of Kinzhal missile, The Independent Barents Observer

Sweden: Swedish soldiers take part in Finnish naval exercise, Radio Sweden
United States: NORAD modernization to dominate agenda of Canada-U.S. defence relations, experts say, Eye on the Arctic