Arctic Canadian city of Iqaluit reports total of 28 active COVID-19 cases as of Monday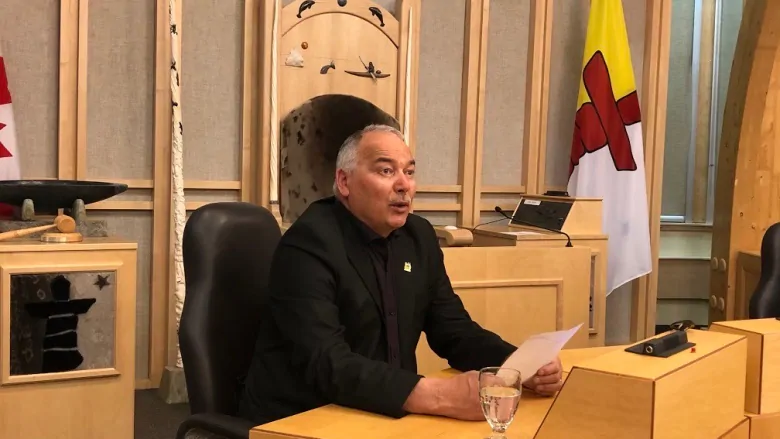 Iqaluit has 28 active cases, after six new cases confirmed Monday
While the source of Iqaluit's COVID-19 outbreak remains unknown, Nunavut officials say that they are making progress with contact tracing and the percentage of high risk contacts testing positive for the virus is dropping.
Six new cases of COVID-19 were confirmed on Monday, bringing Iqaluit's active case count to 28.
At a press conference Monday, Premier Joe Savikataaq said there's been 263 COVID-19 tests in Iqaluit since Wednesday, of which 28 positive and 235 were negative.
Chief Public Health Officer Dr. Michael Patterson said all of the positive cases are adults, most of whom are in their twenties and thirties.
The standard for high risk contacts is that between five and 10 per cent of them will test positive for the virus, which means that case numbers will continue to rise for the next while, Patterson said.
He does not expect any recoveries from the virus until the weekend.
Variants still to be determined
Patterson expects the earliest he'll know if the cases are a variant of COVID-19 would be the end of this week. He says until public health knows more, most positive cases will be sent South for variant testing.
Iqaluit can run 200 tests a day, but so far in the outbreak it has only needed to test 70 to 80 swabs a day.
As of Sunday, 130 contacts of the positive cases have been identified, public health is following up with some potential high risk contacts in other communities, but so far all confirmed contacts are in Iqaluit.
There are two groups of people being tested in Iqaluit, those who are identified through contact tracing and then those who are reporting symptoms, Patterson said. The percentage of positivity is much higher within the group of known contacts, than those presenting symptoms.
"As we catch up to the chain of transmission, we've already seen that percentage drop over the last 24 to 48 hours, and as things progress, we should see that percentage continue to drop," Patterson said.
A spokesperson confirmed over the weekend that so far public health has been able to link all of the cases, which means there's no evidence of community transmission.
Schools to stay closed, beer and wine store open
After long lines at Iqaluit's beer and wine store when it reopened on Saturday, Savikataaq said measures have been taken to ensure strict physical distancing in the line.
Patterson explained that the beer and wine store is considered an essential service and kept open for two reasons. The first is because when it is closed there is a risk that people will begin to suffer from withdrawal and draw on hospital resources for care.
The other is it may force people toward bootleggers, which increases the risk for unsafe situations including alcohol poisoning.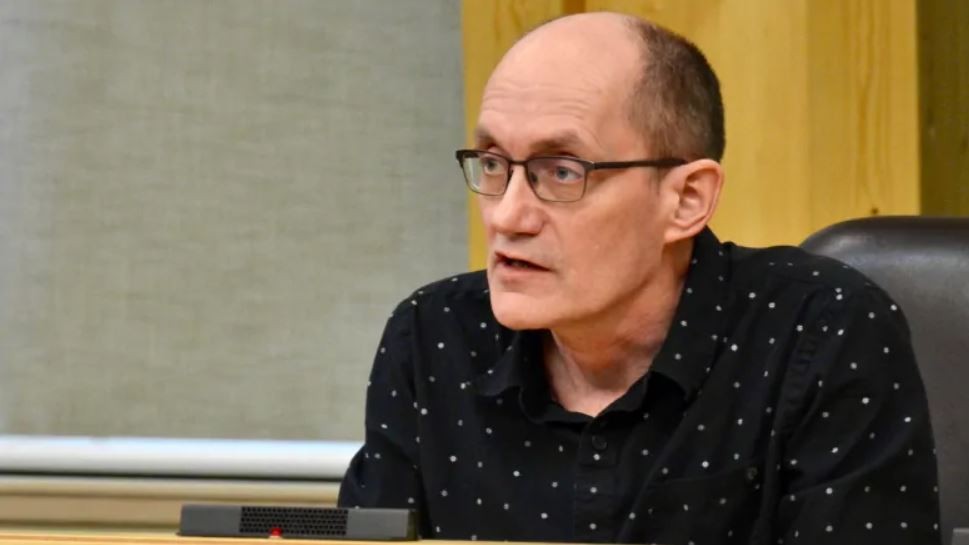 Patterson said that schools in Iqaluit and Apex will remain at stage four — full closure with virtual learning for all grades — for at least the rest of this week.
Anyone who leaves Iqaluit is expected to isolate for two weeks after leaving the city. Patterson says that it's possible to isolate in shared housing, if mask-wearing and frequent cleaning are practiced. He also said not to share utensils.
He encouraged Iqalummiut to follow the lockdown rules as much as possible in order to contain the spread and return to zero cases. Iqaluit confirmed its first case last week and went into lockdown.
Tuesday will mark the end of the outbreak in Arviat, as the community has been without active cases since mid-March.
More staff have been brought in to work the COVID-19 hotline and the technical issues the line was having last week have been resolved.
For the nurses coming in, the Department of Health has a contract with a hotel in Iqaluit for short term housing.
Starting Monday, rotational workers in Nunavut can book appointments to receive their Moderna vaccine.
There is enough of the vaccine for Nunavut residents and rotational workers, a government of Nunavut press release said.
It asks rotational workers consider that the Moderna vaccine is two doses and asks people plan to get both doses in the same community. Doses are being given 28 days apart in Nunavut.
Related stories from around the North:
Canada: Arctic Tourism & the Pandemic podcast, Eye on the Arctic
Finland: Mysterious coronavirus variant in Arctic Finland is rare US-Mexican strain, Yle News
Denmark/Greenland: Greenland authorities buoyed by high demand for COVID-19 vaccine, Eye on the Arctic
Iceland: With tougher border rules appearing to work, Iceland to relax some domestic restrictions, Eye on the Arctic
Norway: Norway extends border closure with Finland due to pandemic, The Independent Barents Observer
Russia: Norway closes borders over fears of virus, but exempts Russian fishermen from severely infected border region, The Independent Barents Observer
Sweden: COVID-19 strategy darkens Sweden's image in the Nordics, Radio Sweden
United States: Alaska politicians send Trudeau letter saying they're "shocked" over Canada's COVID-19 cruise ship ban, Eye on the Arctic