COVID-19 vaccination coverage in Nunavik, Quebec remains low at 28 per cent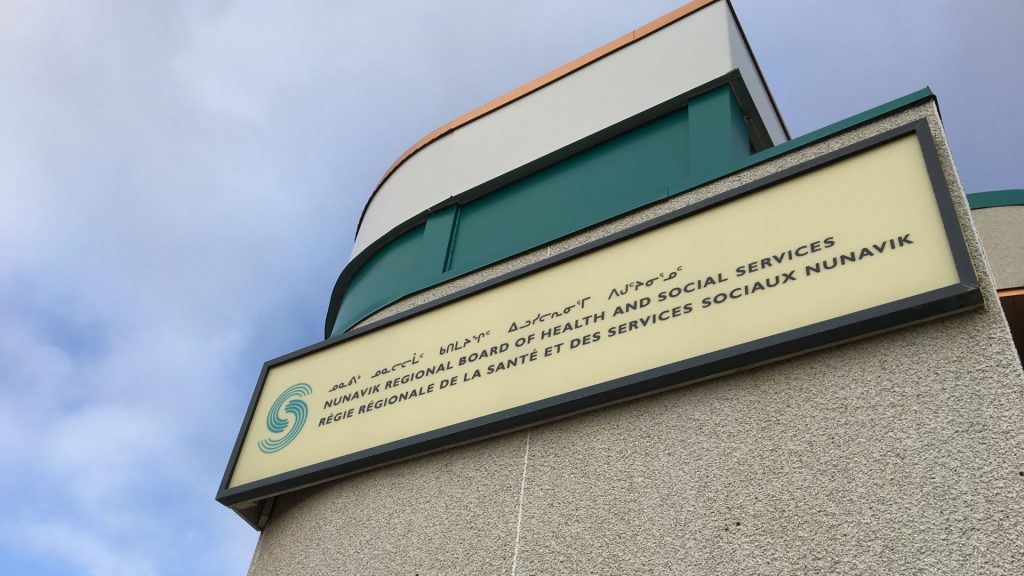 The latest data from the Nunavik Regional Board of Health and Social Services shows that COVID-19 vaccination coverage in Nunavik, the Inuit region of Arctic Quebec, remains low at 28 per cent.
The numbers, released on Thursday, indicate the number of people that have had two doses as of July 10th.
The number of 28 per cent is up from 25 per cent in the last data set that went up to June 4.
Nobody from NRBHSS was immediately available for comment, but in a Facebook post on Thursday, the board said the numbers were a concern.
"Vaccination coverage remains low in Nunavik," the NRBHSS said.
"This means that risks still exist (e.g. hospitalizations and outbreaks). Additional measures may eventually be needed to protect the region. The vaccine is still available for those who should get it."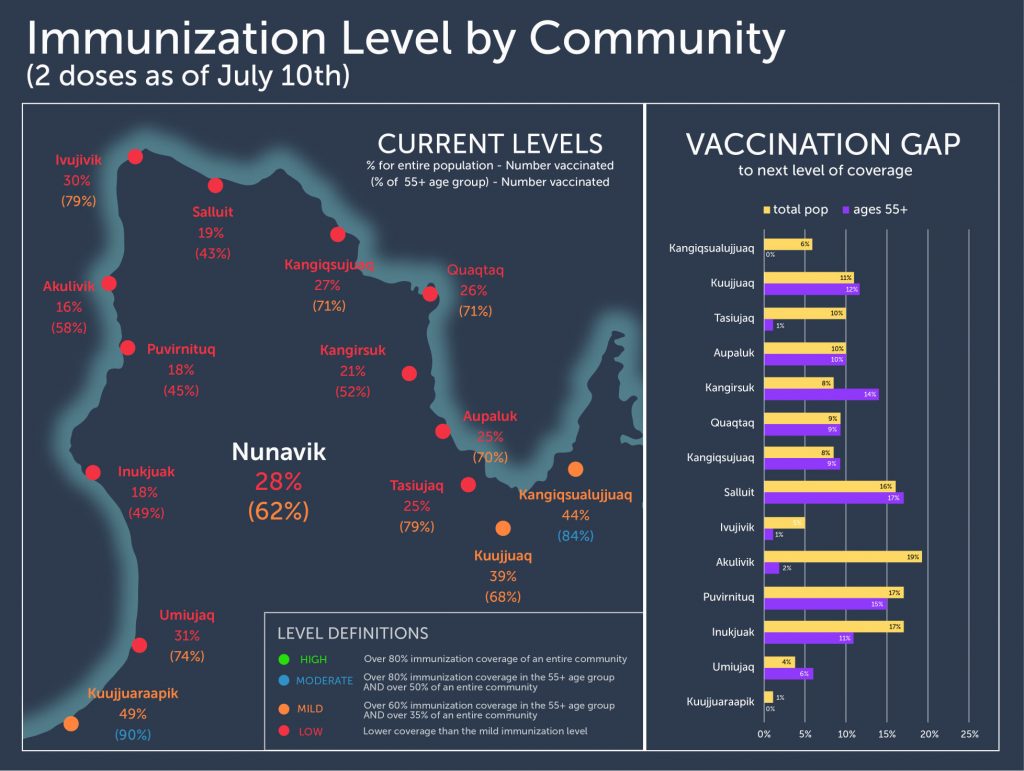 The board also said masking continues to be obligatory in public places, and warned that variants remain a risk to the population.
"The Delta variant continues to circulate throughout Canada and elsewhere in the world," the NRBHSS said.
"It is highly contagious and can cause severe complications. Let's continue to protect ourselves and the most vulnerable."
Highest, lowest coverage in Hudson Bay communities
The community of Kuujjuarapik has the highest percentage of the population vaccinated (49 per cent) with 90 per cent of its population aged 55 or older having had both jabs.  
Akulivik has the lowest percentage of its population vaccinated (16 per cent). Fifty-eight per cent of its population aged 55 or older has had both jabs
Nunavik has a population of approximately 13,000 people, with 14 communities in the region. All the communities are fly-in only. Two communities have small hospitals with the rest served by nursing stations.
Because of limited medical resources in the region and the isolation of the communities, strict public health measures have been in place since the start of the pandemic for outsiders coming to the communities and a Nunavik Territory Access Authorization must be filled out prior to departure. 
Write to Eilís at eilis.quinn@cbc.ca 
Related stories from around the North: 
Canada: 'Sense of urgency' to boost vaccine uptake before fall, says acting top doc in Canada's Northwest Territories, CBC News
Greenland: Greenland health authorities investigate four new COVID-19 cases in Sisimiut, Eye on the Arctic
Finland: Santa joins former Eurovision winner Lordi at Lapland vaccination clinic to help boost jab uptake in Finland, Yle News
United States: Cruise ship arrives in Skagway, Alaska after passenger flown home with COVID-19, CBC News