'Need is urgent': Canada's Northwest Territories asks Red Cross, feds for help dealing with COVID-19 outbreak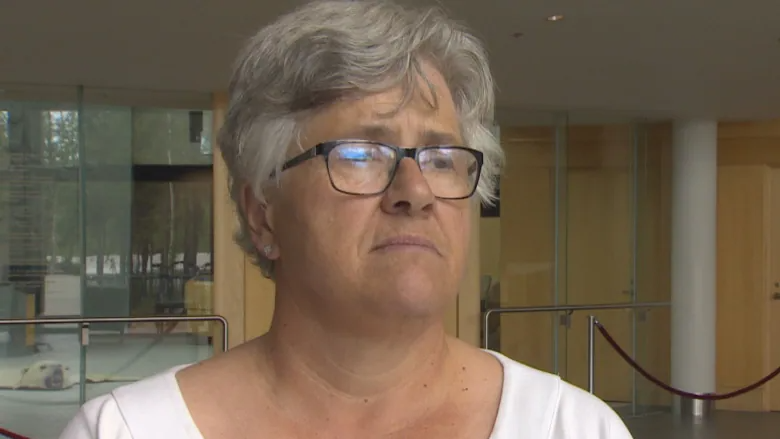 Health minister says there was already a crunch in resources, now the need for nurses is especially pressing
The Northwest Territories is running through its resources to deal with the latest COVID-19 outbreak "pretty rapidly," said Health Minister Julie Green. Now, the territory has asked the federal government and the Red Cross for additional staff and supplies.
Green told CBC News on Wednesday that the territory needs help with testing and lab analysis, more people to administer vaccinations and fill other roles, and that it's looking for more equipment, though the minister did not specify what equipment exactly.
"We were already challenged with the amount of staff we had available because of the time of year, lots of people on holiday," Green said. "Now we have this tremendous need for more nurses."
The territory was already facing a nursing shortage before the latest outbreak began.
Green said the territory has "heard that they want to help us," but that her government doesn't have any specific details of where and when more help will arrive, or how many people will be sent.
"All of those wheels are now in motion. And obviously the need is urgent, and we expect to hear back as soon as possible," Green said.
Six communities with cases
The territory's latest outbreak began with an unexplained case at a Dene handgames tournament held in the remote community of Fort Good Hope in the Sahtu region earlier this month. The outbreak has now spread to six N.W.T. communities and there's no sign of it slowing down, in part because of uneven vaccination rates in the territory.
Two communities — Fort Good Hope and Colville Lake — were put under a 10-day containment order on Sunday.
The number of confirmed COVID-19 cases in the Sahtu more than doubled on Tuesday to 70 cases, with 44 of those in Fort Good Hope alone. Chief Tommy Kakfwi reported Monday that the community of just over 500 people has declared a state of emergency.
There are also five cases in Colville Lake, three in Délı̨nę, 12 in Yellowknife, five in Norman Wells and one in Inuvik, all connected to the outbreak. It isn't yet known whether the cases are the delta variant, but Dr. Kami Kandola, the territory's chief public health officer, said Monday that was likely.
Testing is ongoing in all of the communities where there have been cases reported, and more positive cases are expected.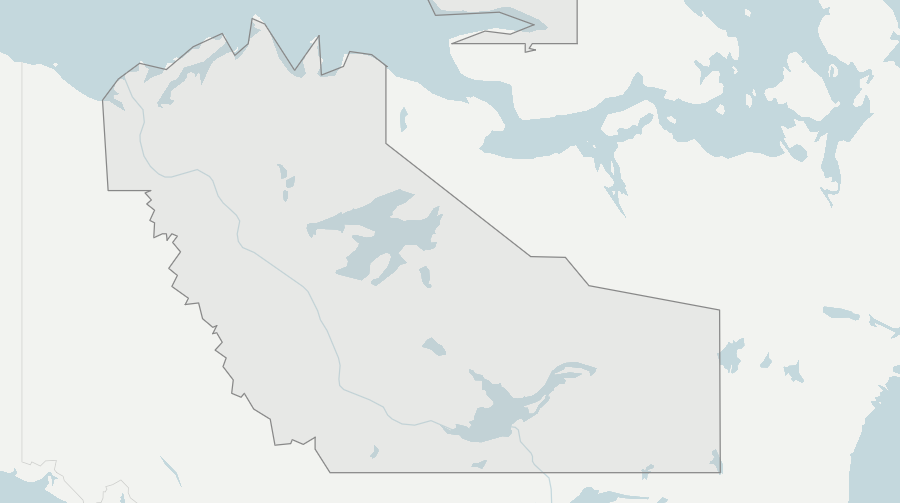 "There's, I'm gonna say, a high number of probable cases here that are waiting for lab confirmation," Green said.
There's also a "high ratio" of the number of tests being taken leading to positive results, Green said — higher than in the N.J. Macpherson School outbreak in Yellowknife declared in May. At the time of that outbreak, the percentage of tests resulting in positives was the highest in the territory to date.
Green said people have been medevaced from Colville Lake, and that there's been one hospitalization so far, though she offered no details on that case.
She said the medevacs relate not only to the severity of the cases, but the availability of health care in the community. For example, Colville Lake has a "health cabin" without a full-time nurse, she said.
"So, medevacs in situations like that are precautionary, because we're concerned that the support we can provide in that situation won't be adequate to the need," Green said.
Gatherings give COVID-19 chance to spread
Municipal and Community Affairs Minister Shane Thompson said the situation is "pretty stressful for the communities."
Thompson said his department has activated the emergency management organizations in the Sahtu and the North Slave regions to meet various needs for residents, like housing.
The number of exposure locations has grown and the government is especially concerned about a public exposure notice at several bingos at the Tree of Peace Friendship Centre in Yellowknife.
Thompson said, like the handgames, the bingos, where multiple people are in close proximity, becomes "an opportunity for the COVID virus to spread."
Green also warned of the possibility of further spread at the two large funerals planned this week, one in Inuvik and the other in Yellowknife.
"It's very important that if you are in a community that has a containment order, if you live in the Sahtu, that you not attend these funerals … no matter your desire to do so to honour the family," Green said.
She emphasized that those who do go should be limited to those who "most need to be there" and that people wear masks, and sanitize their hands.
"That has the potential to be quite a dangerous situation," Green said.
Green said the territory's route out of this crisis relies on people following the orders of the chief public health officer.
"Self isolating, if required; self monitoring, if required. We're saying to people, please don't go out on the land, in response to this, please stay home and monitor your symptoms so that you're in a place where you can receive medical attention," she said.
-Written by Amy Tucker, with files from Loren McGinnis and Joanne Stassen
Related stories from around the North:
Canada: Nunavut suspends travel bubble with N.W.T. following COVID-19 outbreak in Sahtu region of northern Canada, CBC News
Finland: Berry firms moved harvesters from Lapland to East Finland even if exposed to, infected with COVID-19, Yle News
Greenland: Greenland reports 16 new COVID-19 cases, including two nursing home residents, Eye on the Arctic