Int'l Inuit org begins work on protocols for ethical engagement with Indigenous knowledge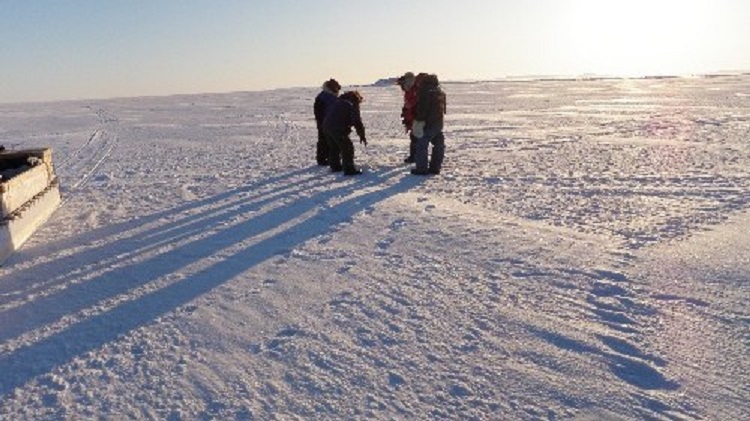 The Inuit Circumpolar Council (ICC) launched a session of workshops on Monday with a view to developing guardrails that will ensure ethical engagement with communities and Indigenous knowledge at the global level. 
ICC represents the approximately 180,000 Inuit in Alaska, Canada, Greenland, and Chukotka, Russia. The development of international protocols for fora, institutions and scientists engaging with Inuit communities and knowledge was set out as a priority in ICC's 2018 Utqiaġvik Declaration, the document that outlines their four-year priorities. 
"Inuit leadership and Inuit communities, have, for decades now, been saying what an appropriate approach is for engaging their communities, and have also been offering Inuit knowledge for addressing some of the challenges facing the world and showing that there are different knowledge systems," Carolina Behe, the Indigenous knowledge and science advisor at ICC Alaska, said in a phone interview. 
"And yet we continue to be faced with the same challenges of lack of equity within processes and approaches. Many of these processes and approaches were set up specifically to address a particular culture, the culture that is having more say in what is happening and with policy. These processes have been set up to address their needs and priorities and that innately starts to set up an inequity, because things aren't set up in a way to make room for Indigenous knowledge and science."
Focus on knowledge, knowledge holders and rights
Ensuring the self-determination of Inuit knowledge was set out as a priority at the ICC's 2018 General Assembly.
Besides developing the protocols, other focuses include promoting partnerships that reflect the use of Inuit knowledge and science within international fora like the Intergovernmental Panel on Climate Change and the United Nations Convention on Biological Diversity, educating the global community on Inuit knowledge, protecting the intellectual property rights of knowledge holders and a review of the consultation process of the Arctic Council Arctic Science Cooperation Agreement.
What is Indigenous knowledge?
"Indigenous Knowledge is a systematic way of thinking applied to phenomena across
biological, physical, cultural and spiritual systems. It includes insights based on
evidence acquired through direct and long-term experiences and extensive and
multigenerational observations, lessons, and skills. It has developed over millennia
and is still developing in a living process, including knowledge acquired today and in the
future, and it is passed on from generation to generation. Under this definition, it is
recognized that Inuit Knowledge is a way of life. It goes beyond observations,
ecological knowledge, and research, offering a unique 'way of knowing'."
-Utqiaġvik Declaration 2018 
" But in addition to Indigenous knowledge, there's also this challenge about how and when people come to communities and what they take from those communities," Behe said.
"There's lots of examples of people, or entities, cherry picking or going in and just kind of taking from the community as opposed to the community being the drivers, and them saying 'This is the problem that needs to be addressed.'" 
"At an international scale, we see this at a lot of international forums that we engage in. So even though these are words that Inuit leadership has long said, having it written down in a document gives it some weight to the rest of the world, and with that weight comes some of those safeguards."
Final draft expected in 2022
This week's virtual workshops include Inuit knowledge holders from across Inuit Nunaat (the Inuit homeland in Russia, Alaska, Canada and Greenland) who will be discussing possible challenges and solutions they've seen in their communities, as well as a synthesis report that drew on over 70 different Inuit sources and conversations, exploring Inuit-produced rules, laws, values, guidelines, and principles that could inform the eventual protocols. 
Further workshops are planned for September and October before the protocols are drafted in November, followed by a review process.
The final document is expected to be released to the public before the ICC's 2022 General Assembly in July and will also be circulated to national governments, the Arctic Council, and other international fora the ICC is part of.
"This all goes towards reinforcing Inuit sovereignty," Behe said. "Equity, food security, food sovereignty and environmental health are all interrelated to having equitable stakes in Inuit knowledge and applying some stronger ethics to engagement with Inuit communities."
Write to Eilís Quinn at eilis.quinn(at)cbc.ca
Related stories from around the North:
Canada: How indigenous knowledge is changing what we know about the Arctic, Eye on the Arctic
United States: Indigenous wildfire knowledge to be key part of new Arctic Council project, Eye on the Arctic