Author Q&A – Welp: Climate Change and Arctic Identities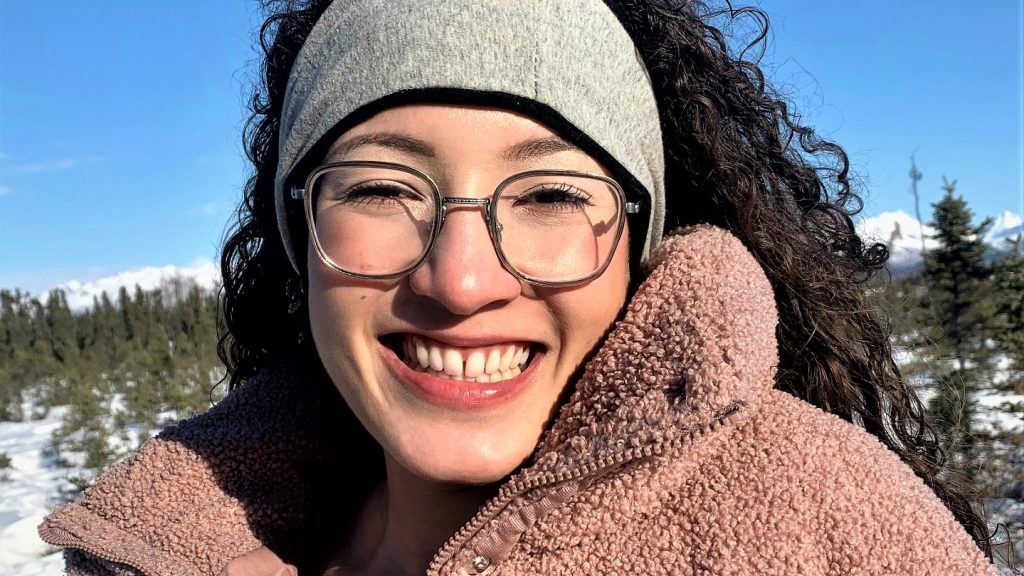 Michaela Stith, a born and raised Alaskan, never set out to write a book. 
But after graduating from Duke University and going to work in Norway through the Hart Fellowship Program, things changed.
She had the chance to travel more extensively across the North, as well as working with the Arctic Council's six Arctic Indigenous groups, known in the forum as the Permanent Participants.
Witnessing how Indigenous perspectives could still be sidelined when it came to climate policy, got Stith thinking more about what she witnessed growing up in Anchorage, Alaska and the links between social and environmental justice in the North.
"My dad was raised in Alaska and is African-American, my mom is white and from Tennessee, so I'm a mixed race person but really my foundation is very much in Alaska," Stith told Eye on the Arctic in phone interview.
"I grew up fishing and hiking and camping and the connection to the land was really important to my upbringing. And I realized when I was travelling the U.S. and going to university that this was a unique upbringing."
'We need to start at the community level'
Tragedy hit when Stith's father committed suicide when she was sixth grade, prompting her to question social and racial policies in Alaska and how it continues to impact the population today.  It also prompted a thirst for knowledge about the rest of the North, starting with Iceland, a country she admired for its low incarceration rates, lack of violent crime and gender equality policies. 
"There's a suicide epidemic across the Arctic and I was really impassioned by what other countries were doing and wondering why, if things can be done in other parts of the Arctic like Iceland, why can't it be done in Alaska? So I wanted to learn. There are of course inequalities across the Arctic but people in the Arctic have a lot to share and if we want to create good equitable policies, we need to start at the community level."
In Welp: Climate Change and Arctic Identities, released this year, Stith explores the intersection of social and environmental justice and what's at stake if Indigenous voices aren't amplified on climate issues.
Feature Interview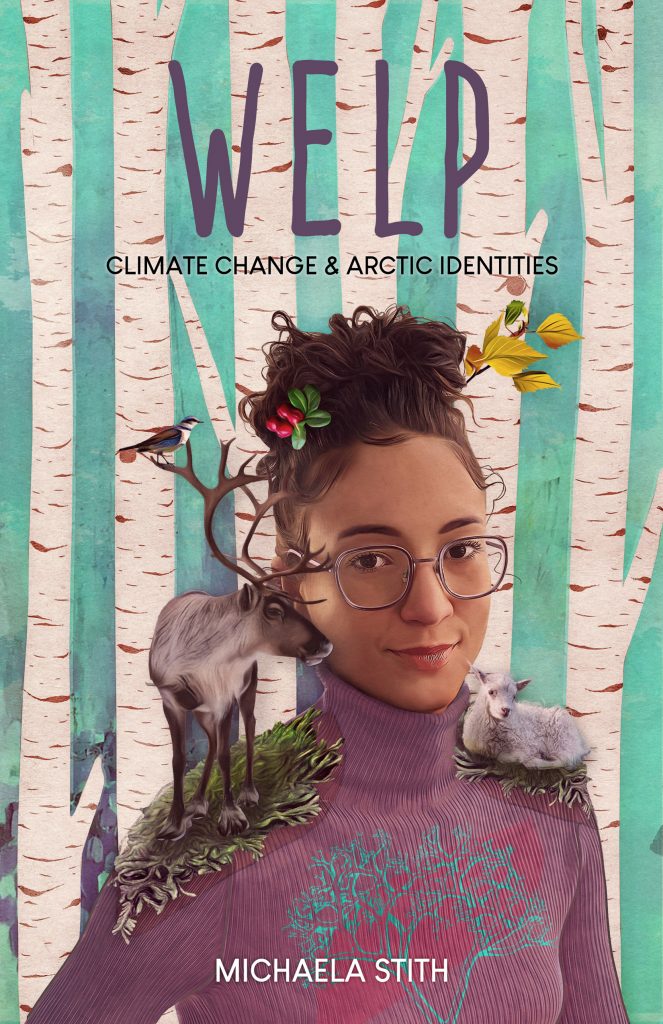 Eye on the Arctic: Your book uses travel memoir to explore climate and environmental concerns, as well as issues around identity, in the North. Talk to us about how you made that choice.
Michaela Stith: I hadn't thought about writing of a book before travelling but we had a reflective writing process as part of the program. So every month I wrote a pretty long reflection on my work, my personal experiences and trying to join the community in Tromso. I felt I had so many revelations over that year and a half that had evolved my thinking from a graduate from environmental science and policy, to having more community-based connections and being exposed to environmental work from the standpoint of traditional knowledge as opposed to western schooling. 
I felt these were really important takeaways that I didn't want to just keep to myself. 
What came first for you, theme? Or did the theme develop organically out of your travels?  
I did have some general themes in mind before I started.
Primarily, that when we work in environmental policy and conservation, we can't go about it thinking and believing that all knowledge that's created through the scientific process is objective. I was realizing how much of our environmental work has to have the lens of cultural safety, rooted in the knowledge of the people that have been living in the Arctic for thousands of years. When you don't have co-production of knowledge, you're really missing a lot things. And that became very clear to me working with the Permanent Participants on the Arctic Council. The Arctic Council is a consensus-based organization, but only the states have a vote. I saw that if western people are not amplifying what they're hearing and what Indigenous people are saying, that knowledge really stays at the Indigenous community level. 
It's something I felt I had the duty to amplify.
Do you see any areas of improvement?
From a U.S. perspective, there's been a growth of interest in work putting Indigenous communities at the forefront of these policy discussions. In the one and half years I've been working at the Wilson Center, I've also seen a huge increase, particularly in co-production knowledge.
There's also the Connecting Communities office just created in Colorado. It's disappointing that it's not in Alaska, but I think there's a lot more funding, at least from the U.S. side, going to this sort of work than there was 10 years prior. 
Why do you think that is?
I think part of that is the pandemic, and this racial reckoning that people have talked about in the U.S. that's gotten people to think more critically about what can be done in their environmental field work towards the justice they say they care about but hadn't known how to address in the past.
So I think there's some movement, but as I say in the book, these are not just policy problems that we can fix short term.  We need to have a cultural shift to listen to what Indigenous communities have been saying for a very long time. And hopefully we're having that shift in this very new world that we're living in.
What would that cultural shift look like? 
At the end of the book, I talk about the Just Transition movement and moving from an extractive economy to one that is much more regenerative.
That means people have to learn more about the communities where they grew up, recognize which Indigenous people live there and see who they can build relationships with to create this world that we're tying to move towards.
I think authentic relationship building is a huge part of this, but something that perhaps doesn't seem so clear when you're looking at things with a policy lens.  But when you're looking at things from a culture shifting lens, you really have to go beyond what you can learn in a school or a classroom. You have to trust people who might not have all the degrees and wealth in the world, but recognize they do have a wealth of Indigenous knowledge and a wealth of understanding about their communities and what policies would best work in them.
This book contains a lot of your own reflections, but also interviews with others. How did you decide which voices you wanted to incorporate and what ideas and experiences you wanted to amplify?
It was very organic.
Most of the people in the book were people I felt a really strong connection with as I was travelling. I felt that we'd built a trusting enough relationship where the interview didn't feel like a transactional thing, but more that we could write a chapter together. That way, it wouldn't be just my view, it wouldn't just be their views, but we could come up with something together.
Who do you see your main audience as?
I think I was writing a lot for young people. I want people from the Arctic to read it and say, 'yes, I see myself in there.'
But I also want to reach young people in the Lower 48, like the ones I'd gone to school with in North Carolina for four years, because I feel like that's where a lot of change has to happen. I want to be able to communicate an accurate picture of the Arctic, especially to Black and Indigenous people, so I wanted to stay true to that audience. 
It's great if the book reaches a wider readership but I'm very straightforward talking about things like white supremacy and the censoring of Black and Indigenous folks and I do know that sometimes that's difficult for people that are not Black and Indigenous to read.
What's the main thing you want people to come away from the book thinking or feeling?
Climate change is a cultural problem rooted in our relationship with our land and water and the environment.
If we're going to create solutions to climate change and environmental degradation, we can't do it with only, or primarily, one group of people at the table. We need to have an expanded group of world views.
That means we have to move beyond just western science and have co-production of knowledge projects.
Around 80 per cent of leadership positions in the U.S. are held by white folks and we need to have more representation of people for people of colour, particularly Black and Indigenous people, in decision making. 
We're really doing ourselves a disservice if we don't expand who's sitting at the table.
The above Q&A has been edited and abridged.
Write to Eilís Quinn at eilis.quinn(at)cbc.ca 
Related stories from around the North:
Canada: Continued sea ice loss could alter food web for some Arctic marine predators, says Canadian study, Eye on the Arctic
Finland: Climate change worries Finland's young reindeer herders, Yle News
Norway: Norway's new government highlights fight against climate change and continued oil drilling, The Independent Barents Observer
Greenland: Greenland to join Paris climate agreement, Eye on the Arctic
Russia: City in Arctic Russia cooling ground to preserve buildings on thawing permafrost, The Independent Barents Observer
Sweden: Sweden aims to be 'role model and bridge builder' on climate change, Radio Sweden
United States: Inuit leaders call for "unprecedented and massive" action on climate as world leaders gather for COP26, Eye on the Arctic