Blog: Walk the talk? Can COP26 drive global transformation in time to save the planet?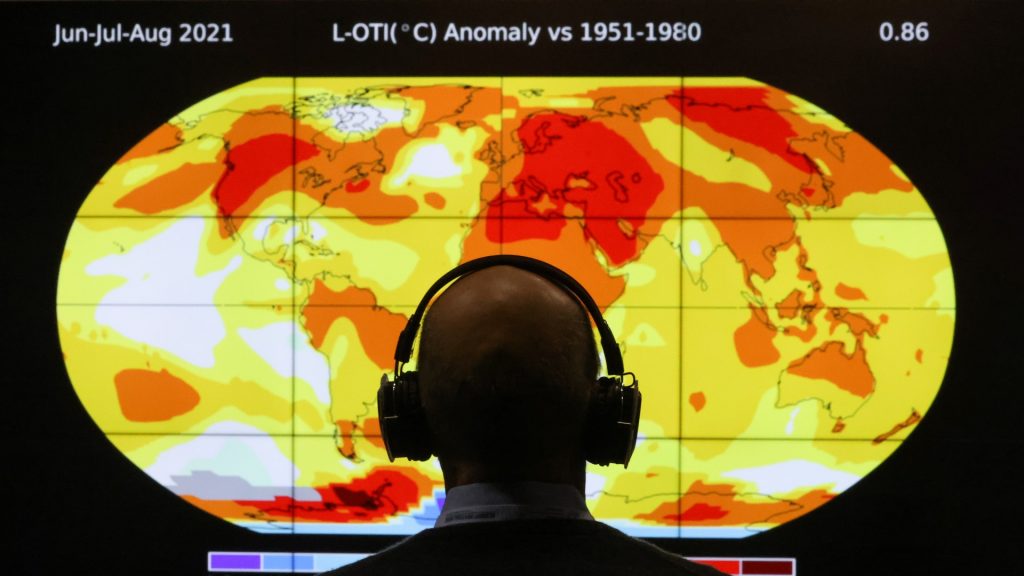 Will Glasgow's COP26 be remembered like Copenhagen (disaster) or Paris (breakthrough)? Is the climate glass half empty or half full? 
With more than half the negotiating time over, you could be forgiven for wondering if there are two parallel events going on. Depending on who you listen to, you could expect either.
The mass demonstrations in the heart of my old home town half-way through the mega-meeting set my heart racing at the weekend.  So many people. So much energy. But at the same time, there was so much frustration in the air.  Towards the end of a year of fire, floods, storms, melting ice sheets, rising seas, the thousands on the streets had a clear message: our governments are not doing enough. There is no time left for more hot air. The world needs drastic emissions reductions – now. Prominent campaigners lambasted the conference as greenwashing.
Today's Greenwash March in Glasgow has been calling out climate criminals🟢🟢#COP26 sponsorship indicates the UK Government is going down the route of greenwashing rather than showing the real leadership needed to tackle climate breakdown.@ScotlandXr @COP26_XR ✊#StopTheHarm pic.twitter.com/M0SftRhviC

— COP26 Coalition (@COP26_Coalition) November 3, 2021
The conference organisers, unsurprisingly, are keen to stress the positive and talk up the achievements so far, after cleverly reducing expectations at the start to leave plenty of room for improvement and less for disappointment.
There were certainly enough headline-grabbing announcements over the first week.
Not all key actors on stage
While the return of the USA to the UN climate fold after the disastrous Trump years, with President Joe Biden in town for the leaders' summit was a positive signal, some other key players were notable for their absence. The leaders of China, Russia and Brazil stayed at home. That wouldn't bother me too much if their negotiators were getting the job done. But with China still the biggest emitter, Russia a key gas and oil player and Brazil eradicating the rainforest, the "lungs of the planet" at a dizzying rate, their absence was more than just symbolic.
The Indian prime minister Narendra Modi  got a lot of attention for his announcement that the country would get 50% of its electricity from renewables by 2030 and reach net zero by 2070. The optimists point out that this is a big step forward from the country's previous plans. But 2070? Way too far away to really help the world keep to 1.5°C, I fear.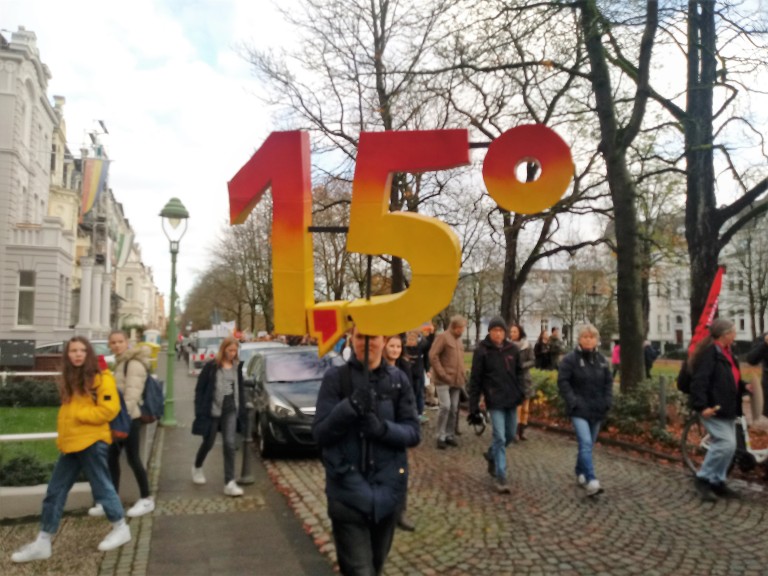 Good news for forests
There was a mixed echo to an announcement that more than 100 global leaders had pledged to halt and reverse deforestation and land degradation by 2030 and provide considerable funding to protect and restore forests. A similar pledge made in 2014 has so far failed dismally. But the funding from governments and the private sector, including an allocation for indigenous communities, and the fact that most key forest countries are involved, give the declaration more weight. It's hard not to be sceptical about the signing by Brazil's Bolsonaro though,  given his record of ruthless forest destruction to date.
As scientists – not to mention the concerned marchers on the streets of Glasgow – have been repeating constantly, pledges alone mean nothing. The proof of the pudding…
The point was underlined when Indonesia, a major forest player, backed down on its signing of the declaration just a few days  later.
Cut methane- a quick fix?
More than 100 countries, including the key player USA, agreed a "Global Methane Pledge" in Glasgow, committing to cut emissions of methane by at least 30% from 2020 levels by 2030. Now this is, potentially, a big deal for the climate. Methane is a very potent, if short-lived greenhouse gas. It is often described as 30 times stronger than CO2. But, that comparison was based on a period of 100 years. Now we need to think of the immediate future. If you take 20 years, methane's effect is 84 times as strong as CO2.
Recent IEA analysis shows that rapid actions to reduce methane emissions from fossil fuel operations provide the "most impactful way to limit near-term climate change".  That opens a window for quick and effective action that would give the planet some breathing time. The IPCC says a 30 percent reduction in methane by 2050 could actually reduce warming by 0.2 degrees C.
Unfortunately several key players China, India and Russia have not signed the declaration.
A new international push is needed to cut methane emissions from fossil fuel operations and reach shared climate & energy goals.

Our guide lays out how countries & companies can achieve a 75% reduction in methane emissions from these operations by 2030 👉 https://t.co/54FjDELCN9 pic.twitter.com/nJX2P5rB3d

— International Energy Agency (@IEA) November 2, 2021
The end of coal on the horizon?
The burning of coal produces 27% of the world's total carbon dioxide emissions, according to the International Energy Agency, making it the single biggest source of climate-changing emissions. According to Carbon Brief, the world has to "phase out coal in the very near future to keep to the 1.5°C target". Here too, there were some interesting announcements during the first week of COP26.
A surprise international agreement was announced at the summit to speed up the end of coal use. the U.K. Government's Department for Business, Energy and Industrial Strategy (BEIS), said that "ambitious commitments" had been agreed between "190 countries and organizations," which included major banks. Under the agreement, "major economies" would phase out coal in the 2030s, with the rest of the world ending use of the fuel in the 2040s.
Amongst them was the European "coal champion" Poland, which would have been quite a coup – if it had lasted. Like Indonesia with the forests, Poland back-pedalled and withdrew again just hours later. It was just too good to be true.This is the kind of behaviour which harms the credibility of COP26. With countries changing their minds while the meeting is still going on, it is hard to trust promises and pledges for action at a later date.
🇵🇱Poland, Europe's bastion of #coal, has signed onto an int'l Coal to Clean Power Transition Statement at #COP26, committing itself to phasing-out coal power in the 2030s, more than a decade earlier than it had ever previously indicated.

👉 https://t.co/C1t78V0m91 pic.twitter.com/5IF4pABwo1

— Europe Beyond Coal (@EurBeyondCoal) November 4, 2021
Well, it would have been a fine thing!
Some countries promised to stop funding or reduce their financing of coal plants overseas.
Unfortunately, the coal-heavy countries China and Russia, the first and fifth most polluting nations respectively, did not sign up to the agreement.
Post-covid business as usual
Studies and figures released during the first week of the COP underline the urgency of the situation and the desperate need for immediate, drastic action.
The latest figures published by the Global Carbon Project, an international consortium of scientists, showed that global emissions are almost back to pre-pandemic levels after the sharp lockdown-induced drop in 2020.
"Most concerning is the long-term upward trends of CO₂ emissions from oil and gas, and this year's growth in coal emissions, which together are far from trending towards net-zero by 2050,"  the experts write in The Conversation.Emissions from China have recovered faster than other countries
To stop further global warming, global CO₂ emissions must stop or reach net-zero. The Carbon Project has updated the Intergovernmental Panel on Climate Change (IPCC) estimated carbon budget, which measures how much CO2 can be emitted to keep global warming to a particular level.
Their findings are sobering. From the beginning of 2022, the world can emit an additional 420 billion tonnes of CO₂ to limit global warming to 1.5℃, or 11 years of emissions at this year's rate.
As part of the new Global Carbon Budget 2021 @gcarbonproject, we have updated the Remaining Carbon Budgets based on IPCC WGI AR6

If CO2 emissions were to remain at 2021 levels, we have 11 years to 1.5C, and 32 years to 2Chttps://t.co/j0pMqNavOy

Figureshttps://t.co/vgVt8cT5Lt pic.twitter.com/VTEAQ95iiz

— Pep Canadell (@pepcanadell) November 4, 2021
Consistent with the pledge by many countries to reach net-zero emissions by 2050, CO₂ emissions need to decline by 1.4 billion tonnes each year, on average.
This is an amount comparable to the drop during 2020, of 1.9 billion tonnes.
"This fact highlights the extraordinary challenge ahead and the need to increase short- and long-term commitments to drive down global emissions", the experts conclude.
Study co-author Corinne LeQuere, a climate scientist at the University of East Anglia in the UK, said in an interview at the Glasgow talks,
"The pandemic is not changing the nature of our economy. It's the decisions that are being taken this week and next week. That's what's going to make us turn the corner."
Breakthrough Institute climate director Zeke Hausfather, who was not involved in the study, told the news agency AP "there is a good chance that 2022 will set a new record for global CO2 emissions from fossil fuels".
"The rapid rebound in emissions as economies recover from the pandemic reinforces the need for immediate global action on climate," said Professor Pierre Friedlingstein of Exeter's Global Systems Institute, who led the study.
"The rebound in global fossil CO2 emissions in 2021 reflects a return towards the pre-Covid fossil-based economy. Investments in the green economy in post-Covid recovery plans of some countries have been insufficient so far, on their own, to avoid a substantial return close to pre-Covid emissions."
We can still do it
A group of leading researchers presented Patricia Espinosa, Executive Secretary of the UNFCCC a report in Glasgow, 10 New Insights in Climate Science 2021, highlighting some of the most important recent findings related to climate from across a wide range of disciplines.
"Whilst we are rapidly running out of time to limit climate change, this report shows that stabilizing at 1.5°C is still possible, but only if immediate, and drastic global action is taken", said Dr. Wendy Broadgate, Future Earth Global Hub Director, Sweden.
"World leaders at COP26 must set aggressive goals for emissions reductions – nothing short of 50% greenhouse gas reductions by 2030 and net zero targets by 2040 is sufficient".
The report stresses the risk of carbon-feedback cycles that could lower the threshold climate tipping points, such as the observed rapid melting of the Antarctic Pine glacier, which could bring 0.5 meters or more of sea level rise.
"Science is clear, exceeding 1.5°C of global warming poses  major challenges for humans and societies around the world, and raises the risks of crossing critical tipping points that regulate the state of the climate system", says Professor Johan Rockström, Director of Germany's Potsdam Institute for Climate Impact Research and Co-Chair of the Earth League.
"It is increasingly clear that we must stay as far away as possible from 2°C. This makes tipping elements like the Greenland ice sheet and our large forest systems our new global commons, which need to be governed by the world community, to secure our future on Earth".
Science must inform policy – this year's 10 New Insights in Climate Science offers research trends and implications for decision makers.

Access the #10ClimateInsights resources page to spread the word: https://t.co/TGTpFqzIeG

📸 Kiara Wort @UNFCCC #10ClimateInsights #COP26 pic.twitter.com/fB1V1dmS9s

— Future Earth (@FutureEarth) November 6, 2021
Promises and reality
The IEA has been tracking the pledges made at COP26 and matching them against the net zero by 2050 target.
"Our updated analysis of these new targets – on top of all of those made previously – shows that if they are met in full and on time, they would be enough to hold the rise in global temperatures to 1.8°C by the end of the century. This is a landmark moment: it is the first time that governments have come forward with targets of sufficient ambition to hold global warming to below 2 °C."
The World Energy Outlook published ahead of COP26 had indicated that even if all announced pledges were implemented in full and on time, the world would be headed for 2.1 °C of warming by the end of the century.
The UN had been looking at 2.7°C.
But IEA chief Fatih Birol stresses that we still fall well short of what is needed to keep the door open to 1.5 °C. "This would require rapid progress on reducing emissions between now and 2030. But all the climate pledges made globally as of today still leave a 70% gap in the amount of emissions reductions needed by 2030 to keep 1.5 °C within reach. Governments are making bold promises for future decades, but short-term action is insufficient," he commented.
New survey finds that roughly half of IPCC AR6 authors expect 3C warming by 2100 🌡️

88% think climate change is a "crisis" 🌍

And almost two thirds "experience anxiety, grief or other distress because of concerns over climate change" 😧 pic.twitter.com/iC59BWbw0J

— Ayesha Tandon (@AyeshaTandon) November 2, 2021
A Nature survey published at the start of COP26 reveals that many authors of the latest IPCC climate-science report are anxious about the future and expect to see catastrophic changes in their lifetimes. They are sceptical that nations will rein in global warming. There is just another week left for the Glasgow gathering to secure the concrete measures and short-term pledges that would keep us to the temperature limits that might help those worried scientists to get some sleep.
Related stories from around the North: 
Canada: October saw 'extraordinary, record-setting heat' in parts of Arctic Canada, CBC News
Finland: Climate change worries Finland's young reindeer herders, Yle News
Norway: Norway's new government highlights fight against climate change and continued oil drilling, The Independent Barents Observer
Greenland: Greenland to join Paris climate agreement, Eye on the Arctic
Russia: City in Arctic Russia cooling ground to preserve buildings on thawing permafrost, The Independent Barents Observer
Sweden: Sweden aims to be 'role model and bridge builder' on climate change, Radio Sweden
United States: Author Q&A – Welp: Climate Change and Arctic Identities, Eye on the Arctic