Int'l Inuit org receives provisional consultative status on the International Maritime Organization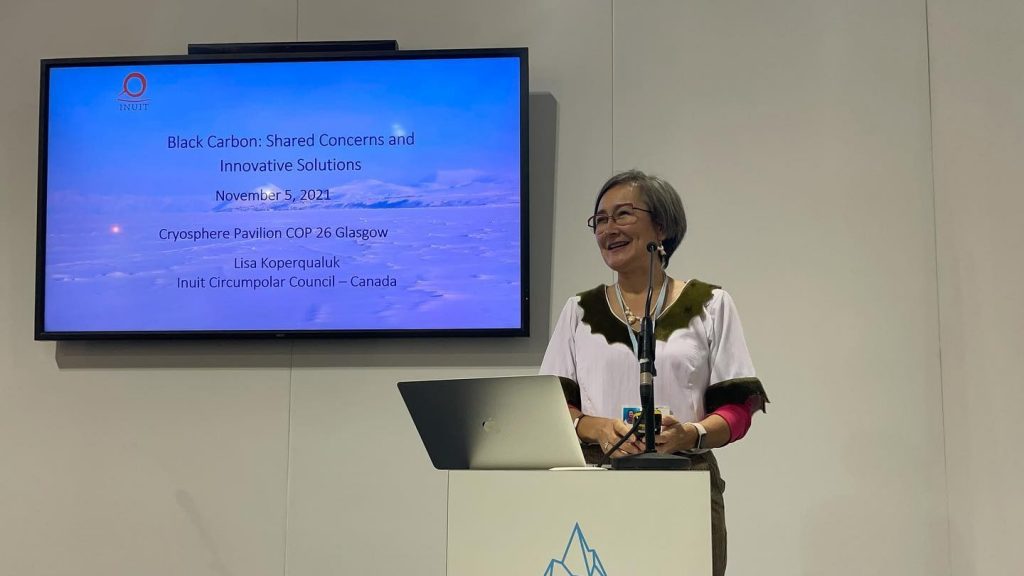 The Inuit Circumpolar Council (ICC) has received provisional consultative status at the International Maritime Organization, something ICC says sends an important message about the importance of Indigenous voices on the the global stage. 
"For an Indigenous people to have a seat there is really exciting," said Lisa Koperqualuk, ICC Canada vice president International, in a Zoom interview from Glasgow where an ICC delegation is attending COP26.
"We want to take part in marine governance, which we should, because of our presence in the Arctic. We are the people living there so it all goes to our inherent right to self determination."
ICC represents the approximately 180,000 Inuit in Alaska, Canada, Greenland, and Chukotka, Russia.
Koperqualuk says Inuit previously attended IMO meetings as part of their relevant state delegations, such as Denmark or the United States, or sometimes with NGO delegations. But that with increasing pressures on the Arctic because of climate change, and the resulting global interests in the North, Inuit concerns could not be amplified.
"There was no Inuit or Indigenous voice there whatsoever," she said.
"I went under the Canadian delegation which was part of the Transport Canada file, or the last few times under NGO delegations. An Inuk from the States would go under the U.S. delegation, and that was all fine but you have to borrow the microphone to have a voice. So we felt it was going to be a stronger presence for us if we were actually going to become members. "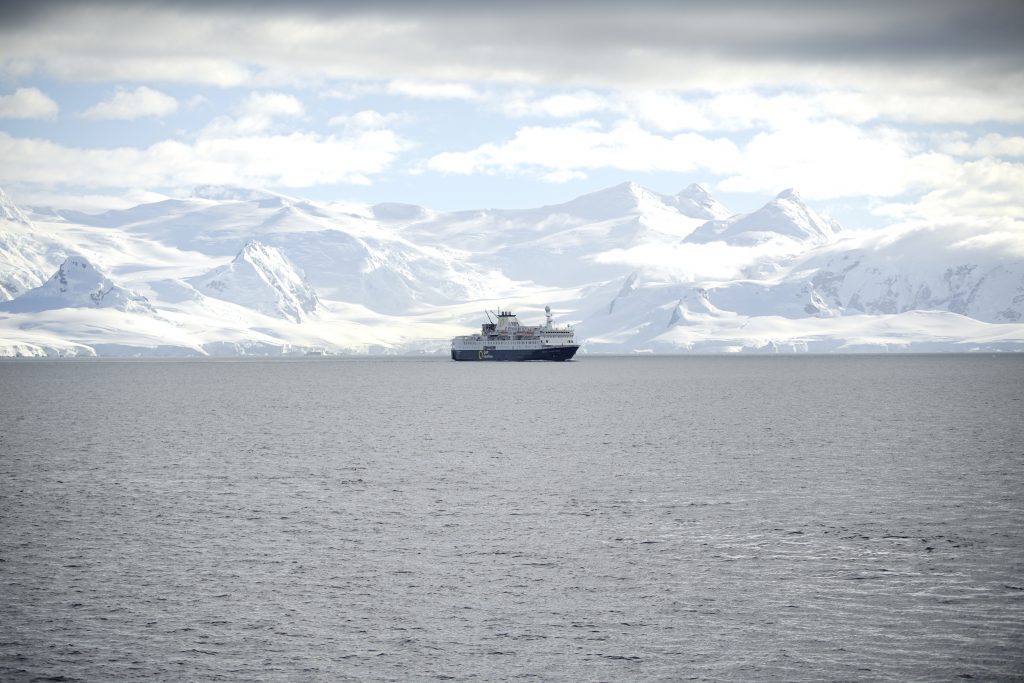 Heavy fuel oil in the Arctic
Koperqualuk says a number of Arctic-specific issues tackled at the IMO, from the heavy fuel oil (HFO) ban to the Polar Code, directly affect Inuit communities, and prompted ICC last year to apply for provisional consultative status at the international body.
The application was approved this Monday.
"If we're able to go under our own banner, we're able to speak according to our concerns and desires," Koperqualuk said, citing the HFO ban as a key issue.
Heavy fuel oil describes the dense, viscous, low-cost fuels that are still mainly used in international shipping. In Canada, it's the main fuel used in ships that resupply the country's Arctic fly-in communities, as well as in bulk carriers.
However, there have been ongoing concerns about the use of the fuel in remote, isolated Arctic regions both for its polluting effects in the polar environment and because of the difficulty of responding to accidents or oil spills in remote regions with limited infrastructure.
Heavy fuel oil has been banned in Antarctica since 2011.
Quick Facts: Heavy Fuel Oil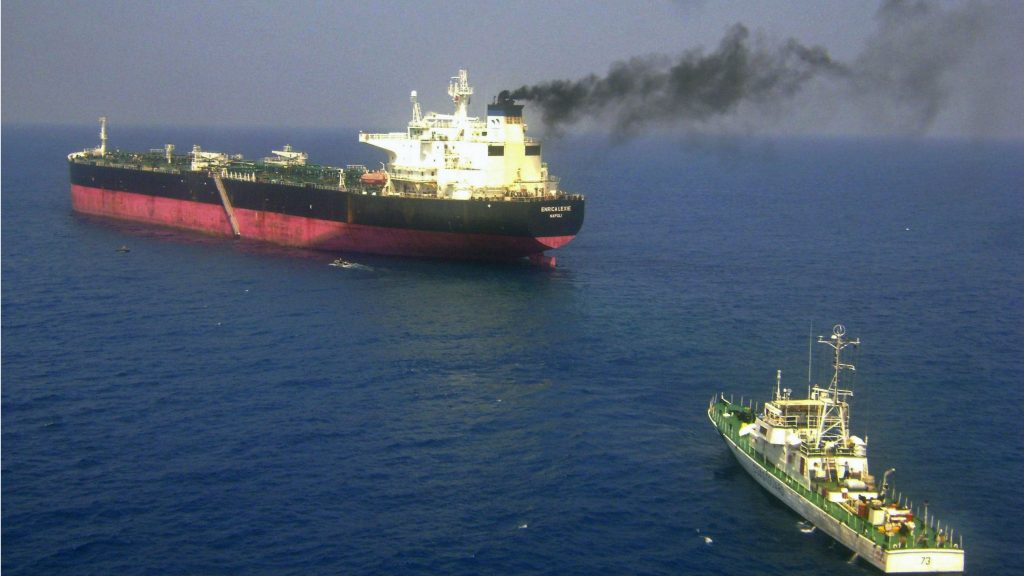 Heavy fuel oil (HFO) is the term used 

to describe the 

viscous, low-cost fuels still mainly used in international shipping

HFO's consistency would make clean up after a potential spill extremely complex in the Arctic say numerous reports as well as Arctic Indigenous organizations
Transport Canada describes the fuel as slower to evaporate than other fuels, which makes it more prone to getting trapped in ice, making recovery a challenge, especially in the Canadian Arctic, a region with very little infrastructure and response capabilities.
HFO also produces black carbon

Black carbon is made up of fine matter produced by incomplete combustion of carbon-based fuels,

which when

deposited on ice and snow, absorbs heat instead of reflecting heat, contributing to global warming.
The IMO approved a heavy fuel oil ban last year, starting on July 1, 2024, but with waivers for ships flagged from Arctic coastal states into 2029. Other exemptions include ships involved in search and rescue operations, or ships involved in oil spill preparedness and response.
At the time ICC said they were disappointed a "weak" ban was approved. 
"It's not just HFO, it's also the black carbon and emissions," Koperqualuk said this week. 
"There's already a HFO ban in Antarctica where there's no population, but not in the Arctic where we subsist on the marine mammals and have our close relationship with the marine environment . So it's a very necessary conversion we have to have and participate in."
Communities in places like Canada's Baffin Island are already reporting that increased Arctic ship traffic is affecting narwhal populations, and Inuit need to be involved in addressing these issues, Koperqualuk said.
"We're not against the shipping industry whatsoever in the North. We're very conscious of the shipping industry being critical infrastructure and essential services for our communities so we want to work with the shipping industry for sure.
"We also want to ensure that the shipping industry doesn't have too much of a hard time transitioning to new technology. At the same time we don't the communities paying for this extra cost of transitioning."
Symbolic importance
ICC's provisional status at the IMO means that it will be required to submit a report at the end of the two years to outline its contributions to the body, and then go from there.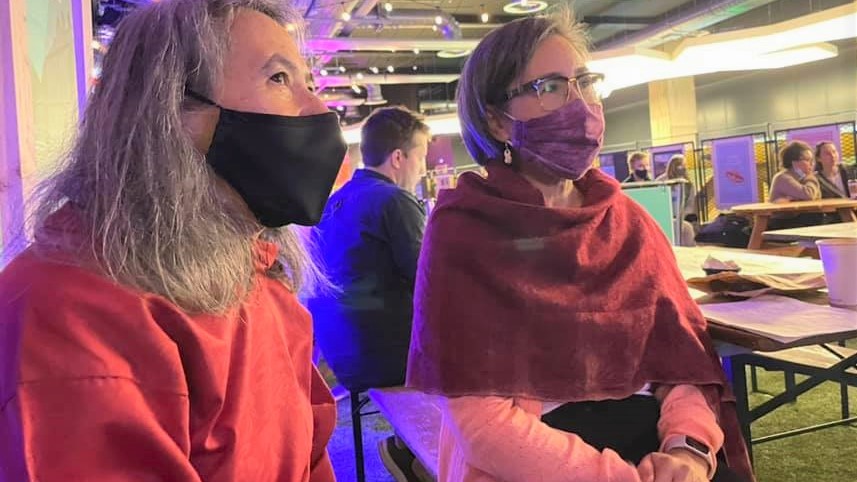 ICC said its application was supported by several states, including Canada, Denmark and the United States,  something that sends an important message to the international community.
"In showing their support for our application, they are showing the world that they support Indigenous peoples as a recognized presence, just like that the United Nations General Assembly," Koperqualuk  said. 
"I think it really shows the world more and more that our presence as Indigenous peoples is becoming more and more important because we are saying no to colonialism and this is part of decolonization — to participate in these forums that make these big decisions and agreements between states."
Write to Eilís Quinn at eilis.quinn(at)cbc.ca
Related stories from around the North:
Related stories from around the North: 
Canada:  44 per cent increase in unique ships entering Canada's Northwest Passage, says report, Eye on the Arctic
Estonia: Estonian president favorable towards Arctic railway project, cautious about future of Arctic shipping, Eye on the Arctic
Finland: Climate change worries Finland's young reindeer herders, Yle News
Greenland: Greenland to join Paris climate agreement, Eye on the Arctic
Norway: Shipping, climate & business opportunities in the North: Q&A with the Arctic Economic Council, Eye on the Arctic
Russia: Shipping on Northern Sea Route on course for 35 million tons in 2021, The Independent Barents Observer
Sweden: Northern Sweden expects population boom from green investments, Radio Sweden
United States: New research shows how Alaska subsistence harvesters are having to adapt to climate change, Alaska Public Media