Britain's polar research ship RRS Sir David Attenborough leaves for first trip to Antarctica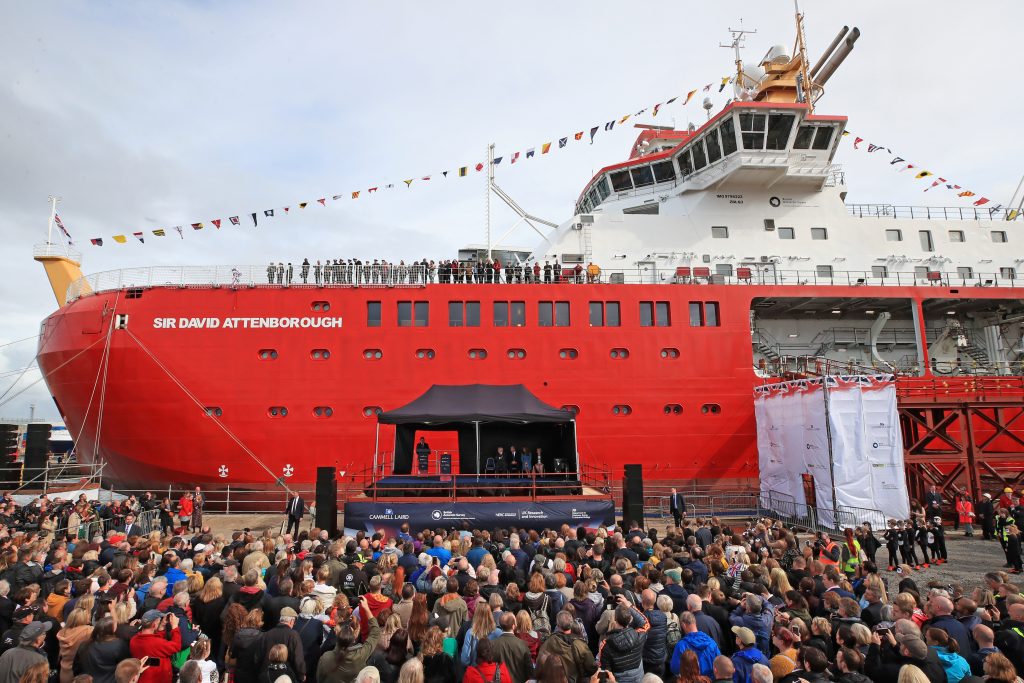 The RRS Sir David Attenborough, a U.K. polar research ship, left Tuesday for its maiden voyage to Antarctica. 
"This is such a proud moment for the crew of RRS Sir David Attenborough," ship's captain Will Whatley said in a news release on Tuesday. 
"The maiden voyage is the moment we've all been waiting for and to finally be sailing the ship to Antarctica is an incredible feeling."
In all, sixty-six crew and personnel are on the ship.
The vessel left the town of Harwich, U.K. on November 16, will stop for fuel in Portsmouth on November 18 before heading to the South Pole.
Quick Facts: RRS Sir David Attenborough
Length: 129 metres
Gross Tonnage: 15,000
Endurance: up to 60 days Ice breaking capability: up to 1m thick at 3 knots (5.6 km/h)
Crew: approximately 30
Accommodation: room for up to 60 scientists/support staff
Source: British Antarctic Survey
It will make a three-and-a-half-week trip to Stanley on the Falkland Islands. After leaving the island's capital, it will make the rounds of the U.K.'s five Antarctic research stations transferring team members as well as delivering fuel, food and cargo.
"This historic moment marks the next chapter of ship-borne research for British Antarctic Survey," Dame Jane Francis, director of the British Antarctic Survey said.
"I was there when the first piece of steel was laid, so to watch the ship sail away to Antarctica for the first time is an incredibly poignant and emotional moment for me, and for all those who have been involved in the ship's story so far."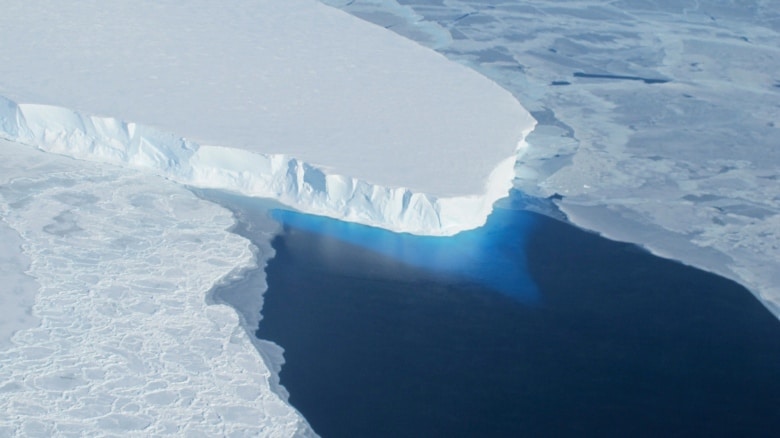 In addition to its supply and transport role in Antarctica, the vessel will also deploy floats for the Argo program.
The program, an international initiative, deploys robotic subsurface instruments all over he world's oceans as a way to measure ocean data related to climate change including ocean temperature and sea level rise.
Up close and personal with the RRS Sir David Attenborough
The ship will also deliver science equipment to U.K. and U.S. scientists studying the Thwaites Glacier in west Antarctica. The glacier is considered one of the most unstable on the continent and researchers are working to understand how its eventual collapse might affect sea level rise.
"Following COP26 in Glasgow, the world is more aware than ever of the urgent need to understand our changing world, and the RRS Sir David Attenborough has a vital role to play in that," Francis said. 
The RRS Sir David Attenborough project was launched in 2018. as part of a U.K. £200m ($335.5 million CDN) investment program in Arctic and Antarctic research and infrastructure.
Correction
An editing error saw the name of a scientific program (the Argo program) accidently being pasted into the lead instead of the name of the ship ( RRS Sir David Attenborough). This version has been corrected.
Write to Eilís Quinn at eilis.quinn(at)cbc.ca 
Related stories from around the Poles: 
Canada: Theoretical physicist helping scientists understand how glaciers flow, CBC News
Russia: Arctic shippers eye release from Russian ice captivity, The Independent Barents Observer
Sweden: Glacier in central Sweden "collapsing" as climate warms, Radio Sweden
United States: Melting small glaciers play a big role in Alaska river systems, Alaska Dispatch News