New "Arctic bus" to be tested in Russia's Far North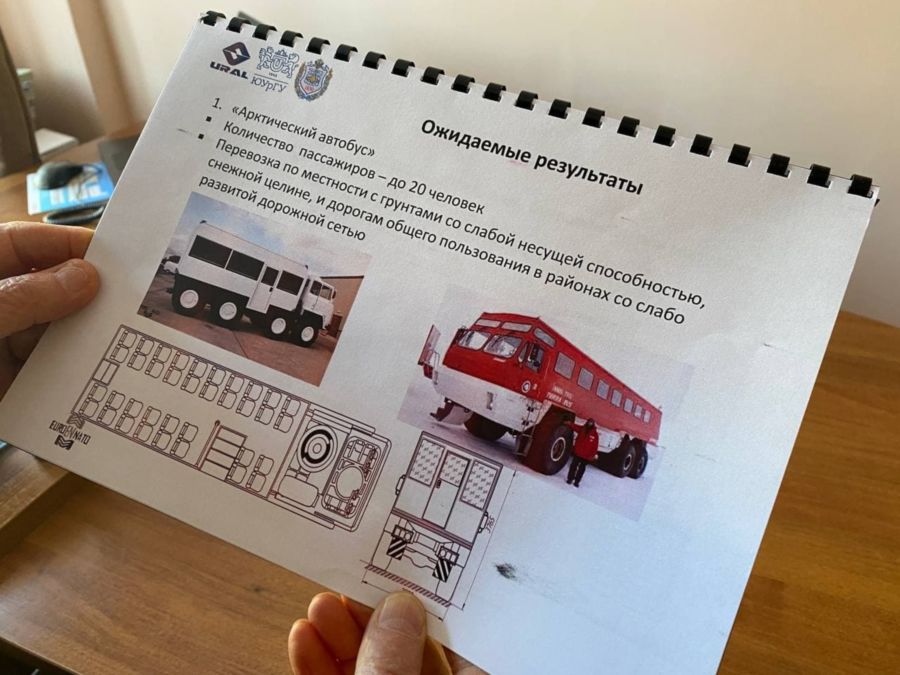 A new type of bus specially designed to navigate the Russian Arctic in extreme conditions will soon be tested in real conditions.
Engineered by researchers from South Ural State University (SUSU) and Bauman University, the "Arctic bus" is intended to address critical needs in the region.
Although inhabitants of the Russian Arctic already have access to buses during winter, finding vehicles that can transport many people and reach remote communities in extreme conditions is challenging.
Buses are a very popular form of public transportation in the region during the long winter months. They connect city centres and suburbs on a regular basis.
In cities like Yakutsk, Norilsk and Vorkuta, winter arrives as early as mid-October, and at that time many drivers switch from their own cars to public transport, as driving your own car is quite expensive.
In the case of the "Arctic bus", the objective is to have a bus that can operate at -50 degrees Celsius and, above all, cross any kind of obstacle in extreme conditions.
"Today, there are no such vehicles available in Russia," reads the press release. "The crew buses being used cannot withstand snow blockage, and all-terrain tracked vehicles do not provide for the required passenger capacity."
"[The 'Arctic bus'] can drive on tracks, off-road and on snow all year round; and in an emergency, it will ensure the survival of those on board."
This bus is needed to transport people in the Far North conditions, at extremely low temperatures, as well as to transport equipment. In the event of an emergency, the bus will provide self-sustaining life support for 24 hours until rescue arrives. In addition, the "Arctic bus" can float on water for up to an hour while people are evacuated.Ramil Zakirov, director of SUSU's Mechanical Engineering Research Institute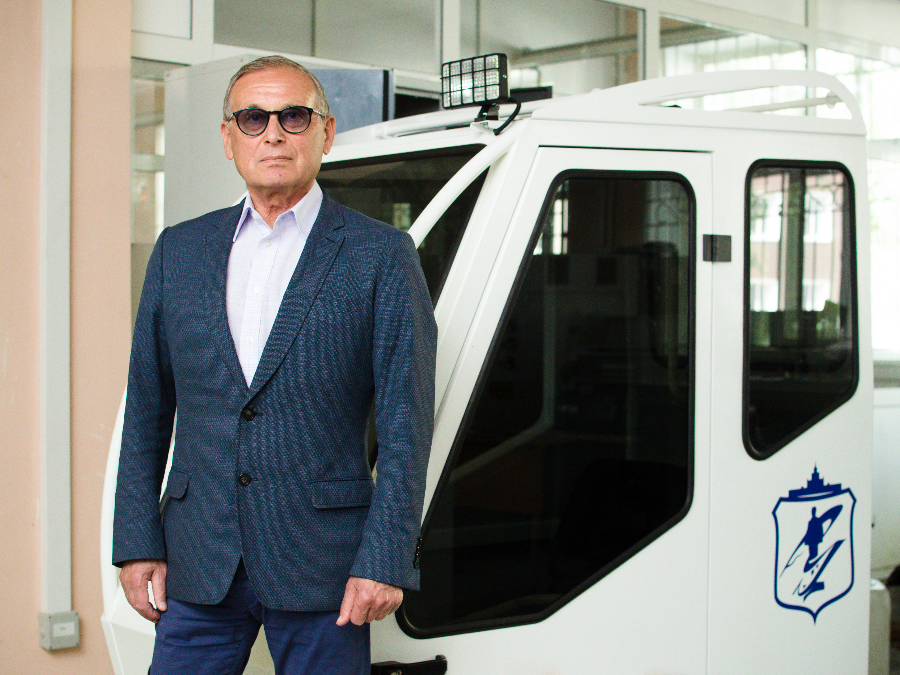 The bus will be equipped with an emergency module, necessary to ensure a fully autonomous survival system for passengers in case of emergency. It is intended to accommodate up to 20 people for 24 hours.
The team is also working on the design of an "overland train". It consists of a multi-purpose vehicle composed of a driving cab and a functional module.
"The module can contain educational or medical facilities, for example, a primary care doctor's office, a gynecologist's office, an ophthalmologist's office, or a blood collection room," explains Zakirov. "With an overland train, people in the Far North, who have no educational or medical institutions, could consult specialists."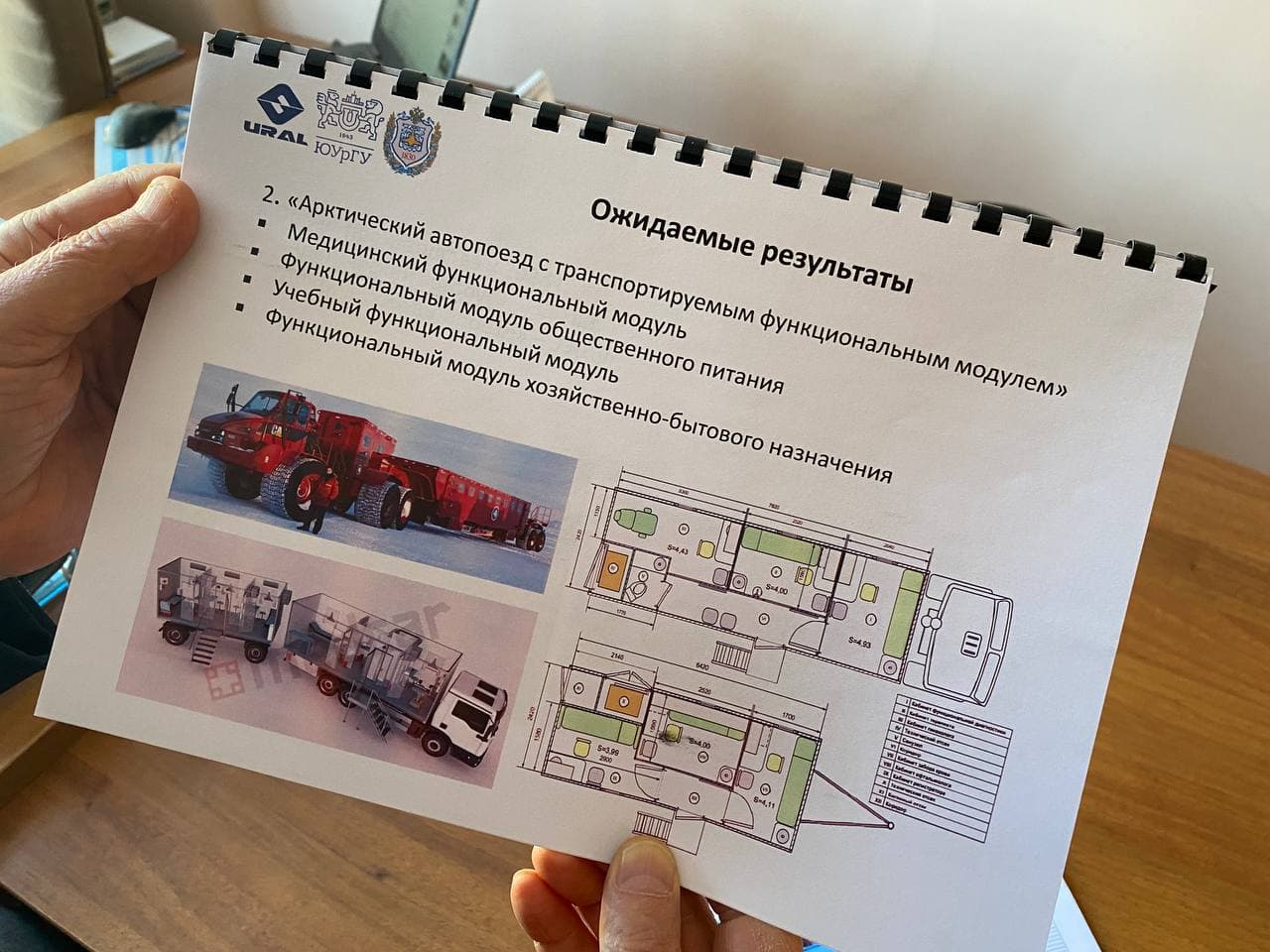 The Arctic region occupies one-fifth of the territory of the Russian Federation. More than two million people live there, and regularly face transportation problems.
The first tests of the "Arctic Bus" will soon take place in the region. According to the schedule, by the end of 2023, the "Arctic bus" project will be completed and the vehicles will be ready for production. Mass production of the buses will begin at the URAL Automobile Plant in 2024.
Related stories from around the North: 
Canada: Transport Canada gives $19M for airport upgrades in Northwest Territories, CBC News
Norway: Arctic Norwegian city gets world's northernmost electric post truck, The Independent Barents Observer
Russia: Construction resumes at Murmansk transport hub, The Independent Barents Observer

Sweden: Drone delivery of Covid-19 tests being piloted in rural area of northern Sweden, Radio Sweden

United States: Alaska's first, electric public transit bus ready to hit Anchorage streets, Alaska Public Media