Electric vehicles account for 80% of sales in Norway's northernmost region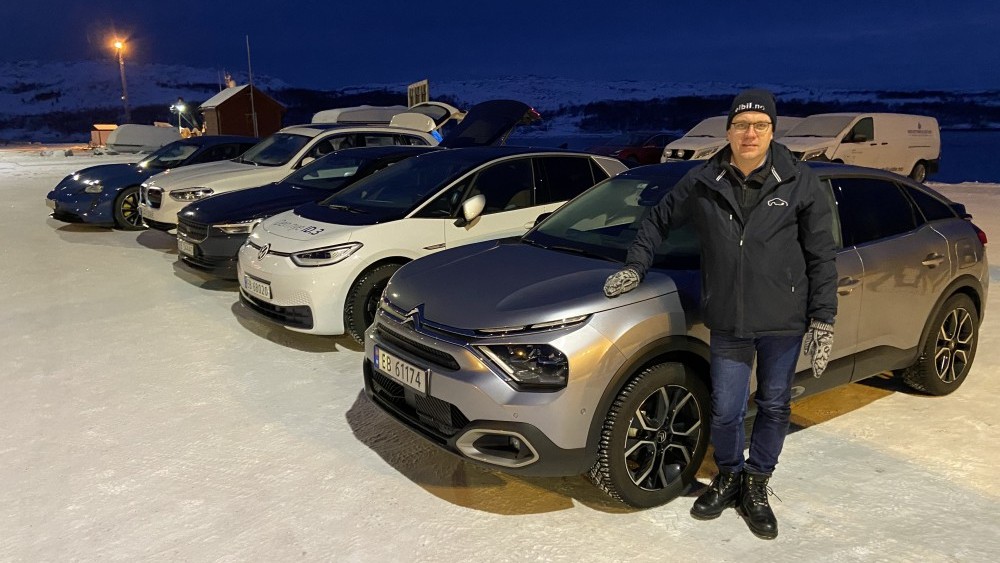 The coldest winter in years doesn't scare customers in the Finnmark region on the top of Norway from buying battery-powered cars.
80% of all new cars for the private market in January were fully battery-powered, figures from the Road Traffic Information Council (OFV) show.
Finnmark is Norway's – and the world's – northernmost dealerships region with stores in towns like Alta, Lakselv, Kirkenes and Hammerfest at 70°N.
"The electric cars on the market now are larger, have more comfort, quality and a range that suit rural areas in the very north," says Snorre Sletvold with the Norwegian Electric Vehicle Association.
Finnmark, a region that until now has lagged behind in Norway's success story in zero-emission vehicles, is with the January sales nearly on average for the country that saw battery-powered cars hit a record 83,7%.
"A newly established network of charging infrastructure gives drivers confidence, so range anxiety isn't the same problem as previously, even in freezing cold," says Sletvold.
There are now 24 fast charger stations by Ishavsveien open to all EVs, plus six SuperChargers for Tesla cars in Finnmark region, making it a no-brainer to cross an area larger than Denmark in size. Even at freezing cold polar night with temperatures dropping down to minus 35°C.
Using big tax incentives has helped Norway towards the goal set by the government that every new passenger car and mini-vans sold should be a zero-emission vehicle by 2025. The incentives include zero sales tax, reduced road toll, free parking and reduced ticket price on ferries.
Snorre Sletvold with the EV association calls on the owners of charger stations to expand. "Demand for chargers will increase rapidly as more and more people see that their neighbors drive battery-cars that work perfectly well."
"If you are about to buy a new car, there is virtually no reason any longer to go for a petrol or diesel engine," Sletvold argues.
Even in the remotest parts of Finnmark, the distance between each charging station is not be more than 100 kilometers. The fast chargers and SuperChargers available provide for 50 kW to 250 kW, making it possible for many modern cars to charge from 20% to 80% in about 30 to 40 minutes.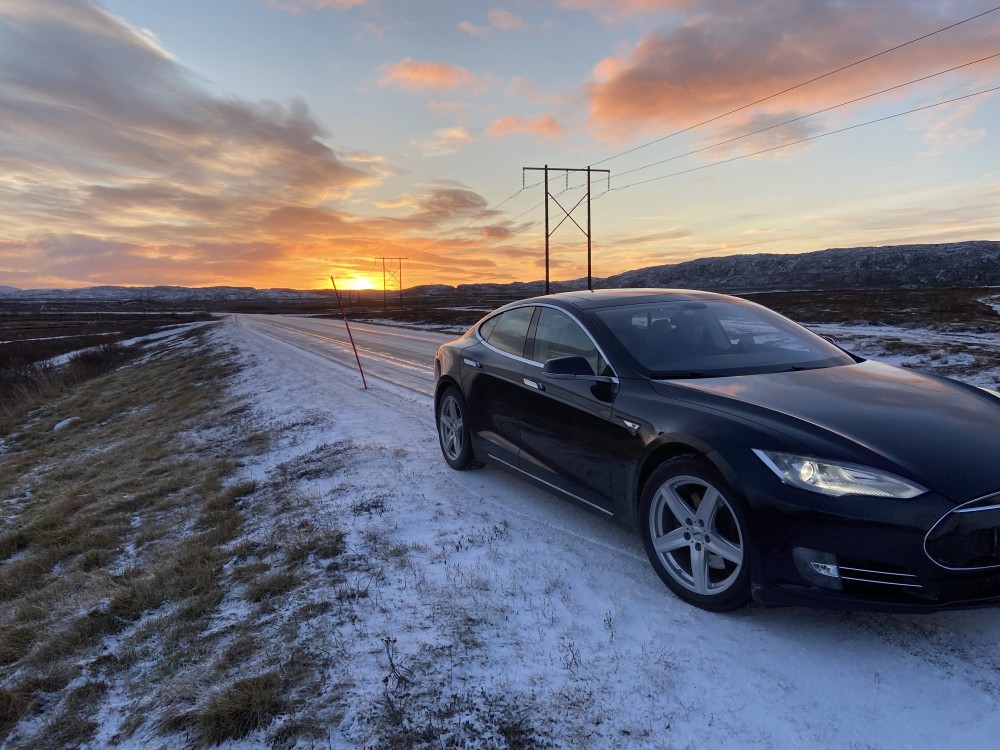 In 2015, only 3% of new cars in Finnmark were electric. In 2019, the share increased to 11%. In 2020, it was 23%, in 2021 the market share hit 34% and now in January, every four out of five new cars sold is without an internal combustion engine.
The overview from Road Traffic Information Council shows that 19 of the Top-20 models sold in January in Norway were fully battery-powered. The Porsche Taycan EV alone sold more than all petrol-powered models combined, 181 vs. 175.
Oil-producing Norway now has the world's highest proportion of electric vehicles. Nearly half a million EVs are on the roads in the country with a population of 5,4 million
With Norway's success strategy towards zero-emission car sales by 2025, northern neighbors follow. Sweden saw a 36% market share of EVs in December. The country has like Norway invested substantially in charger infrastructure in the northern regions.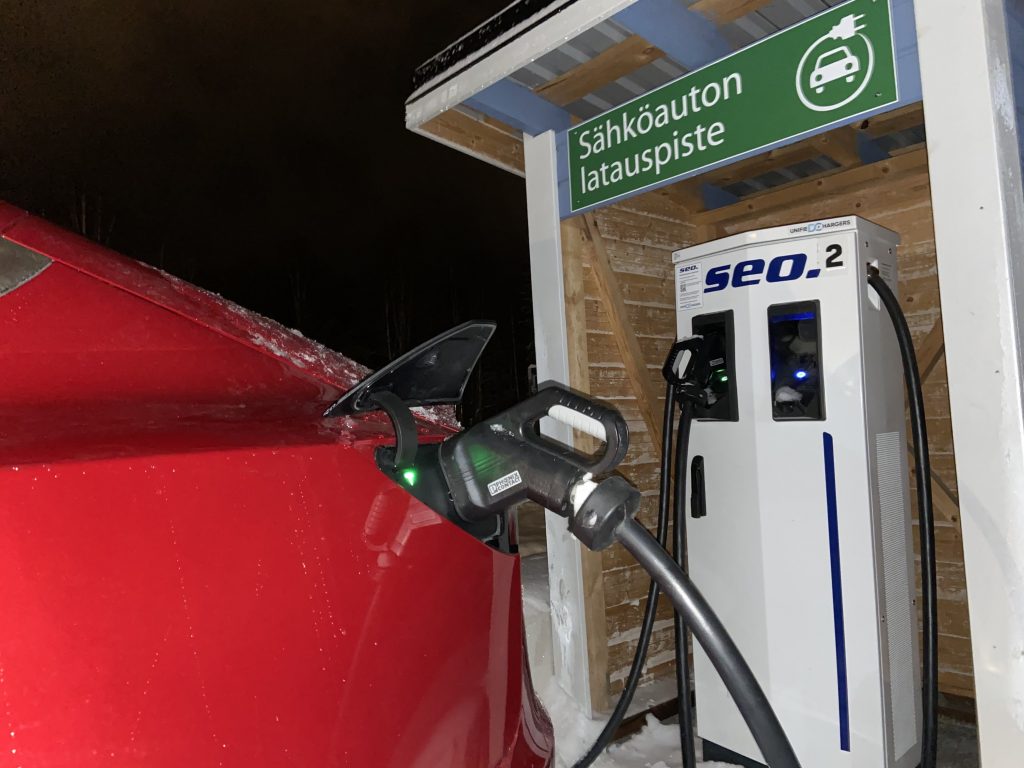 Last fall, Finland's Foreign Minister Pekka Haavisto told the Barents Observer that developing charger infrastructure in the northernmost areas would be a priority for him as chair of the Barents Council, a regional cross-border cooperation including Finland, Sweden, Russia and Norway.
"The density of electric vehicle chargers, especially fast- and superchargers, remains proportionally low in the Barents region. We are trying to use our presidency to raise awareness of the situation and to look for practical solutions," the minister said.
Related stories from around the North: 
Canada: Canada's Northwest Territories investigating network of electric vehicle charging stations, CBC News
Finland: Cold weather perfect to pioneer electric aviation says Finnair, The Independent Barents Observer
Norway: Arctic Norwegian city gets world's northernmost electric post truck, The Independent Barents Observer
Russia: Mining boost in Russian central Arctic to feed electric vehicle market, The Independent Barents Observer

Sweden: Giant battery factory bringing economic boom to Northern Swedish city, Radio Sweden

United States: Alaska's first, electric public transit bus ready to hit Anchorage streets, Alaska Public Media