Nunatsiavut gov. in Atlantic Canada calls for end to non-essential travel between Labrador Inuit communities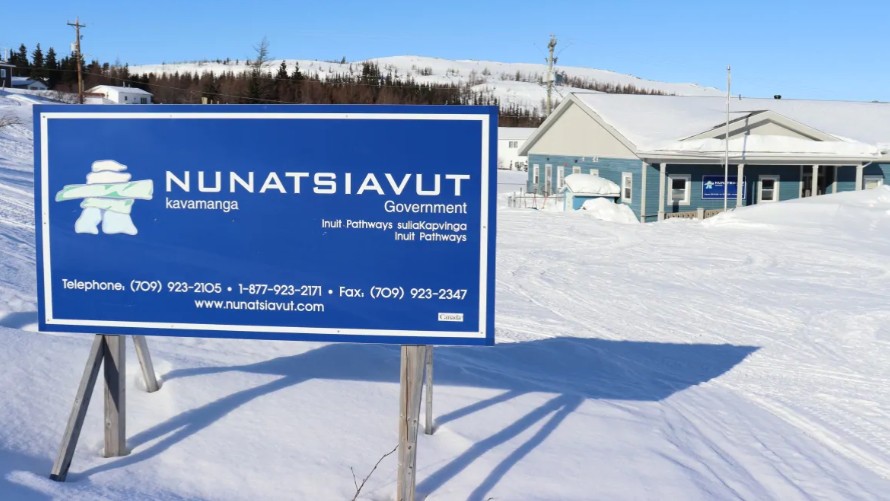 The government in Nunatsiavut, the Inuit region in the Atlantic Canadian province of Newfoundland and Labrador, is calling for an end to non-essential travel between Labrador Inuit communities as COVID-19 numbers continue to rise across the country. 
"It is important that we do whatever we can to control the spread of the virus," Nunatsiavut President Johannes Lampe said in a news release on Monday.
"We have received concerns that improved ice and snow conditions will see more people travelling to and from our communities by snowmobile. We are asking people to remain in their home communities, and to only leave if it is absolutely necessary and essential."
The Nunatsiavut Government says there's been 21 confirmed COVID-19 cases in Nain, a community of approximately 1,125 people. Sixteen people have recovered so far, leaving five active cases.
"There are no confirmed or presumptive cases in any other Labrador Inuit community," Lampe said. "Let's try and keep it that way."
Nunatsiavut's population of 2560 is spread out between five communities along the Atlantic coast: Nain, Hopedale, Makkovik, Postville and Rigolet.
There are approximately another 3,440 beneficiaries who live outside Nunatsiavut. 
Write to Eilís Quinn at eilis.quinn@cbc.ca
Related stories from around the North: 
Canada: Latest Nunavik data puts vaccination coverage for youth 12 to 17 years old at 48 per cent, Eye on the Arctic