Coercive diplomacy is back, says Norwegian FM as Russia announces drills in Nordic country's Economic Zone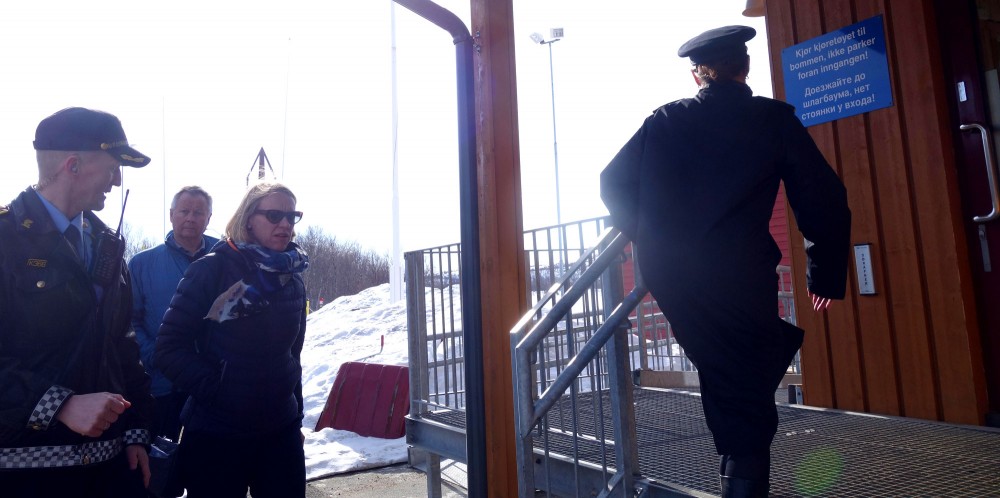 The Norwegian foreign minister warns against Russia's violations of international law and its use of military force. But she is careful about approaching Moscow over its planned missile shooting in the Norwegian Economic Zone.
It was a highly concerned foreign minister that this week took the stage at the University of Oslo. Anniken Huitfeldt was back at her alma mater where she in the early 1990s studied history. Back then, a new world of opportunities was opening with a democracy-oriented post-Soviet Russia.
Today, the situation is a very different.
"Attempts to do coercive diplomacy – threats of military force as a means of persuasion – is back in Europe," Huitfeldt said in her speech. "It has come quicker than we could have imagined [and] it will take time to assess, she added.
"After all, millions of us have grown up with peace on the European continent."
But Huitfeldt admits that "the signals have been there for some time," and that "actually, we should not be surprised."
FM stresses strong allegiance to NATO partners
Over many years, democracy in Russia has degraded and the poisoning and subsequent arrest of Aleksei Navalny and the closure of human rights organization Memorial are only two of many examples, she explained. She also underlined that the subject of history today is being gravely abused as a "tool for authoritarian leaders."
The foreign minister left no doubt about Norway's position and expressed unequivocal support to Ukraine.
"We do not negotiate over international law and basic rules of conduct," Huitfeldt told the university students and added that "our support for Ukraine's sovereignty and territorial integrity is unconditional."
She also underpinned Norway's strong allegiance to its NATO partners and made clear that her country's Armed Forces will step up military training in the North. That includes Cold Response, the major exercise coming up in March this year.
"Norway is NATO's eyes and ears in the North," she underlined. At the same time, she highlighted that Norwegian government policy aims at both deterrence and reassurance in relationship with Russia.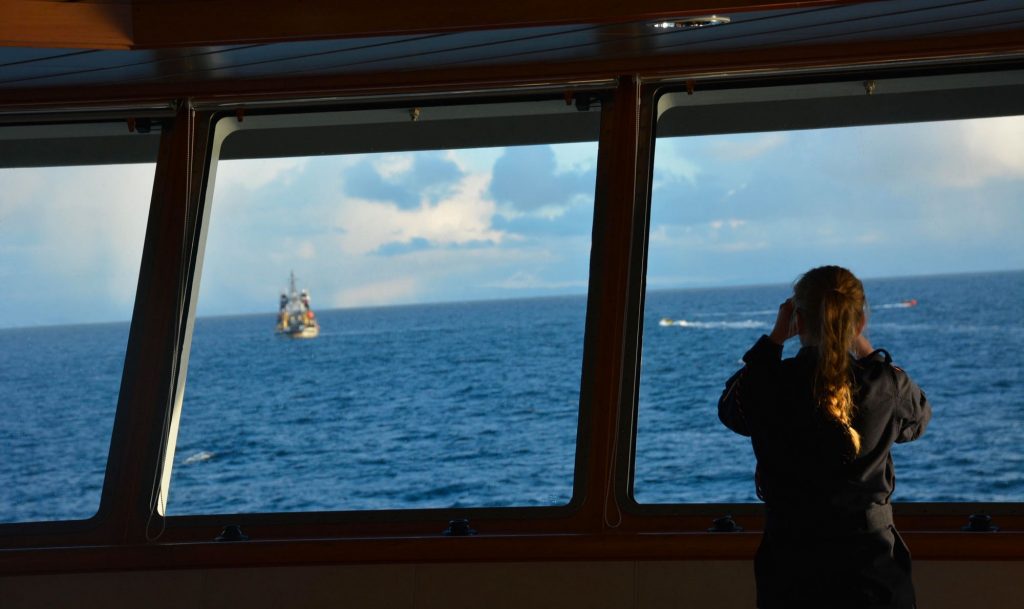 For several decades, Norway has had self-imposed restrictions on  allied military exercises in its northernmost Finnmark region and foreign bases on its soil.
Instead the Norwegian defense concept leans on rapid reaction from allied forces in cases of crisis and war, and allied exercises on Norwegian territory.
Huitfeldt also strongly defended the new SDCA defense agreement with the USA, arguing that it allows the Americans to invest in inftrastrucure enabling rapid allied reinforcements in case of crisis.
Huitfeldt's speech in Oslo comes less than two weeks after Prime Minister Jonas Gahr Støre spoke at the Tromsø University about the increasingly troublesome relationship with neighboring Russia. An additional Russian incursion in Ukraine will have implications also in the North, Støre underlined.
Russian military build-up of forces around Ukraine is followed by large-scale exercises also in the North. On the 16th of February the Northern Fleet launched drills that involve more than 20 vessels. Among them is battle cruiser Pyotr Veliky.
Ahead of the drills, Russia issued the largest ever warning zone in Norwegian part of the Barents Sea. Missile shooting will be conducted in the area in the period 16-22 February, a NOTAM (Notice to Airmen) reads.
Concerns for fishing industry
The warning zone also applies for ship traffic and stretches from the Varanger fjord in the east almost to the Bear Island in the northwest. It has major implications for Norwegian economic activity in the area.
The Norwegian fishing industry is frustrated.
"It is totally unacceptable that other countries' authorities can freely seal off large areas of our economic zone on short notice without any prior consultations or considerations with the fishery interests of the coastal state," says Sturla Roald from Fiskebåt, an interest organization of Norwegian fishing boat owners.
In a letter, he calls on Norwegian authorities to quickly address Russian counterparts with a request to reduce the extension of the warning zone.
However, the foreign ministry appears not eager to follow up the request. In a comment to NRK, ministry spokesperson Ane Haavardsdatter Lunde says that she "takes notice" of the letter from the fishing boat owners. "This is an issue that Fiskebåt has addressed with Norwegian authorities also on previous occasions," she says.
Also the Barents Observer has requested comments from the Foreign Ministry on the Russian exercises in the Norwegian Economic Zone. However, the requests have remained without answers.
Related stories from around the North: 
Canada: Potential Canadian Northern Corridor would present unique security challenges and opportunities, say researchers, Eye on the Arctic
China: Russia and China to deepen cooperation in the Arctic, Eye on the Arctic
Finland: Nordic fighter jet exercises underway inside Arctic Circle, The Independent Barents Observer
Iceland: Nordics should aim for common approach to China's Arctic involvement says report, Eye on the Arctic
Norway: Russia showed "more caution and restraint" in Arctic over past 18 months, says Norwegian intelligence, The Independent Barents Observer
Russia: Northern Fleet stages war games to protect Arctic shipping, The Independent Barents Observer
Sweden: Nordic military cooperation takes shape with common uniforms, The Independent Barents Observer
United States: Putin, Biden talk Northern Sea Route, The Independent Barents Observer