Russia and China to deepen cooperation in the Arctic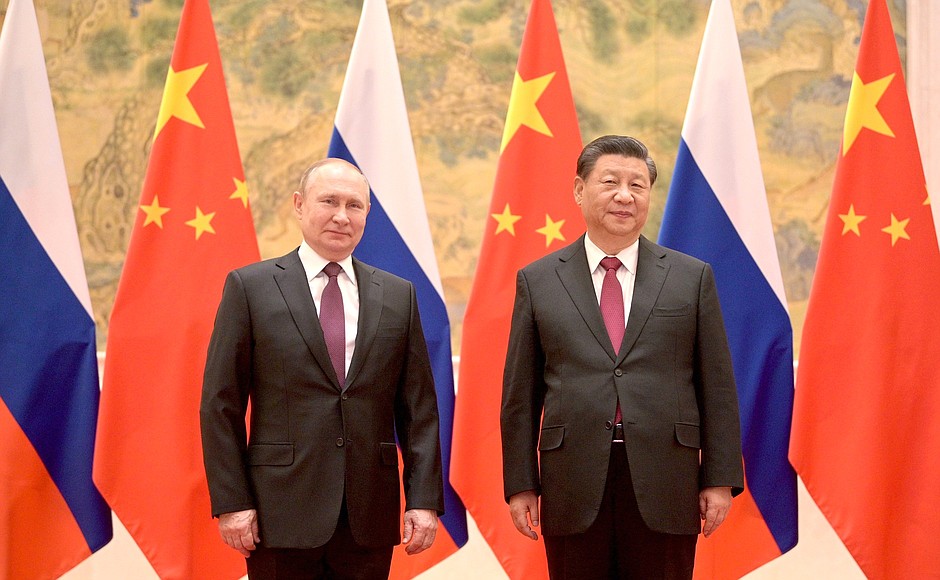 Russia and China agreed to continue cooperating on "the sustainable development of the Arctic" as part of a deep strategic partnership.
In a joint statement issued Friday, Chinese President Xi Jinping and Russian President Vladimir Putin made several references to the Arctic.
"The sides agreed to continue consistently intensifying practical cooperation for the sustainable development of the Arctic", reads the press release.
They also mentioned their desire to intensify "practical cooperation between the Eurasian Economic Union (EAEU) and China in various areas" and promote "greater interconnectedness between the Asia Pacific and Eurasian regions". The EAEU is an economic union of post-Soviet states located in Eastern Europe, Western Asia and Central Asia. It consists of Belarus, Kazakhstan and Russia.
Through the EAEU, China and Russia say they want to pursue the building of "the Greater Eurasian Partnership in parallel and in coordination with the Belt and Road construction". The Greater Eurasian Partnership envisions mutual influence of China and Russia spanning a region from East Asia to the borders of the European Union.
To achieve such cooperation, both countries are counting on the Belt and Road Initiative, a Chinese project launched in 2013 to strengthen trade ties with the rest of the world. It devotes significant spending to infrastructure development in dozens of countries around the world. The project also involves the Arctic, where China wants to develop shipping lanes opened up by global warming.
"China hopes to work with all parties to build a 'Polar Silk Road' through developing the Arctic shipping routes," stated a 2018 document released by the State Council Information Office, according to Reuters.
This idea of developing Arctic sea routes was also included in Friday's joint statement.
"The sides call upon all countries to strengthen cooperation in sustainable transport, actively build contacts and share knowledge in the construction of transport facilities, including smart transport and sustainable transport, development and use of Arctic routes." China/Russia joint statement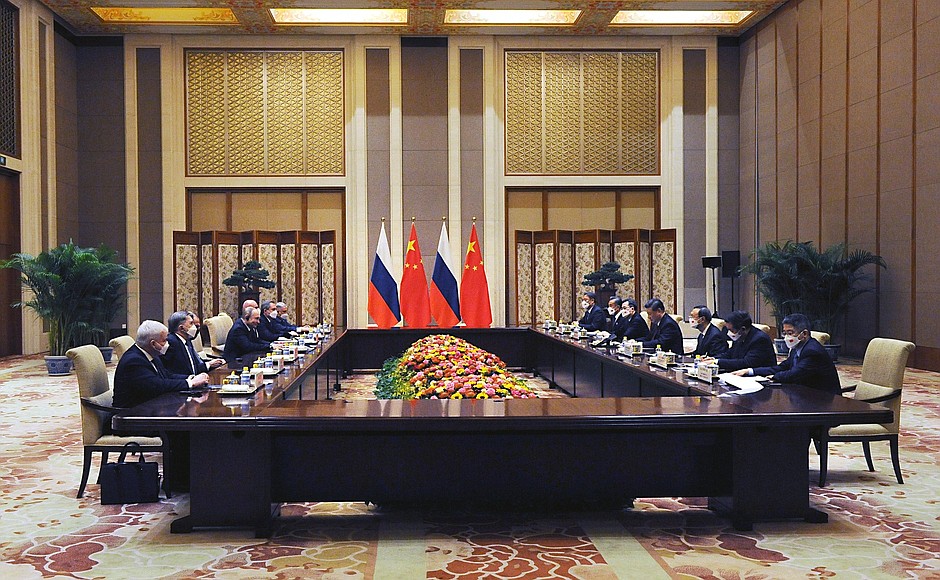 Besides the Arctic, the joint statement highlighted a new relationship between Russia and China, said to be superior to any political or military alliance of the Cold War era.
"Friendship between the two States has no limits, there are no 'forbidden' areas of cooperation," declared the two leaders in the statement.
They announced their intention to collaborate in many areas, including military-technical cooperation, mutual recognition of coronavirus vaccines, space, climate change, artificial intelligence, and control of the Internet.
The agreement is the most detailed and assertive statement of Russian and Chinese determination to work together – and against the United States – to build a new international order based on their own interpretations of human rights and democracy, writes Reuters.
Both leaders met in Beijing before taking part in the opening ceremony of the 2022 Winter Olympics.
Following the meeting, the Chinese president mentioned his intention to increase bilateral trade to 250 billion US dollars when Vladimir Putin talked about promoting the use of national currencies in mutual settlements.
Related stories from around the North: 
Canada:  44 per cent increase in unique ships entering Canada's Northwest Passage, says report, Eye on the Arctic
Estonia: Estonian president favorable towards Arctic railway project, cautious about future of Arctic shipping, Eye on the Arctic
Norway: Shipping, climate & business opportunities in the North: Q&A with the Arctic Economic Council, Eye on the Arctic
Russia: Putin praises China and paves way for stronger Arctic energy deal, The Independent Barents Observer
Sweden: Northern Sweden expects population boom from green investments, Radio Sweden
United States: New U.S. Arctic strategy focuses on 'day-to-day competition' with Russia and China, Radio Canada International