Int'l Inuit org releases protocols for researchers, institutions and policy makers in the Arctic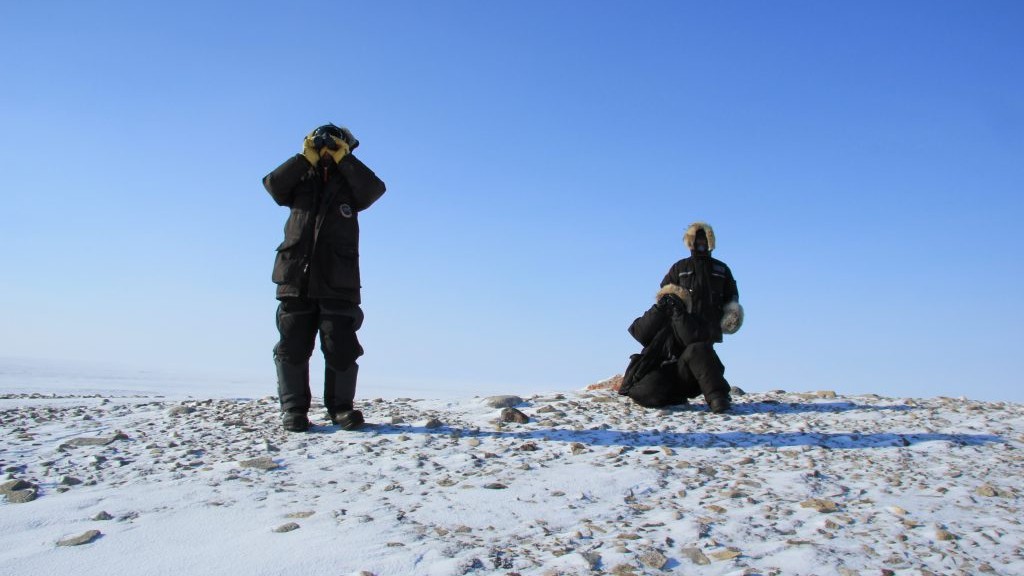 The Inuit Circumpolar Council (ICC) launched its protocols for researchers, institutions and policy makers in the Arctic on Friday saying it was an important step towards putting Inuit front and centre in global discussions about issues affecting their homeland. 
"We persist with the call for all others to recognize our status, rights, and role in relation to every issue of concern to us," Dalee Sambo Dorough, ICC's International Chair, said in a statement on Friday.
"The same is true for exercising our self-determination in relation to the "intricate knowledge" that [ICC's] founder, Eben Hopson, spoke of in 1977. This document lays out elements of the substantive and procedural foundation for engagement with Inuit and the diverse subject matter that affects every aspect of our lives as Inuit, including our knowledge."
The EEE Protocols
ICC has released eight guidelines in all:
'Nothing About Us Without Us' – always engage with Inuit 

Recognize Indigenous Knowledge in its own right  

Practice good governance 

Communication with Intent 

Exercising accountability – building trust 

Building meaningful partnerships  

Information, data sharing, ownership and permissions 

Equitably fund Inuit representation and knowledge
ICC represents the approximately 180,000 Inuit in Alaska, Canada, Greenland, and Chukotka, Russia.
The development of the Circumpolar Inuit Protocols on Equitable and Ethical Engagement (EEE Protocols) has been in the works for three years.
It was set out as a priority in ICC's 2018 Utqiaġvik Declaration, the document that outlines ICC's four-year priorities. 
To develop the protocols, ICC held virtual workshops with Inuit from across Inuit Nunaat (the Inuit homeland in Russia, Alaska, Canada and Greenland).
The body also consulted Inuit sources as well as Inuit-produced rules, laws, values, guidelines, and principles that could inform the eventual protocols. 
What is Indigenous knowledge?
"Indigenous Knowledge is a systematic way of thinking applied to phenomena across
biological, physical, cultural and spiritual systems. It includes insights based on
evidence acquired through direct and long-term experiences and extensive and
multigenerational observations, lessons, and skills. It has developed over millennia
and is still developing in a living process, including knowledge acquired today and in the
future, and it is passed on from generation to generation. Under this definition, it is
recognized that Inuit Knowledge is a way of life. It goes beyond observations,
ecological knowledge, and research, offering a unique 'way of knowing'."
-Utqiaġvik Declaration 2018 
'We don't know what they are about to do and never hear of their research results '
The initiative was in response to increasing concerns from Inuit communities as the Arctic increasingly attracts international attention because of climate change, resource development and scientific research.
Communities flagged several issues:
non-Inuit disregarding or having a lack of understanding about the complexity of Inuit

knowledge

lack of support for Inuit to be involved in decision-making

research fatigue 

lack of investment in community-based knowledge management

lack of funding for Indigenous knowledge research and the involvement of Indigenous knowledge holders in planning and implementation.

researchers, organizations, policy- and decision-makers, making use of Inuit knowledge without crediting communities or individuals
"Every spring, we see groups of researchers coming into our village or town," Kuupik V. Kleist of ICC Greenland said. "We don't know what they are about to do and never hear of their research results either. They and we would gain in following the EEE Protocols."
Importance of targeting decision makers
Besides researchers and scientists, ICC, which is also a permanent participant on the Arctic Council, says the wider global community is also an important audience for the protocols.
"Organizations and institutions such as the Arctic Council and agencies of the United Nations are a key audience for ICC," Monica Ell-Kanayuk, president of ICC Canada, said.
"The development of these international protocols for the ethical and equitable engagement of Inuit communities and Indigenous knowledge is fundamental to advancing our governance and our future engagement with international fora."
The complete protocols and directives will be posed on the all the ICC websites, including on ICC-Canada.
Write to Eilís Quinn at eilis.quinn(at)cbc.ca
Related stories from around the North:
Canada: Indigenous wildfire knowledge to be key part of new Arctic Council project, Eye on the Arctic
Finland: What a Saami-led salmon rewilding project in Arctic Finland can teach us about Indigenous science, Eye on the Arctic
Russia: Oral histories unlock impact of climate change on nomadic life in Arctic Russia, says study, Eye on the Arctic