Paper mill in Finnish Lapland set to become textile recycling plant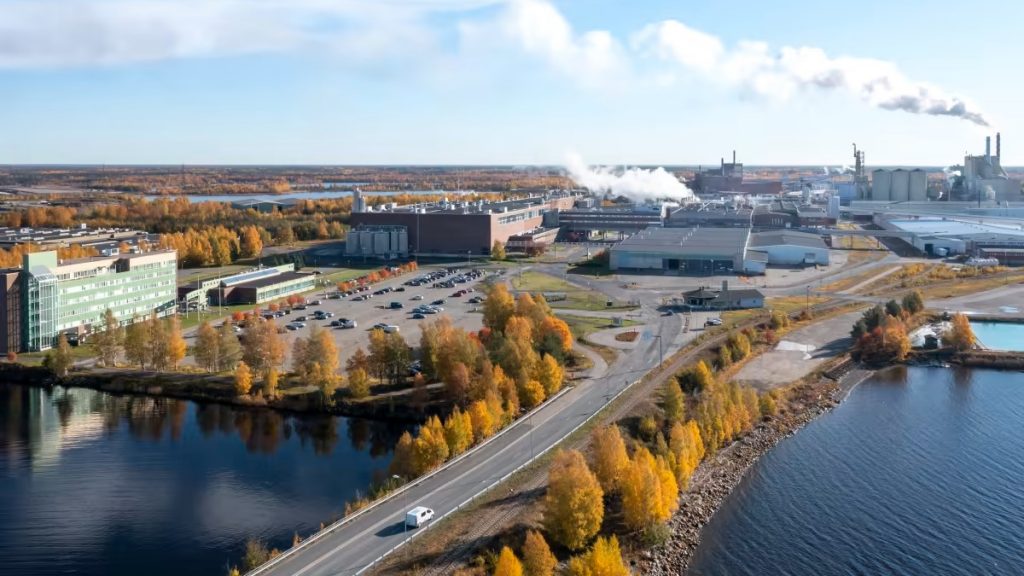 The repurposing of the factory in Kemi will create some 270 new jobs.
Stora Enso's former Veitsiluoto mill in the city of Kemi in Finnish Lapland is set to receive a new lease of life following the factory's closure in 2021.
Textile waste processing company Infinited Fiber has announced plans to invest some 400 million euros in converting the old paper mill into a textile fibre production plant.
The company's recycled fibre technology converts cellulosic materials, such as used cotton clothing, into recycled fibre that is biodegradable and free of microplastics. Textiles made from the recycled material can be repurposed similarly to cotton textile waste.
"Nothing new needs to be grown when we make the most of what's already in circulation. Our technology can turn trashed textiles, that would otherwise be landfilled or burned, into something truly valuable," the company website (siirryt toiseen palveluun)reads.
Infinited Fiber's clients include well-known global fashion companies such as Adidas, Patagonia and Tommy Hilfiger.
"The Veitsiluoto area has many strengths to support future business, especially due to its location by the sea, the existing infrastructure and a skilled workforce," company founder Petri Alava said in a press release.
Full production by 2025
According to Infinited Fiber, the plant, which is set to be in full production by 2025, is expected to create at least 270 new jobs in Veitsiluoto. The closure of the Veitsiluoto sawmill had put some 670 jobs on the line.
Stora Enso will only be leasing part of the factory to the textile producer.