Really? Alaska in play in presidential race?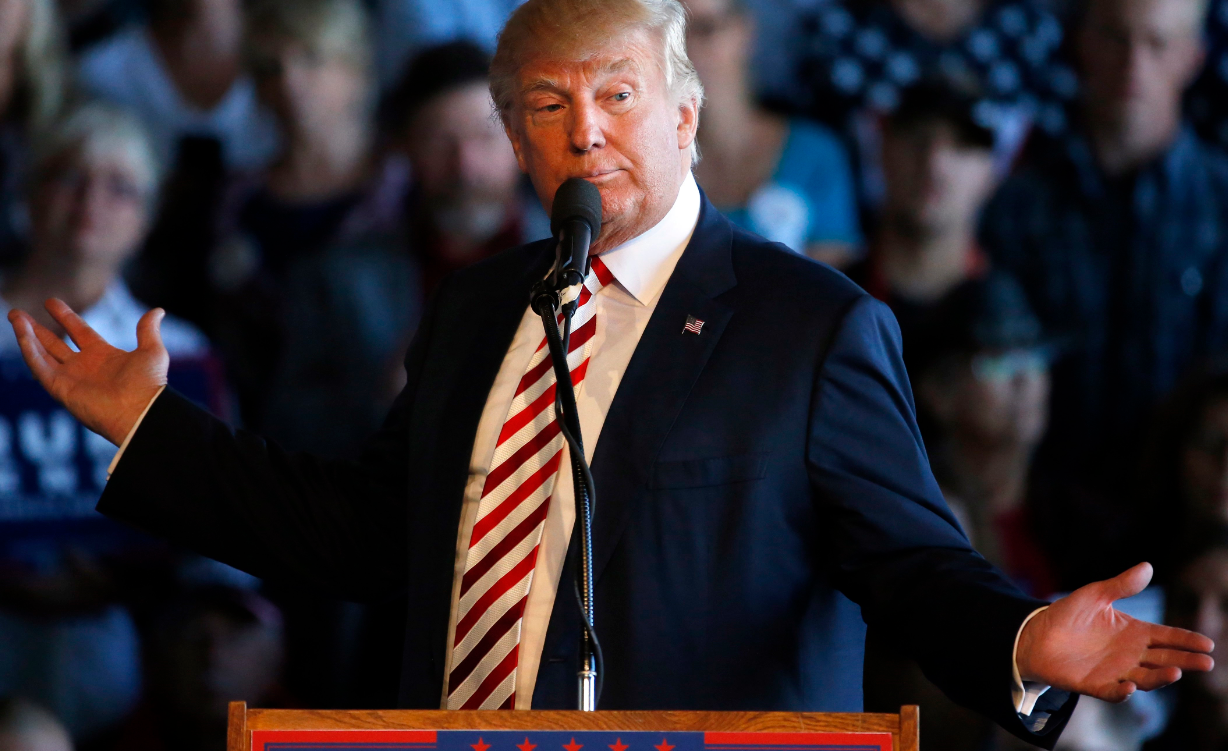 In the presidential race, Alaska has not voted for a Democrat since Lyndon Johnson in 1964.
But national pundits say even red states like Alaska are in play now, as Republican Donald Trump's path to victory is increasingly uncertain. One poll of Alaskans shows Trump and Clinton neck-and-neck.
Pollster Celinda Lake, of Lake Research Partners, found.
Trump was just one point ahead of Clinton last week. But don't read too much into that.
"No. Alaska's not turning blue," Lake said, laughing at the suggestion. "But Alaska's very independent.  And they are expressing that sentiment again."
Lake is a Democratic pollster. Her list of past clients includes Bill Clinton, Joe Biden and Mark Begich.  The statisticians at the politics blog FiveThirtyEight give her high marks for accuracy. Compared to an August poll, Lake found Trump dropped just one point, from 38 percent to 37 percent, but Clinton really gained six points, to 37 percent.
"She took from (Libertarian Gary) Johnson, primarily, and also from 'undecided,'" Lake said. "And she picked up, ironically, with men. She's now at 32 percent with men, and she's winning women."
(Her sample was 500 likely Alaska voters, interviewed by phone, including cell phones. Margin of error: 4.4 percent. She said she couldn't disclose the sponsor. The Alaska Democratic Party released a portion of her results. U.S. House candidate Steve Lindbeck is one of Lake's clients.)
Alaskan realities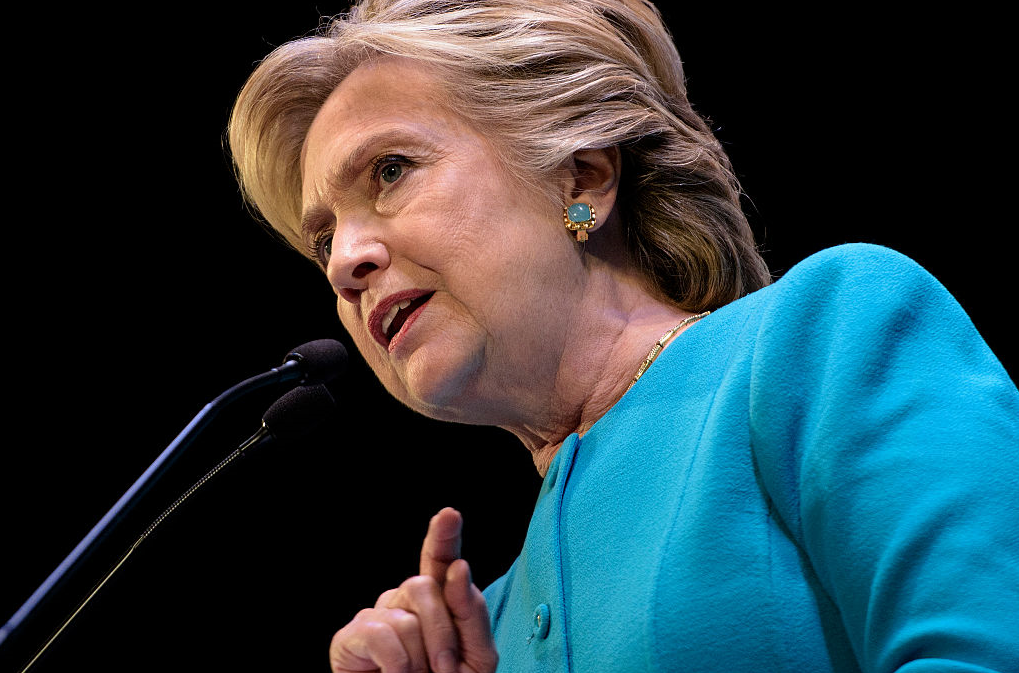 Alaska has a strong libertarian streak, but that doesn't seem to be helping Johnson. Lake says Alaska's fiscal crisis may be the reason.
"I think it's bad times in Alaska," she said. "And people think it should be very serious leadership. Qualified leadership. I think also that you all in Alaska understand foreign policy better than a lot of places. And you understand the danger, the international danger, of somebody with Trump's temperament."
Republican political consultant Art Hackney says he doesn't doubt Lake's findings that the race is tight.
"Celinda does not play games with polls. She's a very credible pollster," Hackney said. "So do I think that's accurate? My inclination would be yes."
Hackney says he can't imagine Clinton doing well among Republican voters in Alaska. She has, for instance, come out against offshore Arctic drilling. Don't mistake Hackney for a Trump fan, though.
"There's no other way to put it: I'm mortified by all my choices," he said. "But certainly never in a million years could I support Hillary for her positions in Alaska."
Poll challenges
Hackney is working on Congressman Don Young's re-election campaign. He doesn't think negative feelings about Trump will depress the Republican vote to the point that it hurts Young. He's more worried about some of Trump's ardent supporters, who might not understand that it was Alaska's U.S. senators who asked Trump to step aside after the video surfaced of Trump's crude comments about women. Hackney says Young just condemned Trump for the comments, but didn't ask him to quit the race.
"We're already dealing with people who are calling in to talk radio in Fairbanks, thinking that Don took the same stand that Lisa and Dan did, and he did not," Hackney said.
Another Republican consultant, Cale Green, isn't so convinced of Lake's poll. He says pollsters tend to miss a wary population of Alaskans that skews right but is hard to reach.
These are "people who don't want to answer your questions, who are paranoid about people asking them questions, who don't answer their phones," said Green.  "Who might not even have phones."
Voter dismay
Green says voter dismay is a big factor in this election, but it's hard to say how it will cut, for or against, Clinton or Trump. At this point, Green can't say how it cuts with him, and he says Johnson, the Libertarian, doesn't seem to have a good grasp of the issues.
"As an American, I can't vote for Donald Trump," Green said, citing the value placed on religious liberty. "As a Republican, I can't vote for Hillary Clinton. And as a sane human being who likes reason above all other things, I can't vote for Johnson."
Trump's Alaska campaign coordinator, Jerry Ward, says the campaign's internal polls show Trump is ahead in Alaska by a comfortable margin.
"I believe we're going to (win) Alaska, along with 44 other states," Ward said. "I think it's going to be a landslide. I believe the American public has woken up and they are not going to let their country be destroyed."
So far, on many political forecasts in the presidential race, Alaska is still shown as solid red.
Related stories from around the North:
Canada:  Canadian Inuit leader to advise government on Arctic, Eye on the Arctic
Finland:  Finland set to chair Arctic Council as member relations sour, Yle News
Greenland: Inuit in Canada and Greenland seek control of marine oasis, Radio Canada International
Iceland:  Iceland won't back down on sanctions against Russia, The Independent Barents Observer
Norway: Norwegian MP urges collaboration with Russia, The Independent Barents Observer
Russia: How did the Russian Arctic vote?, The Independent Barents Observer
Sweden:  Land, water rights big issues in Sweden's Sami elections, Radio Sweden
United States: Climate, politics and the question that just won't die: Arctic Council meeting winds up in Maine, Eye on the Arctic