Northern Fleet sabotage-reconnaissance group eliminated, claims Ukraine Intelligence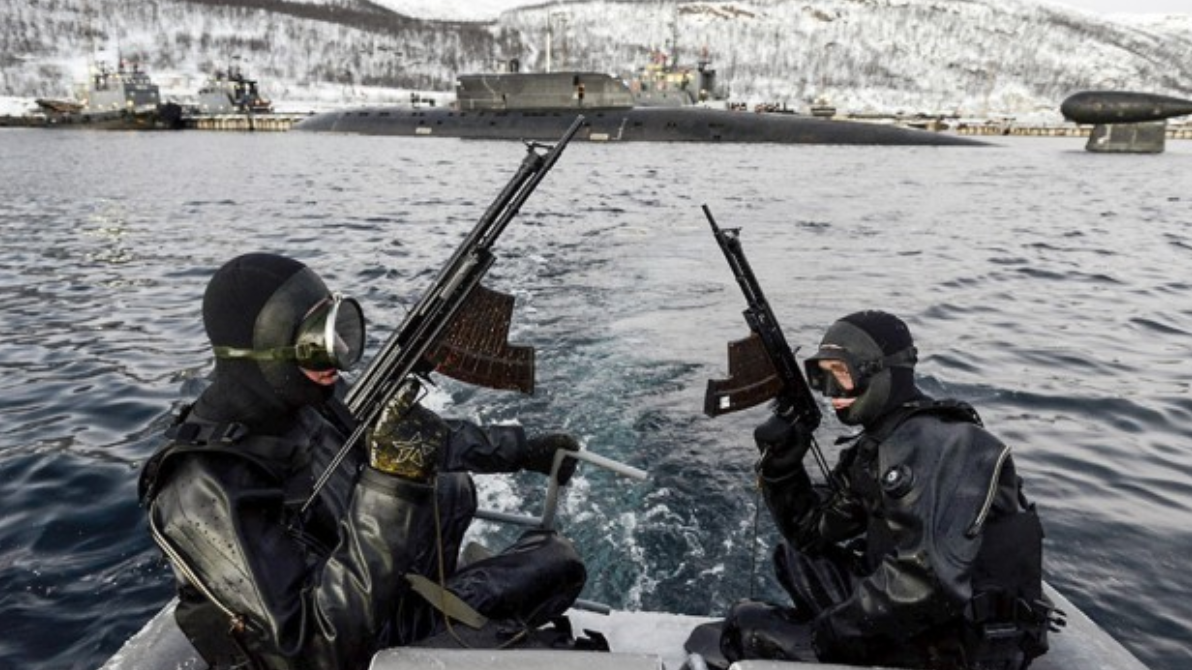 It is the Defense Intelligence Agency of Ukraine's Ministry of Defense that posted the information via its Telegram channel on Monday. The agency added a video on its YouTube channel allegedly showing captured weapons, ammunition and communication gear from the Russian special sabotage group.
The video includes an interview with a wounded platoon commander of the group now under treatment at a hospital in Ukraine. Monday evening, the information is widely reported by Ukrainian media.
The captured wounded soldier said his group was gathered in Pechenga for the operation. Pechenga is the region near Russia's border with Norway and home to both the 61st Naval Infantry Brigade and the 200th Motorized Rifle Brigade, both previously known for operations in Ukraine.
"We were gathered in Pechenga for the operation. We were sent through Belgorod. We entered the territory of Ukraine, then immediately taken to the village" …
"In the first few days, we lost almost everyone."
Then he confirms his belonging to the Special Underwater Forces unit 69068 [in Vidyaevo].
"… but I was transferred to Pechenga, this is the marines."
Russia's Northern Fleet has several so-called underwater special detachment groups. These are marines trained for reconnaissance and sabotage operations behind enemy lines.
The Barents Observer has previously reported about how these groups are training anti-terror operations at submarine bases on the coast of the Barents Sea, including Vidyaevo which is home to multi-purpose nuclear-powered subs, including the Sierra-class.
"36 occupiers were destroyed"
According to the claims of the Ukrainian Intelligence Agency, the group now eliminated is from Vidyaevo, the submarine base that made it to the world headlines in August 2000 when the Oscar-II class submarine "Kursk" sank in the Barents Sea killing all 118 crew members.
"36 occupiers were destroyed," the agency said, adding that "many received injuries of varying degrees of severity."
The Russian soldiers were taken out by the reconnaissance group "Kedr" of the Main Intelligence Directorate of the Ministry of Ukraine.
Russia launched the massive military attack on Ukraine on February 24 in what the Kremlin at home is covering as a 'special military operation.'
Few domestic media reports are published about the massive losses of Russian soldiers. The British Armed Forces this weekend said losses were believed to be as high as 50,000 killed or wounded, Radio Free Europe reported.
The Barents Observer had no further possibility to confirm or disprove any of the information provided by any officials.
Related stories from around the North:
Finland: Russia eases border restrictions, but crossings to Finland still restricted, Yle News
Norway: More Russian GPS jamming than ever across border to Norway, The Independent Barents Observer
Russia: Strengthen border to Nordic countries, says secretary of Russia's Security Council, The Independent Barents Observer.