Blog: Wildfires and ice – heatwaves put spotlight on the Arctic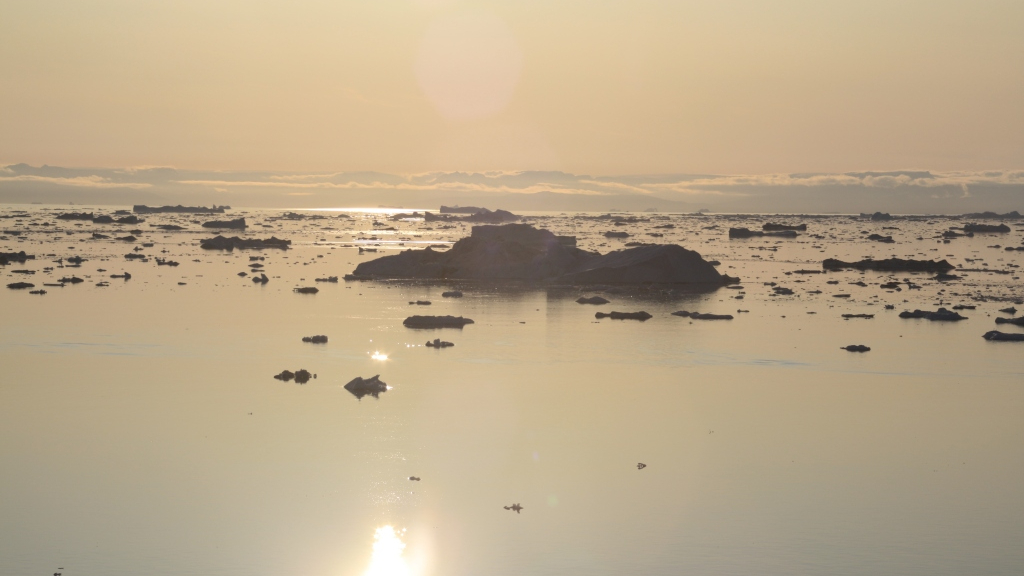 Rarely have I heard the Arctic being mentioned so often in the media as in this hottest of summers. I wish the reason was a positive one. Alas. Disastrous events well south of the Arctic have drawn attention to the far North.
Spain, Italy, Portugal and Greece have been battling drought and devastating fires. A scorching heat-wave has wreaked havoc. Even in Germany, unprecedented forest blazes are dominating the headlines.
Firefighters evacuate dozens of people from towns near the Bohemian Switzerland National Park on the Czech Republic's border with Germany as a wildfire raged out of control https://t.co/0nG4nRWzKi

— Bloomberg Green (@climate) July 26, 2022
Farmers are predicting low harvests because of persisting drought conditions.
The UK, normally better known for its windy, wet and changeable weather, has seen record temperatures, soaring to 40°Celsius.
A 40°C heatwave in the UK is almost impossible without climate change.
The recent event would have been closer to 36°C in a world before we started burning fossil fuels.
Next time the weather behaves similarly it might be 41°C, with more areas above 40°C.https://t.co/65jrSsls9I pic.twitter.com/doZCS7htn3

— Ed Hawkins (@ed_hawkins) July 29, 2022
In Carbon Brief's newly published State of the Climate 2022 report, Zeke Hausfather writes:
"June 2022 saw the warmest temperatures on record over the world's land areas – and record–breaking heatwaves have swept across the northern hemisphere, particularly continental Europe, the UK, China and parts of the US."
State of the climate: 2022 on track for a summer of extreme heat
The year as a whole will probably "only" go down in records as "the fifth warmest year on record" in most datasets, with global temperatures being pushed down due to a "persistent "double dip" La Niña event that has brought cooler ocean waters to the surface in the tropical Pacific", Hausfather explains.
However, "even with 2022 not setting a new record, the world will have experienced its eight warmest years on record in the past eight years." And, as the author reminds us, while climate scientists often focus on global average temperature changes, no one lives in the global average: "Land temperatures can be more representative of the climate changes most people experience and, on land, June 2022 saw the warmest temperatures since records began in the late 1850s."
State of the Climate: 2022 on track for a summer of extreme heat | @hausfath

Read here: https://t.co/g8QusrTYDA pic.twitter.com/4bBsdYMVzy

— Carbon Brief (@CarbonBrief) July 27, 2022
Attention shifts to the Arctic
At first sight, it might look like a paradox: the heatwaves and related fires and drought have brought the distant Arctic into the media, as the world seeks the causes and the background.  In an explainer for Reuters, Daniel Trotta writes:
"The Arctic is warming three to four times faster than the globe as a whole, meaning there is ever less difference between northern temperatures and those closer to the equator."
"That is resulting in swings in the North Atlantic jet stream, which in turn leads to extreme weather events like heat waves and floods", Trotta goes on, quoting Jennifer Francis, senior scientist at the Woodwell Climate Research Center.
The #Arctic is warming up, what we now know to be 3⃣ times faster than the global average.

This does not merely impact the melting Arctic ice but has global consequences.

The #JetStream is for example becoming weaker, as @JFrancisClimate of @WoodwellClimate details here ⬇️ pic.twitter.com/dha18TtGJD

— Arctic Circle (@_Arctic_Circle) June 28, 2021
That is the science simplified, in a nutshell. The "wavy" or "meandering" jetstream, influenced by changes in the Arctic, means intense heat lingers, gets stuck over some areas.
Kai Kornhuber, a researcher at Columbia University and co-author of a study recently published in Nature Communication explains in an interview with Axios:
"What we're seeing right now is a slowdown of midlatitude circulation in summer," This makes heat waves last longer, he says. "The longer they last the more intense they get."
Where most media editors would once have said: "heatwaves? What's the Arctic got to do with it?", TV, radio, newspapers and social media are now explaining how the warming Arctic plays a key role in the development of extreme weather such as these heat-waves currently disrupting life and livelihoods around the globe.
The Arctic Sea Ice
One key factor is changes to the ice that forms over the Arctic Ocean. July 15th was Arctic Sea Ice Day, created by the conservation group Polar Bears International (PBI) to "spark actions and conversations that bring attention to the rapidly melting Arctic ecosystem, why it matters, and how people around the globe can slow this warming trend."
Climate scientist Dr. Zachary Labe, a postdoctoral research associate in the Atmospheric and Oceanic Sciences Program at Princeton University and at NOAA Geophysical Fluid Dynamics Laboratory (GFDL) considers the "state of the sea ice" in a blog for this year's Arctic Sea Ice Day. It does not make happy reading:
"Due to human-caused climate change, we are witnessing large changes in this natural cycle of Arctic sea ice growth and melt. In fact, the thickness of Arctic sea ice in some regions has thinned by nearly 2 meters (or 66%) since the middle of the 20th century. Meanwhile, the extent of Arctic sea ice during September is declining at a rate of 13% per decade—or approximately shrinking by the size of the state of South Carolina!", the ice expert explains.
#Arctic sea ice extent has already fallen below what used to be the average annual minimum in the 1980s… The "melt season" typically ends in early/mid September.

[*Small differences will exist between different datasets] pic.twitter.com/Hr5jjqyNM6

— Zack Labe (@ZLabe) July 28, 2022
The white surface of the sea ice ice reflects heat from the sun back into space, helping to cool the earth, a process known as the albedo effect. The darker ice-free water holds more heat. This is one of the best-known "feedback loops", a self-reinforcing process, in which climate change affects a factor (in this case the sea ice), which then in turn leads to more warming.
Although Labe and his colleagues do not expect new records this year on account of natural variability, the long-term trend is clear:
"As I write every year on this blog, I am a climate scientist, but I continue to be alarmed by the speed and number of far-reaching effects of climate change in the Arctic," Labe writes.
The Greenland ice sheet
Between June 15 & 17, the #Greenland Ice Sheet experienced an extensive melt event, losing about 6 billion tons per day. This is enough to "cover West Virginia in a foot of water—4 inches per day, roughly," said Ted Scambos of @CIRESnews. @USATODAY: https://t.co/NjUtwQI8qv

— National Snow and Ice Data Center (@NSIDC) July 25, 2022
The Greenland Ice Sheet saw a sharp rise in the rate and extent of melting in late July, with 18 billion tons of water running into the North Atlantic in just three days. Satellite photos show melt ponds dotting the ice cover, particularly near the coasts.
Ted Scambos, a senior research scientist at the University of Colorado's Earth Science and Observation Center and National Snow and Ice Data Center said in an interview with USA TODAY the spike in ice loss that occurred during the July 15-17 period "sent enough water careening off the ice sheet to fill 2.4 million Olympic-sized swimming pools" or "cover West Virginia in a foot of water – 4 inches per day, roughly" .
Melting ice from Greenland's mighty ice sheet is the top annual contributor to global sea level rise. The extent and speed of ice melt here will determine the future of coastal cities around the globe.
As well as leading to sea level rise, the influx of fresh water to the salty ocean changes currents and circulation, which also play a major role in influencing the climate.
[Blog] Business as usual for fossil fuels as polar ice melt bodes more climate chaos in 2022
Is anybody listening?
At a press conference ahead of the Glasgow COP26 at the end of last year, renowned scientists warned that drastic reductions in greenhouse gas emissions were required to slow ice loss and avert sea level and weather catastrophe.
[Blog] Greenland to Glasgow: Arctic SOS to Climate COP26 as scientists demand urgent action to slow ice loss and avert sea-level and weather catastrophe.
Keeping to a lower Paris agreement pathway could preserve a lot of the world's ice, they insist. The amount by which the world reduces greenhouse gas emissions has huge implications for how much the ice sheet will lose.
"The more the carbon emissions are limited, the slower the ice will be lost, so we are effectively applying brakes to the system – and that's buying time", said Greenland expert Jason Box from GEUS (The Geological Survey of Denmark and Greenland).
Research shows the ice sheet is very sensitive to which climate pathway is followed, Ruth Mottram from the Danish Meterological Institute (DMI) explained at the same briefing. The lower emissions, the lower the warming in the Arctic and the lower the melt we will see.
Alas, the COP did not lead to the results needed to halt Arctic and global warming, in spite of urgent pleas from scientists and three ex UNFCCC chiefs: Christiana Figueres, Yvo de Boer and Michael Zammit Cutajar.
[Blog] Glasgow outcome: a COP-out for the Arctic – and the rest of the planet
30 years after the UN's climate secretariat UNFCC was founded, 50 years after the first key environment summit in Stockholm, the three warned in an op ed for The Guardian that governments had failed to act on climate change.
"Any further delay in concerted anticipatory global action on adaptation and mitigation will miss a brief and rapidly closing window of opportunity to secure a liveable and sustainable future for all," the climate leaders concluded.
"Science shows action this decade to reduce all greenhouse gases is critical. But the sum total of policies in place now will take us to a world hotter by 2.7C and perhaps a catastrophic 3.6C above pre-industrial levels," they warned.
Their appeal appears to have fallen on deaf ears – or has it been ignored or shifted to the back burner for reasons of expediency, resignation or desperation? To date, there is no sign of the urgent action we need to avoid those scenarios.
A recent study concludes that under a moderate future emissions scenario, by 2029 the planet has a two-thirds chance of temporarily exceeding warming of 1.5 degrees Celsius, even if all emissions cease on that date. If we continue on that trajectory, by 2057 there is a two-thirds chance that the planet will at least temporarily surpass warming of 2°C, the experts conclude.
For the Arctic ice, even temporary warming could have disastrous consequences, as it is one of the components of the climate system that respond quickly to global temperature changes.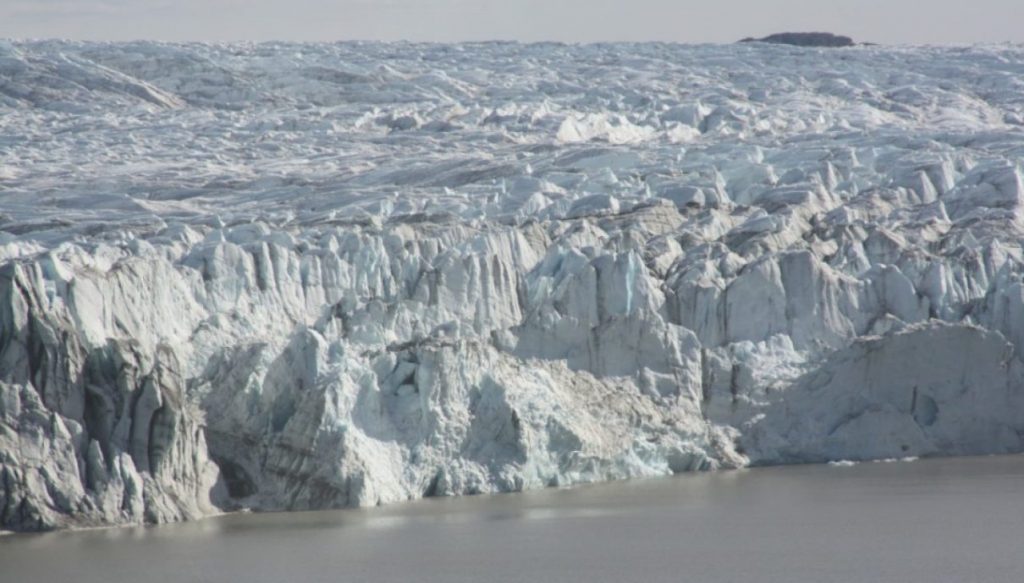 So where do we go from here?
Campaigners are warning that only a handful of countries have updated their emission reduction goals since last year's Cop26 summit. The Guardian reports that only 16 out of 197 member countries of the UN Framework Convention on Climate Change have updated their plans for how to meet climate goals – known as nationally determined contributions or NDCs.
Countries are expected to submit updated plans by 23 September.
Campaigners fear it may be hard to make progress at the Cop27 summit in Egypt in November when so many NDCs have not yet been updated.
Mia Moisio from NewClimate Institute told The Guardian she was alarmed at the lack of progress on new climate targets in 2022 . "Most major emitters seem to have no intention to update their NDC", she said.
Germany between floods and wildfires
Here in Germany, the heat-wave coincided with the first anniversary of the extreme rainfall and floods that shocked the country in 2021, with buildings submerged and roads and railway lines swept away. The loss of lives and destruction in this prosperous, highly developed area of technologically advanced and highly industrialised Germany increased public awareness here of the impacts of climate change.
An analysis by scientists at Germany's Potsdam Institute for Climate Impact Research (PIK) in December confirmed that last year's catastrophic flooding in Europe was not a one-off natural disaster, but a taste of things to come – and of our own making.
"Too dry, too hot, too wet: Increasing weather persistence in European summer", was the title of the study published in Nature. This summer, the "too hot" prediction has proved true.
Peter Hoffman from PIK, lead author of the study, based on a novel analysis of atmospheric images and data, forecast:
"This means that people, especially in densely populated Europe, will likely experience more and also stronger and more dangerous weather events. (…) Especially in summer, heat waves often last longer now (…) The longer these weather conditions last, the more intense the extremes can become (…)."
How right he was.
Russia's war on Ukraine
At the same time, the Russian war on Ukraine has produced an energy crisis that is having lasting impacts on climate policy, in several different ways.
Germany should speed up its energy transition by expanding renewable sources of energy, says German Economy and Climate Minister Robert Habeck.https://t.co/3C1rasWH9X

— dpa news agency (@dpa_intl) July 29, 2022
On the one hand, the necessity of becoming independent of gas from Russia has speeded up efforts to shift from fossil fuels to renewables. The German coalition government, including the Greens, is moving fast. But after decades of delay, this cannot happen fast enough to bring energy security in the short term – not even for the coming winter. This has led to the re-activation of coal- and lignite-fired power stations and the speeded-up construction of terminals to receive liquefied natural gas (LNG) from abroad. Paradoxically, it is a Green Party minister, Robert Habeck, who finds himself not only pushing the "Energiewende", the shift to renewables, including the rapid expansion of wind and solar power, but also (albeit temporarily – one hopes) – organising a fossil revival.
Climate Action Tracker, which provides independent analysis to policymakers, concludes: "This risks locking us into another high-carbon decade and keeping the Paris Agreement's 1.5°C limit out of reach".
On the positive side, more people than ever are reducing their energy consumption, and (admittedly here in wealthy Germany) talking about installing solar cells or collectors.
The risk to our lifestyle through the Ukraine war and resulting energy crisis is a major motivator. Fears of a winter without gas heating is doing what climate scientists and campaigners have been trying to do for decades.
The high price of fuel is another key factor encouraging people to turn down the temperature, take shorter showers, or use public transport instead of their own cars. A cheap rail ticket across the summer month has led to a boom in rail travel here in Germany. The question is how this can continue in the long term.
Learning from the pandemic
The Corona crisis forced us all to live a very different lifestyle for a time. We reduced consumption and greenhouse gas emissions. But when it came to post-pandemic economic recovery – we missed a huge opportunity. There was no lasting drop in emissions and pollution, and we did not fast-track the transition to renewables.
We run the risk of making similar mistakes with the Ukraine crisis. This could be the time when the world speeds up the transition to renewable energy. We have been made painfully aware of the dangers of being dependent on fossil fuels.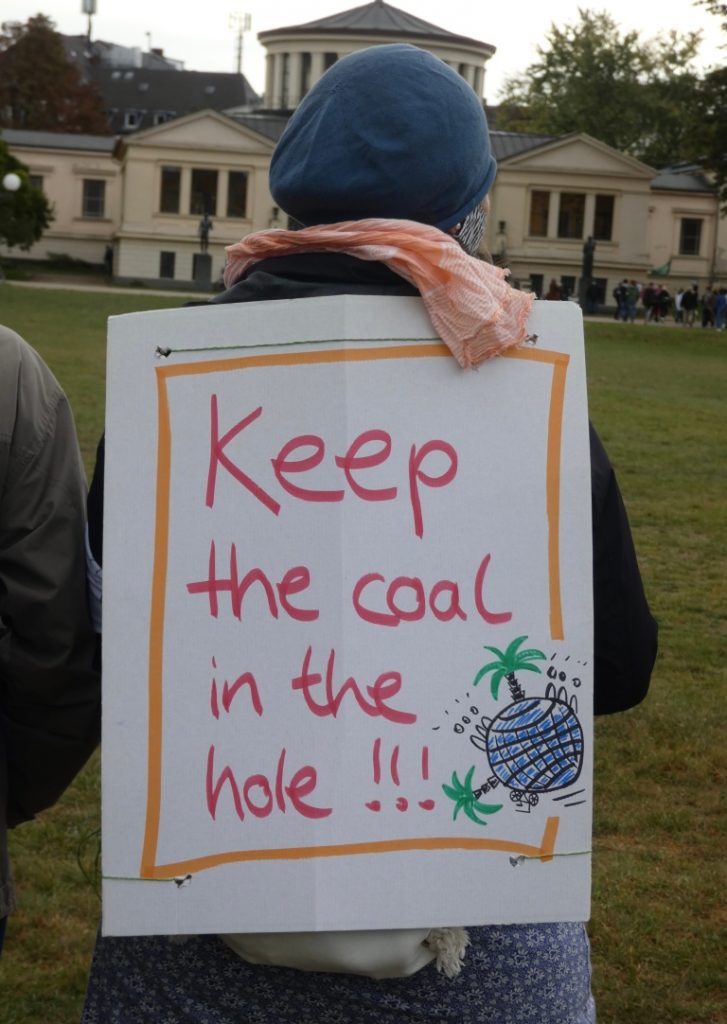 US President Joe Biden, at the head of the world's second-biggest emitter, has been considering formally declaring a climate emergency. This would give him additional powers to push his renewable agenda. The massive opposition in the US Congress illustrates the difficulty of persuading politicians the world over to pass and implement the legislation which could avert climate catastrophe in the face of opposition from big business and industry.
In an interview with BBC News, the US climate envoy John Kerry said the world was learning that green energy reduced inflation, lowered energy costs, created jobs and improved health and security.
These are the messages we have to get across to protect humanity and the planet as a whole from climate catastrophe. It is not easy to convince people to do things which are uncomfortable today in the interests of future generations.
This summer's scorching heat is bringing the message home in a direct and often painful manner to a lot of people who previously didn't care or didn't understand the risks of climate warming to their own lives – and life on the planet as a whole.
We all have to understand and communicate the benefits to health, environment – and the economy, people's own pockets, of halting climate change. Climate action is ultimately in all our interests – a win-win – and it's up to us.
Related stories from around the North:
Canada: As the Earth heats up, high-temperature records are being broken more often, CBC News
Greenland: Melting of Greenland glacier generating its own heat and accelerating thaw from base, says study, Eye on the Arctic
Norway: Heatwave across northern Scandinavia, The Independent Barents Observer
Russia: Record-breaking heat followed by extreme cold on Russian Arctic coast, The Independent Barents Observer
United States: Could melting Arctic sea ice be responsible for U.S. wildfires?, Eye on the Arctic