Worrisome discovery near North Pole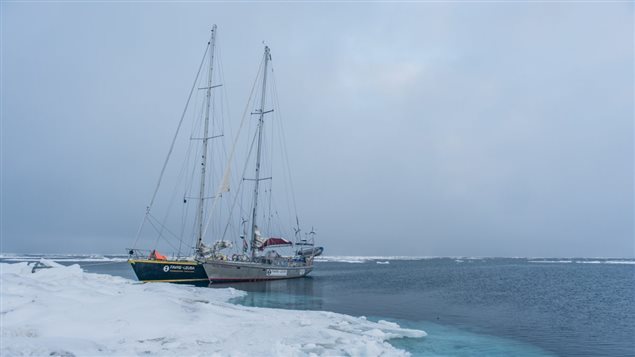 A British team of researchers aboard two small ice strengthened yachts have made a shocking discovery farther north than any ship has previously gone.
The team led by Arctic explorer Pen Hadow, found chunks of polystyrene waste sitting atop ice floes in the high Arctic just 1,000 kilometres from the North Pole.
Headed by Exeter University biologist Tim Gordon, scientists from the U.K.,  Norway, U.S, and Hong Kong are on a mission to sail to the North Pole making scientific observations along the way.
The plastic chunks were found in a region that had previously been permanently inaccessible to ships as the sea was covered year-round by ice.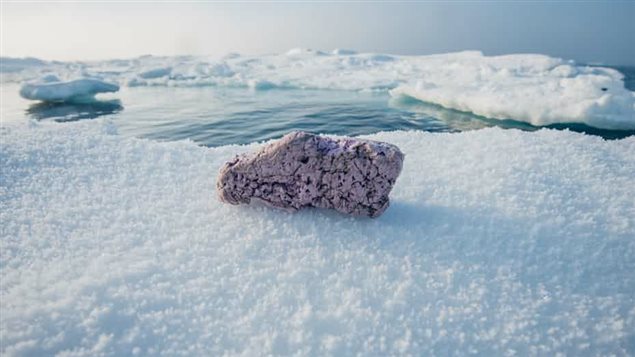 Gordon says the find of at least two large chunks of plastic foam is a worrying sign that melting ice is allowing pollution to drift into new areas in the high Arctic.
He also says that microplastics which have flowed from rivers into the Arctic had been frozen into the ice. With ice melting, they are now being released and will likely enter the food chain in the Arctic where they previously have posed little problem to the ecosystem.
The "Arctic Mission" also notes that the fact they have been able to penetrate so far north is due to global warming.
They say the environment has previously been protected by the year round ice, but if their two small 15-metre yachts can go this far north, it means the entire area is now accessible to human exploitation including commercial fishing ships.
This could bring a whole new range of problems to an environment previously protected by the cold.
The scientists are also studying the effects of human-created noise pollution, how sound travels through ice-covered and ice-free waters and how that might affect marine creatures such as narwhal and others that depend on sound to hunt for food and communicate.
Related stories from around the North:
Canada: Polar sea ice: growth in south, loss in north, Radio Canada International
Finland: U.S. pullout from Paris climate pact condemned by Finnish leader, Yle News
Greenland:Greenland earthquake and tsunami – hazards of melting ice?, blog by Irene Quaile, Deutsche Welle
Norway:As Arctic weather dramatically changes, world meteorologists take on more joint forecasting, The Independent Barents Observer
Russia:Environmental group Aetas declared 'foreign agent' in Russia, The Independent Barents Observer
Sweden:Sweden could be a model of sustainability, says environment professor, Radio Sweden
United States: Lack of sea ice has deep impact on wildlife and upcoming weather in Alaska, Alaska Dispatch News