Norway maintains presence in Arkhangelsk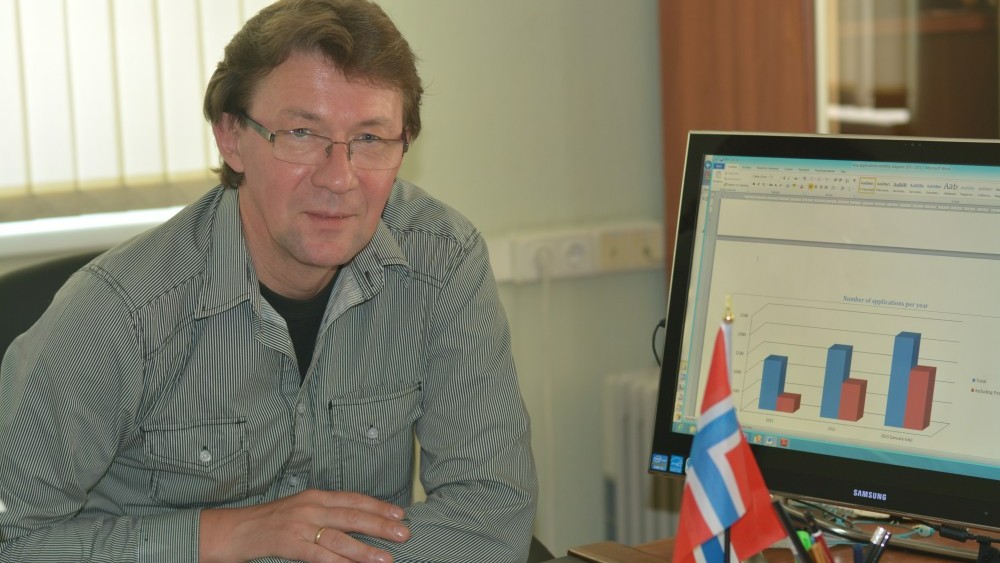 While the high-profile Consulate General in Murmansk was shut down this summer, the Honorary Consulate in the north Russian city of Arkhangelsk continues to work. Andrey Shalyov says locals still have hope for cross-border cooperation and that relations will change for the better.
Arkhangelsk was for years a stronghold in Norwegian-Russian cooperation. Home to Russia's Arctic University, research institutions, cultural stakeholders, NGOs and regional institutions, the city with over 300,000 inhabitants played a key role in the regional cooperation with its Nordic neighbors.
That was before the pandemic. And before nearly all cross-border initiatives were canceled or put on hold after Russia launched its war of aggression on Ukraine and against international peace on February 24th.
Andrey Shalyov, Honorary Consul for Norway, says his office gets quite many phone calls and is frequently visited by people previously involved in cross-border activities.
"Cross-border cooperation was a big resource for many people in Arkhangelsk, it offered great possibilities for their professional and personal development," Andrey Shalyov says.
A decade ago, the local airliner flying out of Arkhangelsk was the only one in northern Russia with a dedicated international route. The plane flew via Murmansk to Tromsø in northern Norway twice a week and shortened the travel distance for people on both sides of the border engaged in cross-border cooperation.
"The area of activity is of course not that big as it was before," Shalyov notes today.
"Our relations with local or regional authorities are almost on zero," the Honorary Consul explains.
"We keep a sporadic dialogue with the international department of the regional administration, the international sector of the city administration, the regional office of the foreign ministry, the universities and so on," Shalyov elaborates.
A short month after Russia's invasion of Ukraine, university rector Elena Kudryashova went public with her support for the war.
Many of her previous project partners in Norway were shocked by Kudryashova's statement that "liberation Ukraine from nationalist dirt is our historical duty."
Andrey Shalyov says he has an impression from the officials he is in contact with that they still have hopes the situation will change for the better.
"Everything could change very fast," he states with optimism.
In the non-governmental sector, hopes are fewer.
Branded as foreign agents, several of the NGOs in the Arkhangelsk region that previously cooperated with Nordic partners have suspended their activities. There is little room for independent civil society in Putin's totalitarian thinking.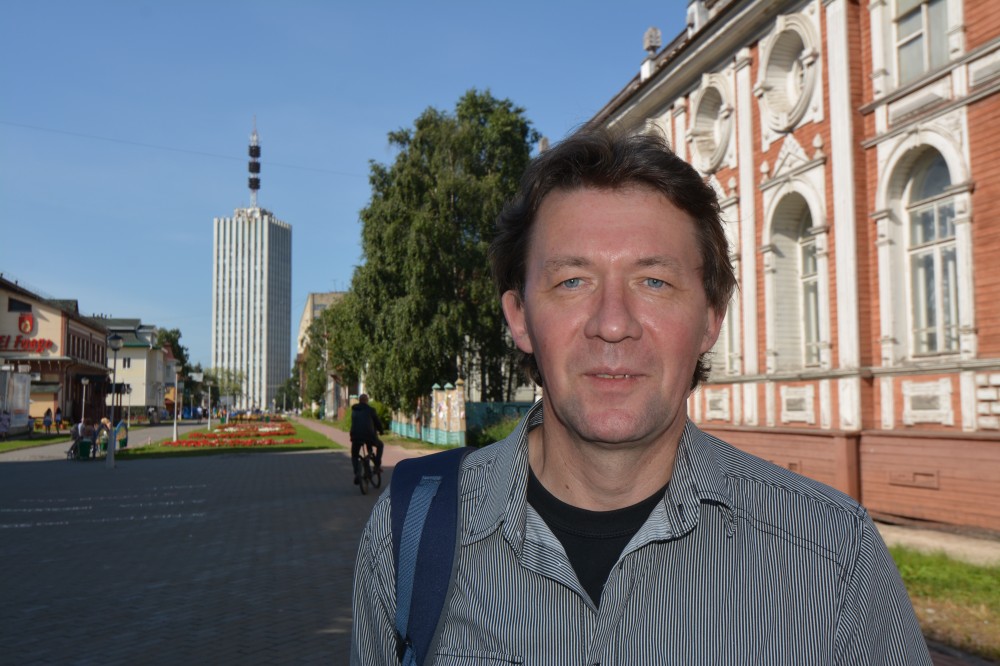 Arkhangelsk-Vardø 
A few Russian-Norwegian projects, however, are still moving ahead.
"We for example continue to develop a course on Norwegian language and culture in cooperation with the regional library. It is a combination of language course and a course of lectures on Norwegian culture, traditions and history."
The Honorary Consul says participants in the course this summer traveled to Vardø, a small fishing town on Norway's coast to the Barents Sea that in pre-Soviet times was a hub for trade with Russia's White Sea region.
The travel to Vardø was also joined by the creative group Taibola Assemble, the actress of Arkhangelsk Puppet Theater and the members of the Norwegian club from Arkhangelsk.
"The project was supported by the General Consulate of Norway in Murmansk," Shalyov informs.
Murmansk was long considered one of Norway's most important foreign missions abroad, established in 1993 to help boost businesses and people-to-people contacts across the previously closed borders in northernmost Europe.
Today, 30 years on, the Murmansk Consulate is closed, most official contacts are put on hold, and the political contacts between Oslo and Moscow are as cold as they were during the coldest periods of the Cold War.
As Norway's doors in Murmansk now are closed, Andrey Shalyov says the hope is to get support from the Embassy of Norway in Moscow.
"We have a plan to develop this project in autumn 2022 and spring 2023 with participants from Murmansk and Naryan-Mar in addition to Arkhangelsk."
Norway has no plans to shut down its contact point in the centre of Arkhangelsk, the city on the banks of Northern Dvina which was Russia's first main seaport and where the first Swedish-Norwegian Consulate was opened in 1815.
Related stories from around the North: 
Canada: NORAD's role vital for North America and for NATO, says Stoltenberg, CBC News
Norway: Norway has adopted EU's updated sanctions against Russia, The Independent Barents Observer
Russia: Murmansk Governor: I expect your full support for the mobilization, The Independent Barents Observer
United States: US takes aim at some Trump offshore safety rule rollbacks, The Associated Press