Finland shutting off tourist visas for Russians on Friday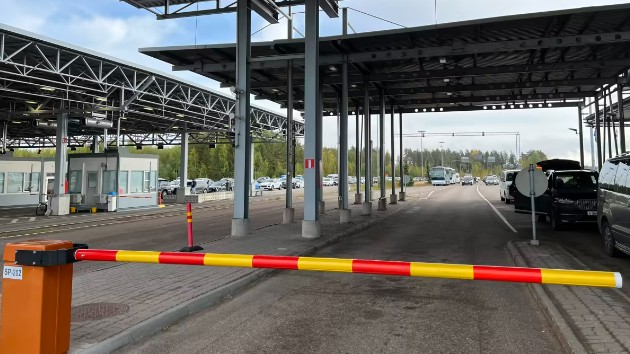 Starting on Friday, Finland will suspend issuing tourist visas to Russian nationals, Foreign Minister Pekka Haavisto (Green) announced on Thursday.
"On [Thursday], the Finnish government issued a resolution to significantly restrict the entry of Russian tourists into Finland. The entry restrictions will enter into force on 30 September 2022, at midnight, and they will remain in force until further notice," Haavisto said.
"The aim of the resolution is to halt Russian tourism into Finland and transit through Finland into other Schengen countries. In the resolution the government notes that the entry of Russian citizens for tourism purposes into Finland endangers Finland's international relations," he continued.
Haavisto said that factors that helped to expedite the government's decision to tighten entry restrictions included the damage caused to the Nord Stream LNG pipelines this week as well as the sham elections in Russian-held territories of Ukraine.
Not question of security
Meanwhile, the decision to stop tourism traffic from Russia was not due to concerns that the visitors pose a security risk, as the Finnish Security and Intelligence Service (Supo) carefully monitors such matters, Haavisto explained.
Interior Minister Krista Mikkonen (Green) told reporters on Thursday that the Border Guard will now enforce the new guidelines.
The minister acknowledged the possibility that Russians who are denied entry into Finland may instead apply for asylum or try to cross the border elsewhere without permission. However, Mikkonen said Finland has increased resources in order to handle such situations.
Finland intends to begin granting visas on humanitarian grounds, but the rollout of those plans will take at least a few months, according to Haavisto.
Meanwhile, Mikkonen noted that being targeted in Russia's conscript mobilisation efforts is not a reason for automatically being granted protection in Finland, as such decisions are processed and reached on an individual basis.
Already fewer crossings
The number of Russians crossing Finland's eastern border points has already decreased this week. For example, on Wednesday the Border Guard reported that around 4,300 Russians came to Finland via border crossings in the southeast, while the day before there were about 6,500 such crossings.
There is speculation that the establishment of a Russian conscription checkpoint near the border may have deterred people from attempting to leave the country.
The new rules will not preclude all Russian nationals from entering Finland, however. The exceptions include individuals coming over the border to meet with family members, for example.
Other exceptions include reasons related to employment or health.
The major change the new visa guidelines will have is preventing Russians from entering Finland — and moving on within the 26-nation Schengen area — while only carrying a tourist visa.
The new rules will enable authorities to invalidate the hundreds of thousands of currently-valid tourist visas which have already been issued to Russians.
However, Finland will not be able to invalidate visas issued by other Schengen-area countries, but Finland will be able to deny entry to people holding visas issued elsewhere.
Related stories from around the North:
Finland: Finland says traffic 'intensifying' on border with Russia, Reuters
Canada: NATO chief tours Arctic defences as Canada comes under pressure, CBC News
Norway: Norway formally scraps Russia visa deal, The Independent Barents Observer
Russia: From the Arctic tundra to the Ukrainian front, The Independent Barents Observer