Greenland, Iceland sign cooperation agreement in Reykjavik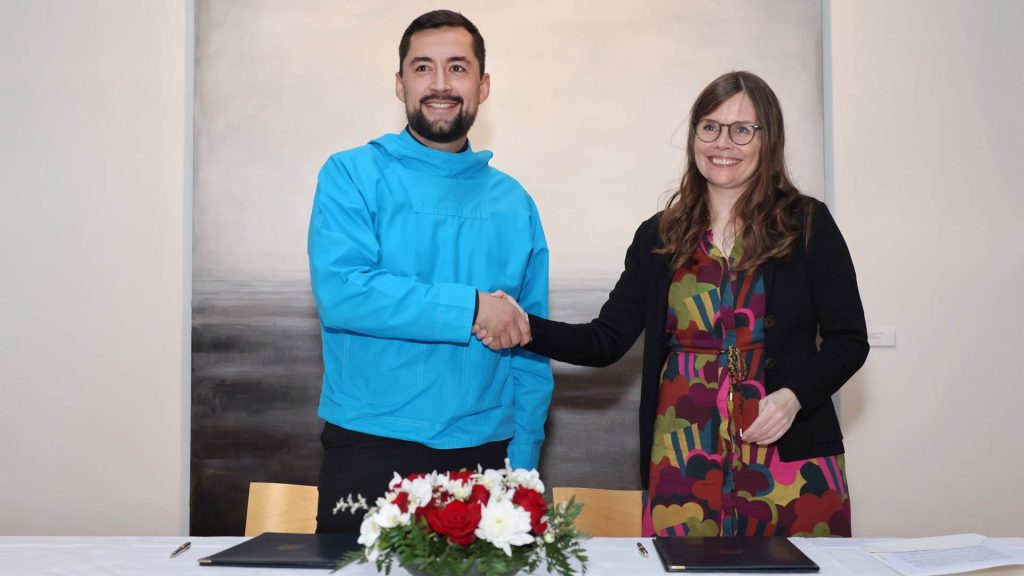 Greenland and Iceland signed a cooperation agreement in Reykjavik on Thursday that focuses on three main areas: economy, climate change and culture.
"Greenland and Iceland have a number of shared interests and opportunities in the North-Atlantic and the Arctic," Iceland's Prime Minister Katrin Jakobsdottir and Greenland's Prime Minister Mute B. Egede said in a joint statement.
"The sustainable use of our natural resources from land and sea contributes to the prosperity of both countries. At the same time, the safeguarding of our environment remains essential to our future."
Iceland opened a consulate in Nuuk in 2013. Greenland opened a representative office in Reykjavik in 2018.
The leaders said the agreement will help build upon increasing connections between Nuuk and Reykjavik.
"In these uncertain times, it is important to work together with friends to solve the challenges we share," Egede said in a statement on the Government of Greenland's website.
"Together we can shape the future for the benefit of both the Greenlandic and Icelandic people. I am pleased to reaffirm our commitment to work together and look forward to a brighter future."
Economic and environmental priorities
Improving trade and fisheries agreements between Greenland and Iceland are among the top economic priorities identified in the agreement, along with moving towards a circular economy.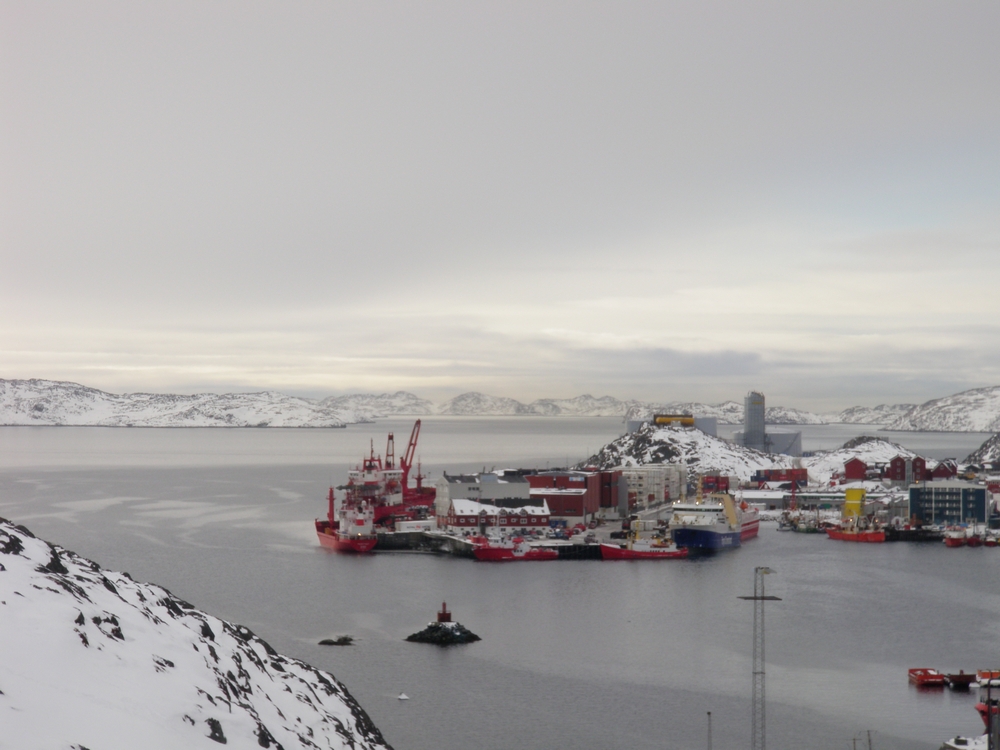 "There are ample opportunities to facilitate the green transition of our economies, not least in the energy and transport sector, but also as regards the introduction of various green solutions in society at large," the agreement said.
The northern location of Iceland and Greenland means the two countries are facing unique challenges when it comes climate change, and closer cooperation will help share best practices, especially given the importance of land and sea resources to their economies.
"We are faced with similar challenges because of the climate crisis," the agreement said.
"In our immediate region, climate change is happening at an alarming pace. Temperatures are rising and glaciers are melting with serious impact on our oceans, marine biodiversity, ocean currents and weather patterns."
"Here, we need to join hands. We need to strengthen cooperation as regards monitoring and assessments of the changes and developments, as well as mitigating the effects."
Research, education are key focus
Culture, education and gender equality are other areas where Iceland and Greenland can better collaborate, the leaders said.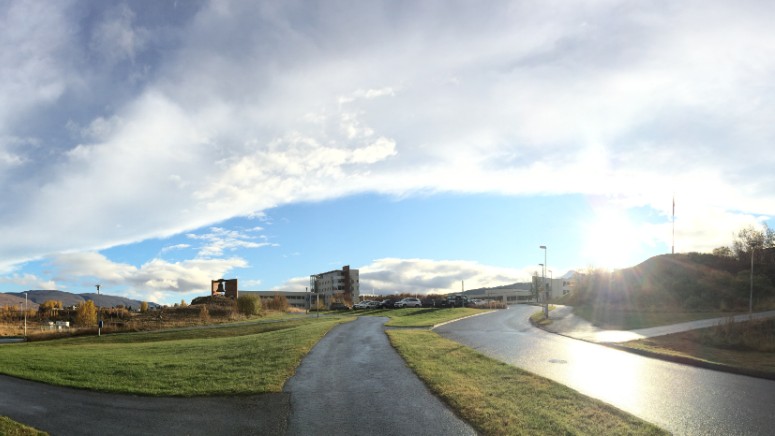 "As both Iceland and Greenland are sparsely populated, we have similarities in our demographic and socioeconomic development where we can benefit from each other's experiences, particularly with regards to gender equality and mainstreaming," the agreement said.
"Through continued student and teacher exchange, as well as increased distance learning, we can benefit from each other's skills and practices," the agreement said. "The development of sustainable tourism is only one example of many where we can share experiences and expertise and seek synergies."
The prime ministers of Iceland and Greenland will meet every two years, alternating between Nuuk and Reykjavik, to review how the programs set up to address the cooperation areas are being implemented. 
Write to Eilís Quinn at eilis.quinn(at)cbc.ca
Related stories from around the North: 
Canada: Senate committee studying Arctic security in response to int'l interest in region, CBC News
Finland: No return to pre-war reality when it comes to Arctic cooperation, says Finnish rep, Eye on the Arctic
Iceland: Canada's GG among keynote speakers at Arctic Circle Assembly, Eye on the Arctic
Norway: Norway limits access for Russian fishing trawlers in security push, Thomson Reuters
Russia: Newly deployed nuke-bombers at Kola is certainly a signalling, expert says, The Independent Barents Observer
United States: Two Russians seek asylum after reaching remote Alaska island, The Associated Press